The Complete Guide to Visiting Capri
Everything You Need to Know
Guide to Capri, Italy
Capri is a luxurious and exclusive Island and it is no wonder that you are interested in visiting it. We've built this guide to make it easier for you to decide if it's right for you and plan your trip! Pick from articles on where to eat, where to stay, the best beaches in Capri, and more!
Top Southern Italy Tours
We operate many different small group and private tours around southern Italy including Pompeii and boat tours along the Amalfi Coast. We also have a large operation in Rome and are one of the leading tour companies in the city. We have tens of thousands of 5 star reviews from satisfied customers to back that up!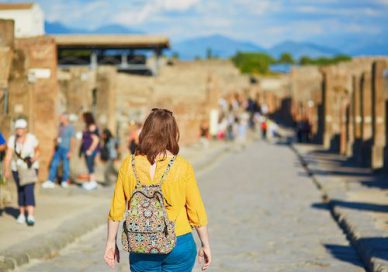 Want to see Pompeii and Amalfi? We have a highly rated day trip from Rome that includes transportation to and from Pompeii in our vehicle, a guide for our group, and a visit to Sorrento.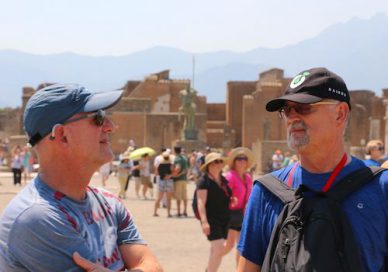 Without a doubt our most popular private excursion are different tours to Pompeii & Mt. Vesuvius. We run them from Rome, Naples and the Amalfi Coast as well as from your cruise ship.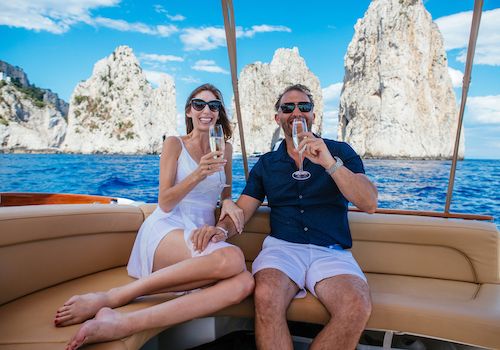 Imagine clear water, beautiful coastline and incredible rock formations jutting out of the sea. There is no better place to rent a boat with a skipper and explore!
Where To Eat In Florence
Eating really well in Florence is as important as getting a great explanation of Michelangelo's Sistine Chapel. The cuisine is part of any culture's heritage and is woven into its history. We take this very seriously and have constructed lists of the best places to eat in every area of Florence built by locals and updated annually or even more frequently.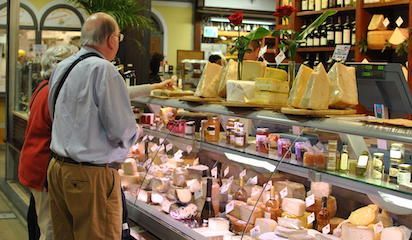 Top Foods to Try in Florence
Did you know that cuisine in Italy changes from town to town and sometimes from street to street?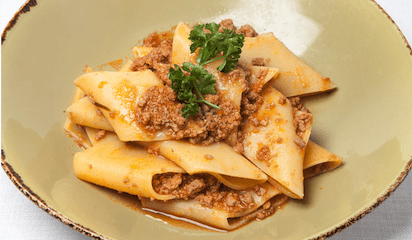 Restaurants Near the Uffizi
The Uffizi Gallery is in the very center of Florence and restaurants are plenty. This guide only features the great ones!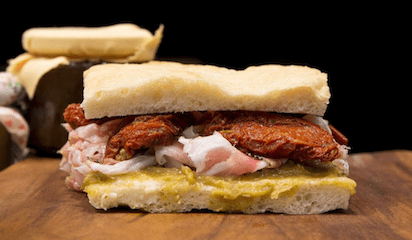 Restaurants Near Accademia
You may be planning ahead or already hangry and either way we have you covered.
Planning Ahead For Your Florence Trip
add text here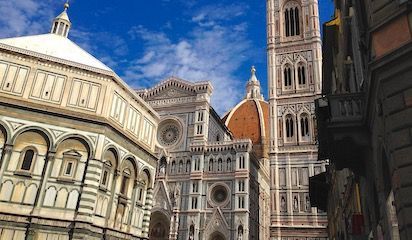 Restaurants Near the Florence Cathedral
If your appetite is as big as the Duomo then this article is for you!
Explore >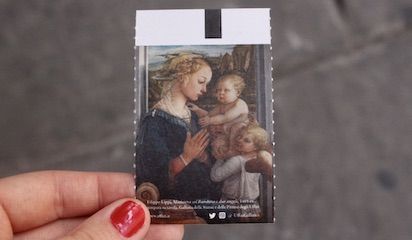 Top Things to See at the Uffizi
add text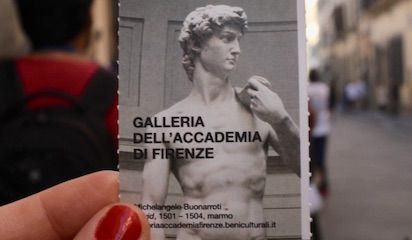 Top Things to See at Accademia
add text here
Popular Florence YouTube Videos
View our YouTube channel
Latest Amalfi Coast & Capri Articles
Do you love wine? Are you thinking of taking a trip to Tuscany to sample the nectar and not sure where you should go? Not to worry as we will make touring the motherland of wine easy! Navigating the Wine Regions in Tuscany As a certified Sommelier, people ask me all the time which are…