Did you know le marais means "swamp" in French. It may be named after the former swampy land but it is a cultural hot spot today. Our guide to Le Marais neighborhood will make it easy for you to find all the local treasures!
Once built up, Le Marais became the favorite stomping grounds of many French kings before losing its aristocratic airs during the French Revolution. Over the last few decades, Le Marais has evolved from a popular, working-class neighborhood into one of the chicest and most coveted districts in the entire city.
---
Hey, we sell tours too!

While the information provided here is free, we also sell tours at reasonable prices. After your dose of local Paris tours, the best thing to do is try out some local cuisine. Experience the best of France's culinary history on The Tour Guy's exclusive food tour through Paris's Le Marais neighborhood. Enjoy fresh oysters, creamy French cheeses, crème brûlée, and more. Experience all of the best flavors and the cultural splendor of Le Marais.
Trendy, chic, vibrant, and charming: welcome to Le Marais!
The Marais neighborhood includes both the 3rd and 4th arrondissements of Paris. The part of the Marais in the 4th arrondissement is normally considered chic, while the 3rd arrondissement is considered more hip. There's a lot to see in the Marais, and you can easily plan on spending a full day or two in the neighborhood if you'd like.
What to Do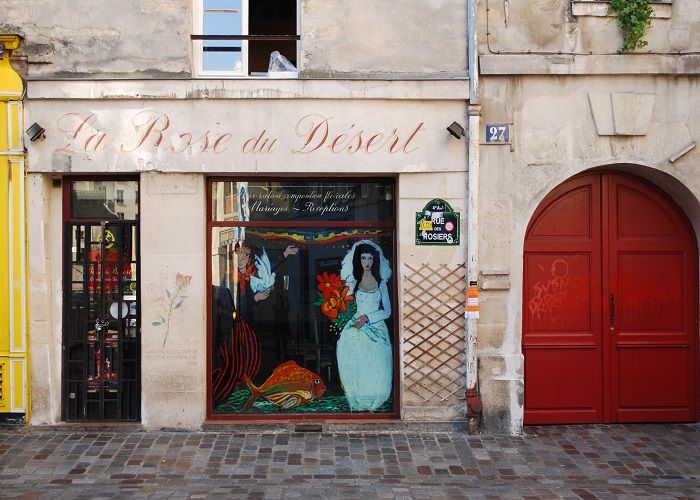 Shopping (general)
If you're interested in making a few new purchases while in Paris, this neighborhood is for you! The Marais is considered one of Paris's greatest shopping districts. The area is peppered with cute boutique shops, and you'll find a few bigger name stores like Chanel on one of the district's main streets, Rue des Francs-Bourgeois.
Place des Vosges (sightseeing and museum)
Place des Vosges was built in the early 1600s and is the oldest planned square in Paris. Many say it is the city's most beautiful square today, and its architecture and fountains are more than deserving of a stop on your stroll. If you're a literature admirer, don't forget to check out the house where writer Victor Hugo lived for sixteen years, which is now a museum and located at Place des Vosges.
Closest metro stop: Saint-Paul (line 1)
Marché des Enfants Rouges (sightseeing and market)
A trip to the Marais is not complete without a stop at the Marché des Enfants Rouges, the oldest covered market in Paris. This market is a little less traditional, but just as fun to explore. It is filled with various food vendors selling everything from crêpes and cheeses to Lebanese and Italian specialties. We recommend trying the Moroccan stand (Le Traiteur Moroccan) for great authentic couscous.
Closest metro stop: Filles du Calvaire (line 8) or Arts et Métiers (lines 3 and 11)
Museums
In addition to the Victor Hugo Museum by Place des Vosges, other museums in the Marais merit your attention.
-The Centre Pompidou in the 4th arrondissement is a top-notch modern art museum. The outside of the museum features exterior escalators and giant colorful tubing, making it an exceptional building in historic Paris.
-The district is also home to the Picasso Museum, which houses over 5,000 of Picasso's works and tens of thousands of archived pieces. A must for any art lover!
What to Eat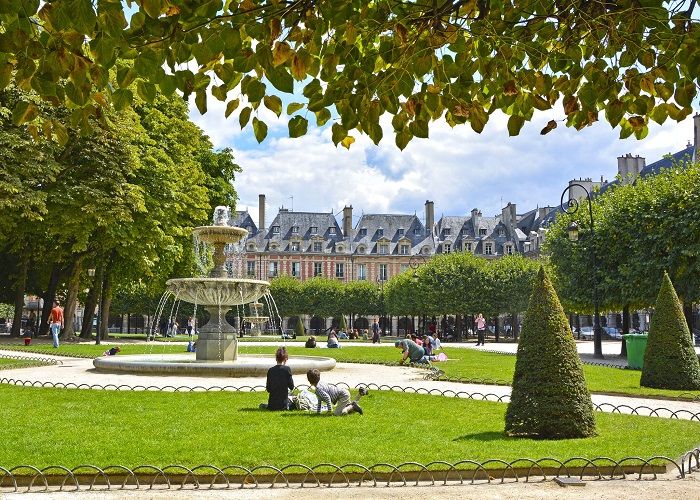 This would not be a le Marais guide if we didn't include restaurants. That is why we asked our local guides their favorite places to grab a bite to eat, drink or sit-down meal and this is what we got!
Caractère de Cochon
Caractère de Cochon on Rue Charlot is a great choice for when you don't want greasy takeout food, but don't necessarily have time to stop for a sit-down lunch either. This tiny shop is home to different varieties of meats, mostly hams, sausages and chorizos. Think hams flavored with rosemary and mushrooms, or even truffle butter. You can select the type of meat you want and they'll cut it and prepare a delicious, quality sandwich for you on the spot. If you're feeling overwhelmed with choices, opt for a classic French sandwich, a jambon beurre – the result of a good baguette generously slabbed with butter and stacked with good ham.
L'As du Fallafel
The Marais district has been home to a vibrant Jewish community since the 13th century. There's no place that makes this clearer than on Rue des Rosiers, the heart of the city's Jewish quarter. This street is also the location of the most famous falafel restaurant in Paris, L'As du Fallafel. The line might be long, but when you take a bite of their crispy falafel, you'll realize it was worth it!
L'îlot
In the mood for seafood? Then L'îlot is your spot! One of the best parts of this quaint restaurant is its atmosphere, which blends an intimate and cozy setting without any sort of pretentiousness. The place describes itself as an oyster bar but serves up much more, including fresh shrimp, smoked salmon and various kinds of fish. During the week they're only open after 6:30pm, so you'll want to head here for appetizers or dinner.
La Brasserie du Pied de Fouet
In France, a brasserie signifies a restaurant serving traditional French food, usually in a casual setting. La Brasserie du Pied de Fouet does just that, offering classic French dishes at affordable prices. Come here if you're looking to try French onion soup, duck confit or a tasty dessert like profiteroles.
La Cidrerie du Marais
A great place to try another French staple: crêpes. Both savory and sweet crêpes are offered here. The menu is very diverse, so you'll be sure to find something for everyone in your group. Don't forget to try some hard cider with your meal. Cider (cidre in French) is the typical beverage served with crêpes, and you can choose between a brut (dry cider) or doux (sweet cider) version.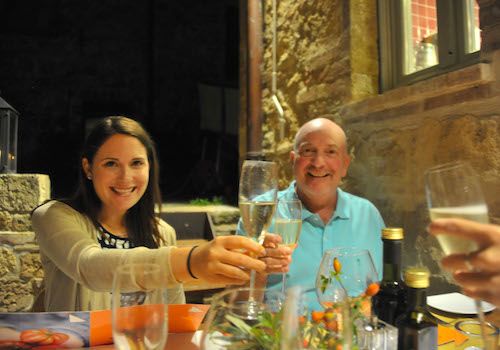 Authentic Venice Evening Food Tour in Cannaregio
Are you looking for the best food tour in Venice? What does a bell tower have to do with wine? Embark on a foodie-led exploration of Venetian culture that takes you off the beaten path. With a friendly, English-speaking guide by your side, visit some of our favorite bacari wine bars to sample assorted cicchetti dishes. Get a taste of local Venice food culture and learn about the city as you fill your belly with the best regional wine and food.
Where to Grab a Drink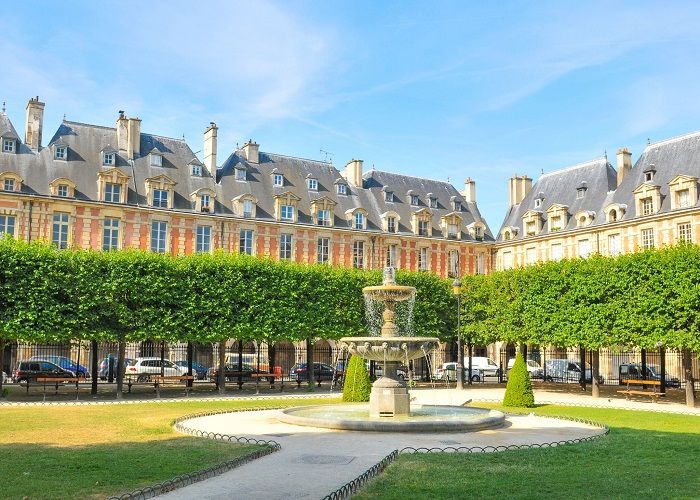 There's plenty of nightlife in Le Marais, as well. For some of the trendiest bars in the city, check out Candelaria on Rue de Saintonge. This restaurant originally appears to be a small taqueria spot serving up small bites. But head through the "secret" back door, and you'll step into a dark yet inviting bar that serves excellent cocktails and food. For another great cocktail option, try Little Red Door on Rue Charlot. This hip spot was voted one of the world's best bars in 2018. There will most likely be a line to get in, so try to get there early!  
Where to Stay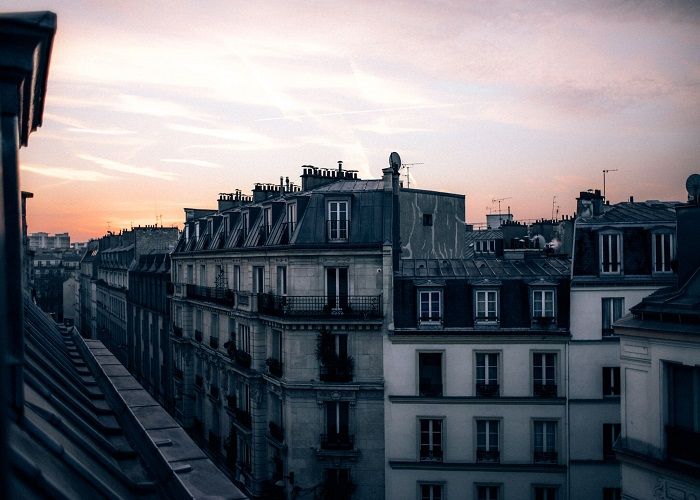 We would not be guiding you in the right direction if we didn't recommend staying in Le Marais. It is trendy, full of restaurants & bars, and even close to the main attractions like Notre Dame and the Louvre. Below is our hotel guide on le Marais.
Just a 3-minute walk from Place des Vosges, this hotel is perfectly located. It's also part of Place Sainte-Catherine, a lovely square filled with local restaurants. You'd be hard pressed to find a better spot in Le Marais! The rooms are charming and modern, but nothing too fancy. A good choice if you're all about location, location, location.
This boutique hotel is named after Josephine Bonaparte, wife of the infamous Napoleon Bonaparte. Built on the remains on a 17th-century convent, it is now best described as hip, funky and fabulous. The decor is unique, and the owners have done a great job playing up the Josephine Bonaparte theme. Also located just a few minutes walk from Place des Vosges.
Dedicated to the art de vivre that 18th-century writers exemplified in France, this charming hotel will transport you back in time. The decorations are typically Parisian and romantic, with an emphasis on antique furniture and floral prints. Hotel Caron de Beaumarchais is located in the 4th arrondissement, next to one of the neighborhood's main streets, Rue de Rivoli.
While there aren't a variety of budget options in the Marais, this hotel will provide you with what you need at a more affordable price. By choosing this hotel, you'll be steps away from the Marché des Enfants Rouges and the bakeries and shops on charming Rue de Bretagne.
---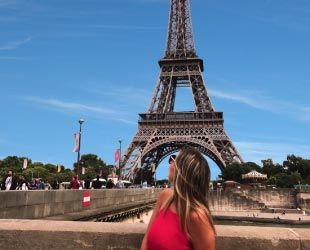 Small Group and Private Paris Tours
Paris is full of things to discover. We offer small group and private tours of the Louvre, Versailles, Eiffel Tower, and even food tours in Le Marais. It is easy to see how beautiful Paris is but the stories are what bring it to life. These stories are best discovered with a local guide! Check out our tours priced for everyone's budget.