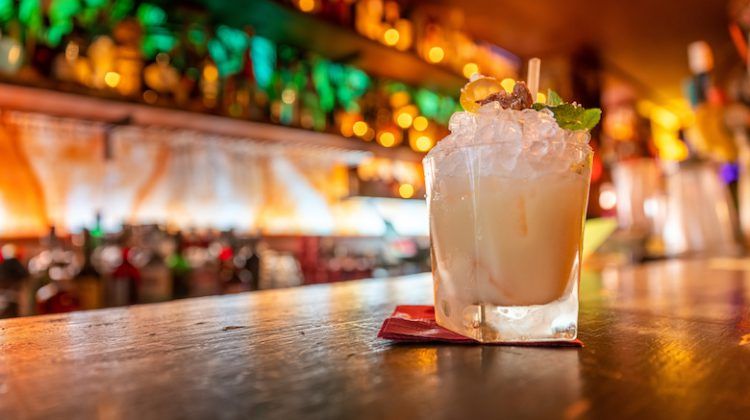 With its sheer size and 20 different arrondissements, Paris offers a multitude of nightlife options. Like anything else, finding all of the best bars on your own can be quite a feat. Here's a local guide's list of the best bars in Paris.
---
Best Paris Cuisine
Looking to enjoy the best food in Paris? We recommend joining our Le Marais Food Tour and enjoy all of the local delicacies, including falafel, oysters and champagne.
Classic Cocktail Bars
Experimental Cocktails Bar
This bar was made for those who want to be surprised by the Parisian mixology scene. This bar reinvents cocktails with rare alcohols and fresh juices. From Monday to Thursday the atmosphere is muffled, but the weekend the bar is invested by DJs.
Address: 37 Rue Saint-Sauveur
Le Bisou
If you like good cocktails and want to try unusual places, this bar is strongly recommended. At Bisou, there is no drink menu. This bar offers you excellent and entirely personalized cocktails that respect your tastes.
Address: 15 Boulevard du Temple
Le 46 Bar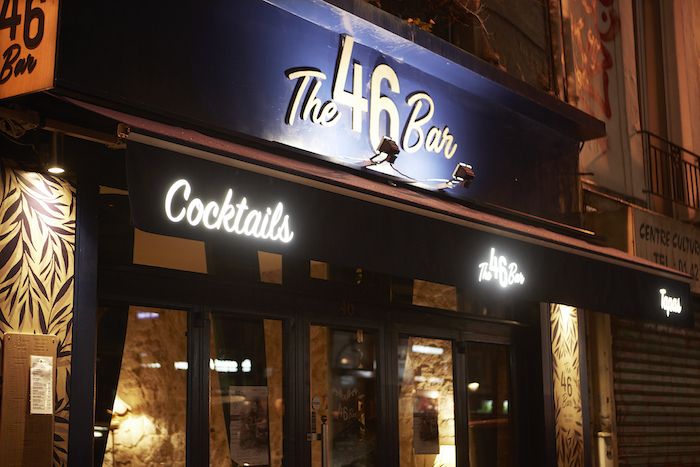 Trendy and atypical decoration, subdued lighting, and a New York jazzy atmosphere. Cocktail lovers are thrilled at the 46 Bar with a full menu that will not leave them indifferent, just like the original decor. You can also enjoy hot dogs or tapas while savoring your drinks.
Address: 46 Rue René Boulanger, 75010 Paris
Gravity Bar
What attracts the trendy clientele? Ultra original cocktails made by a master hand in a comfortable decoration. Guide yourself by the categories of beverages: "disorientation", "weightlessness", "cold sweat" and "exaltation". Do not be afraid to choose a cocktail that includes many ingredients you may never have heard of. This bar is a great place to innovate.
Address: 44 Rue des Vinaigriers, 75010 Paris
Excellent Cocktails and Breweries
Candelaria:
Eat traditional Mexican tacos at Paris' first authentic Mexican taqueria or sip a cocktail in the hidden bar. You will drink there original cocktails like the "Love by the moon" based on tea-infused vodka in a cozy atmosphere with soft lighting and candles.
Address: 52 Rue de Saintonge, 75003 Paris.
Le China
This bar is a beautiful setting reminiscent of the Shanghai of the 1930's. The place is sophisticated but cozy, in a filtered environment. If you are going there during the weekend, make a reservation if you desire to sit in the large leather sofas. Otherwise, you can sit at the bar and savor the excellent "Love is Pink".
Address: 50 Rue de Charenton, 75012 Paris
Le Mabel
Grilled cheese and rum, a sparkling mix for Mabel. With more than a hundred rums references, Mabel offers original cocktails. Embark for the"Rums Roads", from the Caribbean to Latin America, from Haiti to Guyana … and enjoy three varieties at each stop. You can accompany your glass with a grilled cheese sandwich with Irish cheddar and homemade cereal bread.
Address: 58 Rue d'Aboukir, 75002 Paris
Le Fat Bar
This bar defines itself as a place of cultural expression, made for those who love street art, hip hop and cocktails. People go there to share a drink while discovering artists, but also to have fun playing Beer Pong and eating street food.
Address: 8 Rue de Beauce, 75003 Paris
Le Mary Celeste
This bar has an excellent menu focused on seafood and meat. To accompany this, a wide choice of natural wines is available as well as numerous creative cocktails. Remember, the Bloody Mary is always a good choice.
Address: 1 Rue Commines, 75003 Paris
Known for Their Atmosphere
Le Zero Zero
A small bar with an underground look and walls covered with tags and posters of all kinds, in an overflowing and festive atmosphere carried away by the DJ. The reason for its success? The "zero", a 3€ cocktail of which only the bartender has the secret.
Address: 89 Rue Amelot, 75011 Paris
Le Social Bar
The Social Bar will welcome you in a festive and friendly atmosphere. Everything is done so that unknown people have a good time together and meet while enjoying delicious homemade cocktails. In order to get to know each other, the bar runs programs and events to help people meet.
Address: 25 Rue Villiot, 75012 Paris
Le Baiser Salé
This bar is like a temple of Jazz music where you can have a drink while listening to live bands. Le Baiser Salé is a beautiful way to discover talent and to infuse novelty on the Parisian jazz scene. The alternation between "professionals" and "young talents" makes it the most atypical and adventurous club of Paris with its Jam Sessions.
Address: 58 Rue des Lombards, 75001 Paris
Best Speakeasies in Paris
Little Red Door
Behind this little red door is an integral part of Paris' nightlife. Initially, Little Red Door plays upon the idea of a "hidden bar" where only some know where the actual front door is. A soft atmosphere, made for lovers of demanding mixtures.
Address: 60 Rue Charlot, 75003 Paris
Le Syndicat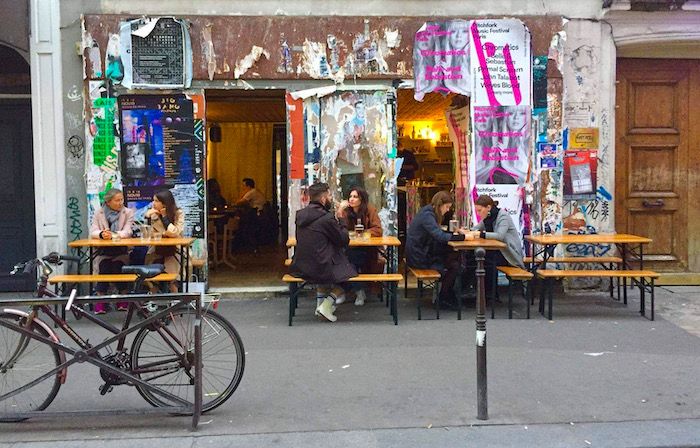 The Syndicat Cocktail Club looks like a clandestine bar with its old-fashioned storefront, which contrasts with a modern and cozy interior. The concept of this bar is to give a boost to French alcohols, with exceptional and tailor-made cocktails, in a place where old- fashioned alcoholic beverages become sexy.
Address: 51 Rue du Faubourg Saint-Denis, 75010 Paris.
Le Lavomatic
In the contest of the most hidden bar, the Lavomatic "dries" all of its competitors, with a modest laundromat for cover. The bar is bright and luminous, small but well-arranged. Two pretty swings await you at the bottom, do not hesitate to sit there while sipping your drink. The cocktail Drunk in Love is a delight.
Address: 30 Rue René Boulanger, 75010 Paris.
Le Moonshiner
Hidden in a Bastille restaurant, this speakeasy will take you back to the Prohibition period by mixing cocktails, gramophones, and retro decoration. You will first enter into a pizzeria, before passing the little door that leads to this secret place. There, you will find dim lights, vintage lamps and superb bottles of whiskey at the counter. The atmosphere will project you into the 20's in the United States.
Address: 5 Rue Sedaine, 75011 Paris.