Paris is the most romantic city in Europe. You might be already dreaming of walking by the Seine and enjoy the peaceful atmosphere of the city center but, have you ever dreamt about all the Paris museums? If not, you should! Art can be found all over the city; in every corner, you might find some astonishing museum or piece of art. Here's a list of what you can't miss while visiting this amazing city!
---
The Louvre
Established in 1793, the Louvre museum has been attracting visitors ever since. Here, you might find the most works of art from every century and from every country. Of course, visiting this museum is something you should plan carefully and you might want to pick the best rooms to visit that suit your tastes.
The Louvre is located in the very heart of Paris and you can reach it by using metro 7 (stop at Palais Royal – Musèe du Louvre) or metro 1 (Louvre – Rivoli). The museum is open every day, except on Tuesdays, from 9:00 a.m. till 6:00 p.m. and two days per week it remains open until 9:45 p.m. If you want to be able to get in directly, instead of waiting in long lines, you should book your ticket online on the museum website or join us on a guided skip the line tour.
Musée D'Orsay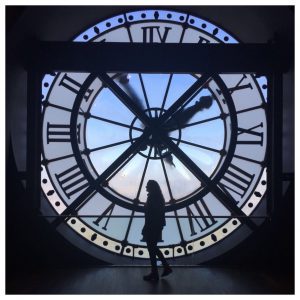 Not far from the Louvre, you can find another treasure: the Orsay museum. If you are planning a trip to Paris, you absolutely have to take a look once there and you will be able to see some paintings that have been making history in the art world. Monet, Manet, Degas, and Van Gogh are only a few of the entire list of artists exposed in this art pearl. The Orsay museum is open every day, except on Monday, until 6 pm (and until 21:45 pm on Thursday). On its website, you can book your tickets already and avoid waiting outside. To get there by metro, you should opt for the line, 12 and get out at the stop Solferino, you'll be there in a minute!
The Orangerie Museum
Located in the middle of the Tuileries Garden, this museum is another treasure you can't miss! At the Orangerie museum, you will be able to discover the astonishing paintings by Monet or, more in detail, its Nympheas cycle. Also, this museum often hosts some temporary exhibitions with modern and contemporary art that is never disappointing. If you want to go and have a look, take the metro 1, 8 or 12 and exit at the Concorde stop. As for the Louvre, this museum is closed every Tuesday and you buy your ticket there or on-line. Also, on the Orangerie website, you will find information about its visitor's affluence and choose the best time to go!
The Rodin Museum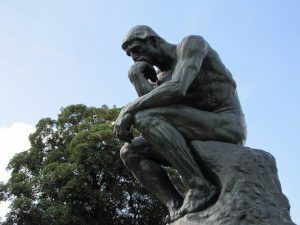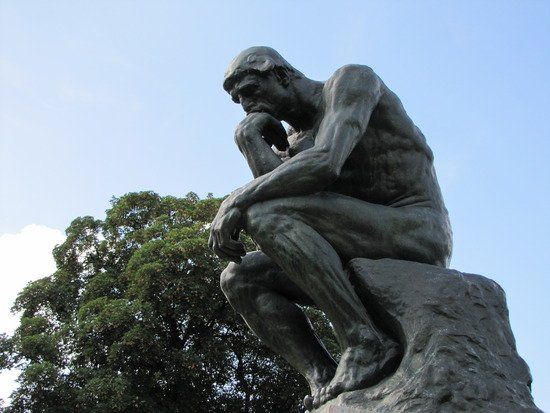 The Rodin museum might be a lesser-known place to visit in Paris but, it's definitely worth a visit. Located in the middle of an amazing park, this museum hosts all the Rodin's masterpieces such as, just to mention some, the Thinker, Eve and the Snake or the portrait of Gustave Goffrey. This place offers a large selection of the artist's best sketches and letters to give you a complete vision of Rodin's work and life. The closest metros are the line 13 (stop at Invalides) and the 8 (Varenne). You buy ticket on-line or directly at the museum for 13 euros. Remember, the Rodin museum is closed on Monday.
The Centre Pompidou
Founded in 1977, the Centre Pompidou is the biggest modern and contemporary art museum in Europe and, of course, a very peculiar and modern architecture that it's worth a visit. Among others, the museum exposes artists such as Kandinsky, Picasso, Braque, Giacometti and many more. The Centre is also always fulfilled with temporary expositions that are never disappointing. To get there, choose the metros 1,4, 7, 11 or 14 and use the stop Chatelet or Hotel de Ville if you use the line 1 or 11. Tickets cost 14 euros and you can buy them on-line or at the museum.
The Picasso Museum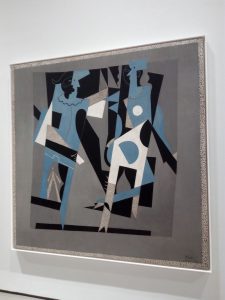 The Picasso museum is located in the iconic neighborhood of Le Marais and it's a pretty accurate homage to the artist. Once there, you might find paintings, drawings or even letters produced by the Spanish artist that might be able to offer you a complete vision on Picasso's life and story. The closest metros are the line 1, if you get out at Saint-Paul, or the line 8 if you stop at Chemin Vert. Tickets are for sale either on-line or at the museum for 14 euros. Remember that the Picasso museum closes at 18 pm and it's closed every Monday!
Grand Palais
Close enough to the Seine and to Paris city center, this museum is something worth a visit once in Paris. The Grand Palais was founded in 1900 and it regularly hosts important temporary expositions. Some important artists have been exposing there and, to mention one, Touluse – Lautrec is one of them. If you're planning a visit, take metros 9 or 1 and exit at the Franklin D. Roosevelt stop. Tickets are for sale on-line for 15 euros and for 14 euros if you buy them at the Grand Palais. The museum is open every day, except for Tuesday, until 20 pm.
Seems like all these museums in Paris are worth a visit. If you are planning a trip to the City of Lights and you want to have the best possible experience too, you might want to take a look at the tour selection on The Tour Guy website. Find the best one that suits you completely and get ready for art and, why not, some croissants!
---
I Want More Paris!
Not sure what to do in Paris? Check out our step-by-step guide about how to do Paris in a Day. If you'd rather let us guide you, check out our Paris tours.
Parlez-Vous Francais? Learn some of the most important French phrases before your trip to Paris.