When traveling to another country, I love to be adventurous and try new foods that I can't get back home and I feel that this is part of the fun. After living in Paris for a year, I definitely came away with some cool, culinary adventures and want to share them with you here. So let's delve into 9 traditional foods you should try in Paris!
---
Pro Tip: This is a great post to bookmark in your browser or print into a PDF.  You can form a folder that can become a lightweight mini-guidebook.  We also have a great post on some things you should know before traveling to Paris.
It's great to romanticize about walking around Paris aimlessly all day but some structure can go a long way. Check out our best tours in Paris for your trip!
Best Foods in Pars That You MUST Try
9. Soupe a' l'oignon
Translation: French Onion Soup
Starter or Main: Starter
Typical way to prepare: Same everywhere- onion soup covered in thick gruyere cheese
Where to get it: La Jacobine
This is especially good when it is cold outside. It can be quite heavy so be careful about ordering a big main course. There are many origin stories for this one, but one of the most accepted is King Louis XV came back to his hunting lodge and finding the cupboards pratically empty with only onions, butter and champagne- The rest is history.
8. Langue de Boeuf
Translation: Beef Tongue
Starter or Main: Usually a starter
Typical way to prepare: Usually braised with a jus on top or with vegetables
Where to get it: You will usually find this at most corner cafe's as a special of the day, as many restaurants don't have it as a constant on the menu
I can already see your contorted faces. I know this one is pretty out there and I was very hesitant the first time I tried, but it turned out to be not so bad. I feel like this depends a lot on how it's prepared and who prepares it. If you try it in the above way mentioned, there is a chance that if you didn't know what it was, you wouldn't think it is tongue and be all grossed out. There are many people who love tongue, so if it doesn't appeal to you, have a few drinks first.
Our Best Versailles and Paris Louvre Tours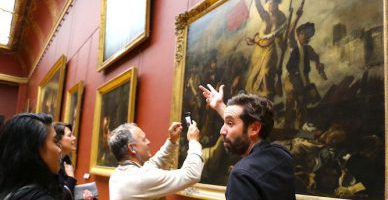 Top-Rated Tour
Royal Louvre Palace Tour with Mona Lisa & Crown Jewels
The Louvre is the largest art museum on Earth and the crowning jewel of Paris, which is why it's on everyone's bucket list. Don't be left out of an incredible opportunity! Join a passionate guide for a tour of the most famous artwork at the Louvre. Skip-the-line admissions included.





See Prices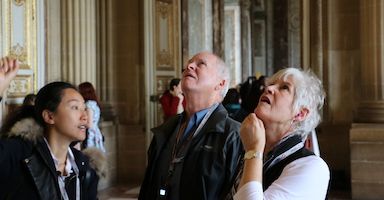 Likely to Sell Out
Skip-the-Line Palace of Versailles and Gardens Tour from Paris
Versailles isn't that difficult to get to by train, but why stress over the logistics? Meet a local guide in central Paris who will purchase your train tickets and ensure you get off at the right stop. Then enjoy a guided tour of the palace and the unforgettable gardens. Skip-the-line admissions included to the palace and gardens.





See Prices
Not ready to book a tour? Check out our comprehensive Paris Guide for more planning resources.
7. Andouillette
Translation: Sausage made of chitterlings
Starter or Main: Main
Typical way to prepare: Usually cooked in wine with a side of steamed potatoes
Where to get it: Brasserie Bofinger
Not for the faint of heart as it's made of chitterlings and often has a urine smell. Supposedly this type of sausage is a more recent invention since it appears not to be written about before the 19th century. As unpleasant as that sounds to the uninitiated, there is actually an association AAAAA, which basically means the Amicable Association of Andouillette and who are dedicated to this type of sausage, so it can't be that bad…. can it?
6. Os A Moelle
Translation: Bone Marrow
Starter or Main: Main
Typical way to prepare: Cooked in the oven with spices
Where to get it: L'Os a Moelle– Yes the name of the restaurant is called Bone Marrow
If the idea of eating bone marrow makes your face contort, remember that back when humans first roamed the earth, cracking bones and eating bone marrow was a great source of fat. So think of it as getting back to your more primal self. Full disclosure that I have indeed tried this, but it was not my favorite. Baked in the oven, it was served as you might think- with the bones where you dig in. You only live once!
5. Steak Tartare
Many stories abound about the origin of this dish with the biggest being that this is how the Tartars ( relatives of Mongols) used to eat their meat packed under the saddle. Much closer to home seems to be the real story of serving this dish in Post world war II Paris called " Steak a' l' Americaine" where you would take the raw beef, add an egg yolk and some spices and serve it.Yes, you can eat raw beef and yes it's delicious.
4. Escargot
Translation: Snails
Starter or Main: Starter
Typical way to prepare: de Borgorgne style- with garlic and parsley
Where to get it: L'Escargot Montorgueil
According to Pliny the Elder, in Ancient Roman times, snails were so esteemed as food that there were snail farms and one in particular would feed his snails wine and meat! If the Ancient Romans ate them, then you know they are good. Today they are usually served in a portion of 6 or 12. Grab the baby fork they give you, reach in there and eat some succulent snails! You will not regret it.
3. Cuisses de Grenouilles
Translation: Frog's legs
Starter or Main: Starter
Typical way to prepare: Usually fried
Where to get it: Roger la Grenouille– yes you translated the name of this restaurant correctly- Roger the Frog.
Legend has it that in the 12th century, monks in modern France got around the no-meat fasts by indulging in eating frog's legs which were considered fish at the time- Genius! The peasantry started following suit and the rest is history. Eat them fried and guess what… They taste like chicken
2. Foie Gras
Translation: Goose liver Pate'
Starter or Main: Starter
Typical way to prepare: Already comes prepared, but can you find it with truffles as well
Where to get it: Arnaud Nicolas
This delicacy's history goes all the way back to Ancient Egypt and similiar texts trace it through Ancient Greece and Rome, so who are we to contradict the Ancients? A french perennial favorite, so if you want to skip the restaurant, go to any corner store that sells cheese and meats and grab a small jar. If you happen to procure some toast and slather the foie gras on there and wash it down with a bottle of Sauternes you will thank me after
Our Best Guided Tours of Paris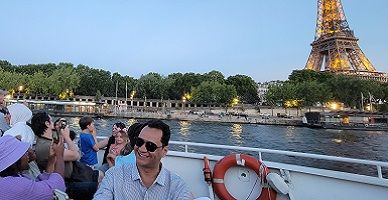 Likely to Sell out
Privileged Access Eiffel Tower Night Tour With Seine River Cruise
Sometimes the most amazing moments happen by chance. Other times, they are orchestrated by professionals. Our Eiffel Tower tour takes you on a cruise down the Seine River for incredible views of Notre-Dame and the Eiffel Tower. Champagne included, of course. Then you'll be guided to the Eiffel Tower, skip the long lines, and head up the elevator to the second floor for a night to remember.





See Prices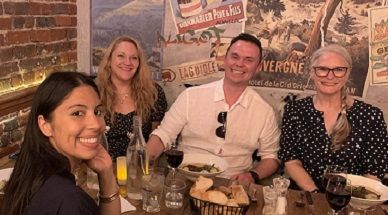 Top Selling
Paris Local Food Tour in le Marais
Embark on a culinary journey in Le Marais—one of the hippest neighborhoods in Paris. Most food tours in Paris offer cheese and wine, but we include a full, sit-down meal! Enjoy a feast of French cheeses, oysters, street food, boeuf bourguignon, crème brûlée, and more. This 3-hour food tour combines the best of Paris' culinary heritage and you won't find a better deal out there!





See Prices
Not ready to book a tour? Check out our comprehensive Paris Guide for more planning resources.
1 Les Huitres (Pronounced Leh Weetre)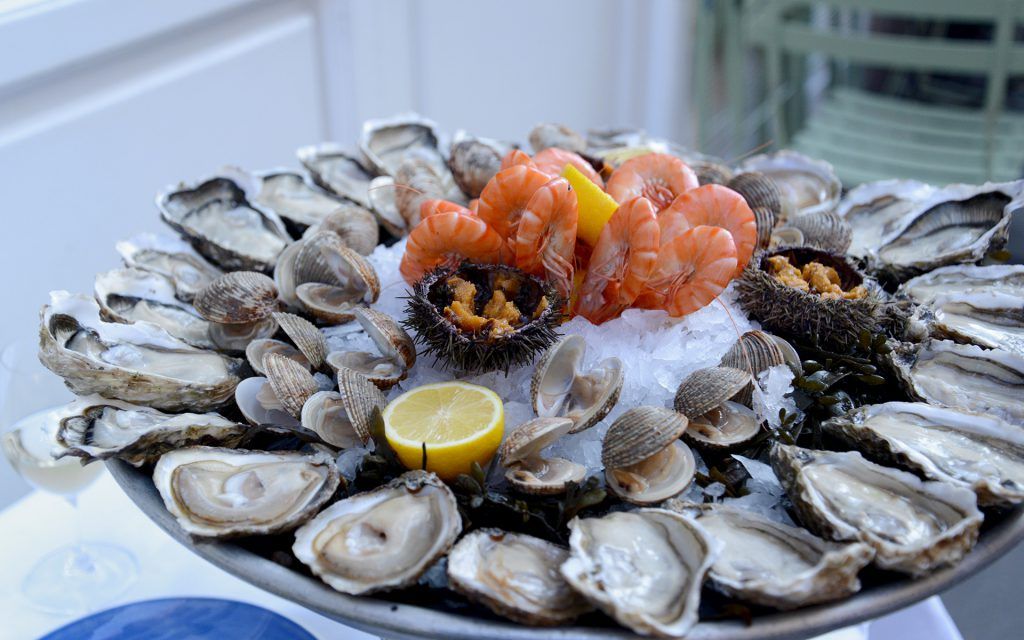 Translation: Oysters
Starter or Main: Starter
Typical way to prepare: Purest form is with nothing, but some like to put on top tabasco or red wine vinegar with shallots or onion
Where to get it: L'huitrier
Supposedly the first shellfish dinner was discovered to have happened 164,000 years ago in what is modern South Africa. And people have been going non stop ever since! I know what you are going to say.. " I can eat oysters anywhere". You are right, you can, but they will be better in Paris- You need to trust me on this one. Also, wash them down with a cold glass ( or two) of Champagne.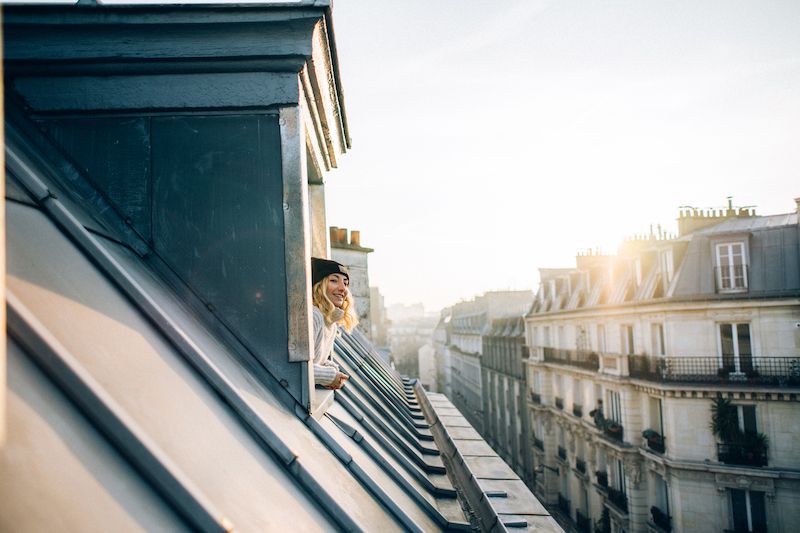 Find the best places to stay
Where to Stay in Paris
With a city as magnificent as Paris, it can be hard to find the perfect hotel at the perfect price. Explore the best hotels and places to stay in these incredible neighborhoods in Paris.