Do you fancy a Czech beer? Well, come on over and drink every last sip of the best beers you've ever tasted. Here I will recommend the beers to try in Prague. Czech beers have a wide variety of filtered and unfiltered flavors, so prepare your palate to drink quality beer in the amazing city of Prague.
---
Top 8 Czech Beers That You Have To Try in Prague
Because we are a beer country, Czech beer is for us a liquid jewel. According to the Guinness World Records, our country has the highest per capita consumption of beer worldwide! To be specific, according to the Czech Statistical Office, 140 liters per person were drunk in 2020—which corresponds to 296 pints per person!
Since ancient times in our country, beer was considered a delicious and cheap liquid drink and ingredient. In fact, in those ancient times, Czech women in most homes brewed beer in the primitive way and used it to make soups and sauces.
Author Gabriela Basarová said that one of the Czech beer geniuses, named František Ondřej Poupě, was the first to use innovative techniques for brewing beer. He had a motto: "Wheat for cakes, oats for horses, and only barley for beer."
Personally, it is difficult to say which beer is the best in the Czech Republic since there are more than 500 places where beer is brewed. In Czech Republic, brewing is our centuries-old tradition. Let me introduce you to eight of the most excellent Czech beers you have to try in Prague, including a popular nonalcoholic beer.
8. Birell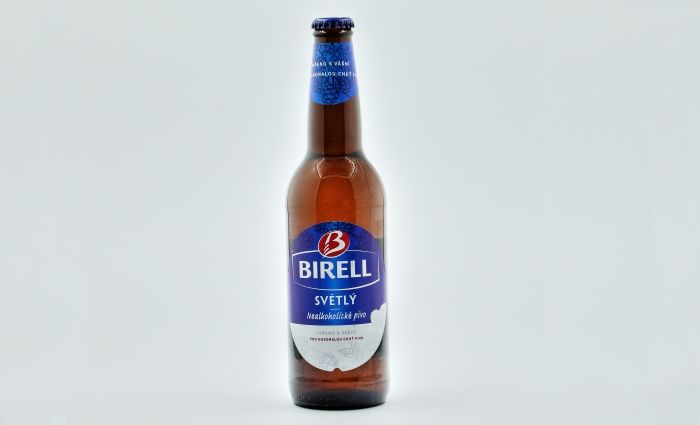 Birell is one of the best-known nonalcoholic beers in the Czech Republic. It is inspired by Czech lager beers and made with the exclusive Birell yeast and Czech barley.
Another feature of this nonalcoholic beer is that it has different types and flavors, such as dark beer, a light flavor, or with green barley and citrus flavor. There are a variety of beer combinations with fruity aromas that are perfect for refreshing yourself during the summer months.
You can find this beer in Prague in most breweries and also in supermarkets.
7. Radegast Ryze Hořká 12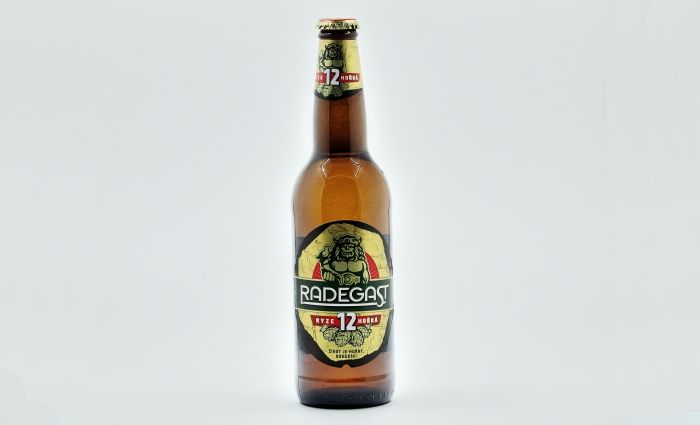 Radegast Ryze Hořká 12 beer has an appreciably bitter taste. It is one of my favorites also because of this strong taste. This beer is a light lager type, and its bitter taste comes from the excellent quality of the three types of hops that come from the Moravia region.
This beer has won awards in tasting competitions and is produced by the Radegast brewery, which is located in the town of Nošovice. The Radegast brewery produces many other types of beers, such as:
Rázná 10: This is a beer that has a balance between bitterness and hop flavor. It is also made with three types of hops and has 4.1% alcohol.
Temně Hořká 12: It is an amber, semi-dark lager-type beer with a full bitter taste and has 5.2% alcohol.
Nefiltrovaná 12: This beer also has a strong lager-like flavor but is unpasteurized. It has a cloudy appearance due to the live yeast in the beer. It has 5.1% alcohol.
Ratar: Ratar is the most bitter Radegast beer of all and is made with Polaris hops with 4.3% alcohol.
Extra Hořká 15: It is a dark-colored beer with a balanced bitter taste and a slight caramel flavor with 6.5% alcohol.
Rog IPA: A beer with a high fermentation. It also has a strong aroma of hops where the slight aroma of citrus and grapefruit dominates. It is cooked in the IPA style with 4.6% alcohol.
6. Budweiser Budvar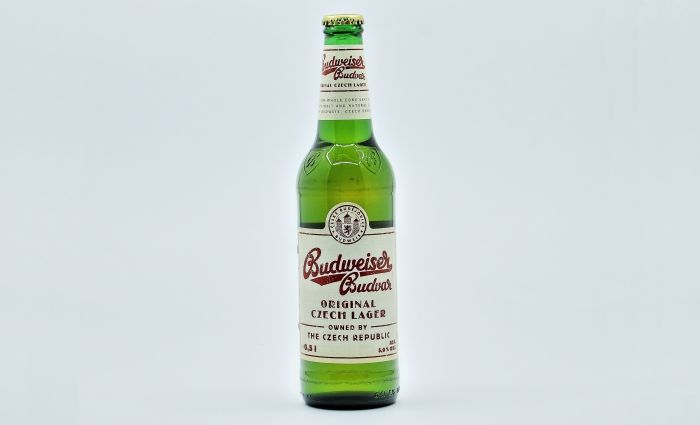 This lager beer is originally Czech and has an alcohol content of 5%, made with hops from the Moravian region. The other unique thing is its long maturation period, which results in an incredible flavor.
This beer is brewed by the Czech brewery Budějovický Budvar, located in the city of České Budějovice, that produced its first beer in 1985, according to its website. The brewery registered its brand under the name Budvar in 1930, and this name was used to export the 12° light lager beer. Years later, it was established as a national company of Budweiser Budvar.
This brewing company offers other types of beer, including the following:
Budvar 33: It is a light beer that has 33 units of bitterness due to the Czech Agnus hops, one of the most bitter varieties in existence.
Tmavý Ležák: This beer is dark, strongly flavored and slightly bitter but with hints of coffee.
Nealko: It is a light beer without alcohol, therefore it's good for those who are not drinking alcohol.
Výčepní: It is a low-calorie beer made with Satu Mare hops.
Reserve: This beer is golden with a strong malt flavor. It is matured for 200 days and is only made for export.
5. Bernard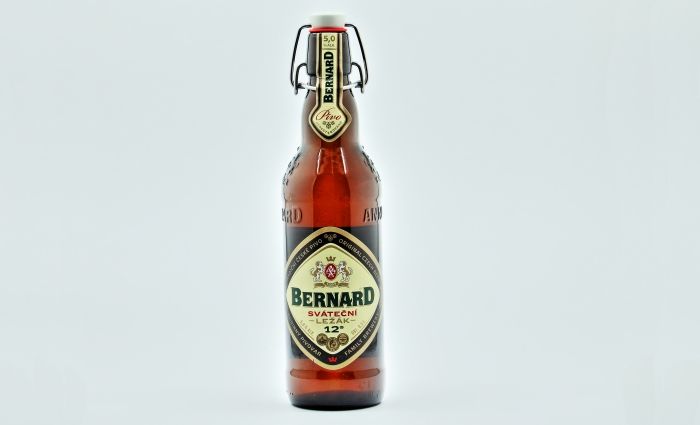 Bernard Sváteční Ležák beer is one of many beers produced by the well-known Bernard brewery. This lager-type beer has a delicate yeast flavor, which allows the beer to have a second fermentation directly in the bottle with the addition of the finer yeast. As a result, this beer has a slightly cloudy color and may contain some yeast sediment.
Its flavor is exquisite, and it has an alcohol content of 5%. The Bernard brewery makes this beer (and others) in the town of Humpolec. During its early years, the brewery was called Humpolec, and it had a bit of a bad reputation before it was bought out. Thus the brand of the brewery named Bernard came to be with better quality beer.
Additionally, this brewery was the first in the Czech Republic to introduce microbiological filtration without pasteurization. Bernard Brewery currently offers 15 unfiltered beers plus bottled beers.
4. Kozel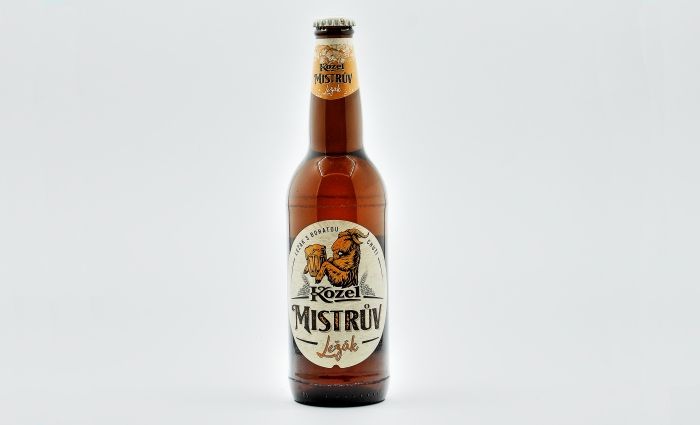 Kozel is the famous goat beer that is widely consumed among the Czechs, so if you are a lover of light or dark beer, you must try it. It's produced by the Velké Popovice brewery located in the town of the same name.
There's a story behind the use of the goat in their brand. According to the legend of the brewery, there was a French painter who visited the town and loved the hospitality of the people so much that he made them a painting of a goat with a beer. It became the symbol of the brewery, and they even bought a goat to increase the brewery's luck.
The Kozel brewery produces several types of beer:
Kozel 10: It is the most popular, its flavor a mix between roasted malt and hop bitterness at 4.2% alcohol.
Kozel 11: This beer has a fuller flavor and is made with three types of malt with 4.6% alcohol.
Černý: It is a black beer, combining four malts and a mild caramel flavor with 3.8% alcohol.
Řezaný: This beer is special due to the combination of a delicate flavor of light beer and caramel tone of dark beer. It has 4.7% alcohol.
Mistrův Ležák: A carefully cooked and matured lager beer, it has four types of malt and three types of hops. It is Master Kozel's beer with 4.8% alcohol.
Pšeničný: The first top-fermented wheat beer also has a light taste with 5.2% alcohol.
Tmavý: An unfiltered dark lager. This beer has two types of chocolate roasted malt with 4.4% alcohol.
3. Staropramen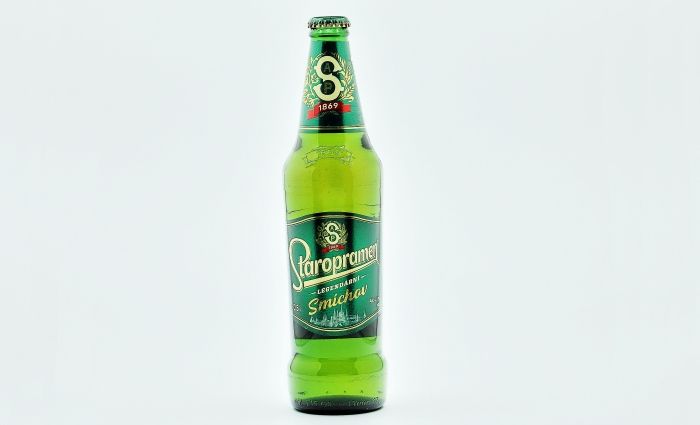 This beer is produced by the Staropramen brewery in the Smichov area of Prague. It's popular—you'll see people drinking it in all the pubs. Try it! You will love it! And if you love it enough, then consider going to this brewery and taking a tour to learn about the process and the history of this tasty beer in Prague.
This brewery produces many types of beer, including a selection of unfiltered, semi-dark beers. Among the classics we can mention are:
Staropramen Smichov: It is the most popular beer of the brand. It has a golden color and a delicate flavor of malt and hops.
Jedenactka: Golden amber colored beer with seven types of hops and three types of malt, also with a pronounced bitter taste.
Ležák: Lager beer with Czech aromatic hops and honest fermentation.
Černý: Dark lager beer
Nealko: It is a bitter beer but without alcohol and made with controlled fermentation.
Dečko: Traditional beer with a low sugar content.
2. Gambrinus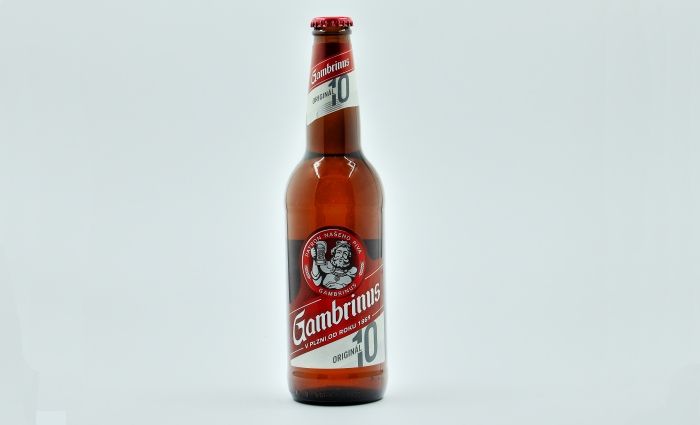 Gambrinus represents a classic of Czech beer. It is made with Pilsen water and has a delicious taste with bitterness and rich foam. This beer is brewed by the great Plznsky Prasdoj brewing company, which produces the famous Pilsner Urquell.
Gambrinus beer offers us so many excellent beer that I cannot fail to mention since they are some of my favorites.
Nepasterizovaná 11: It is perfect for lovers of beer with a strong flavor. It is also a lager type with a degree of 4.6% alcohol.
10: This beer has a pleasant bitter taste and is made with three types of malt and two types of Czech hops.
12: This is an excellent complete lager beer with its own Pilsen, toasted, and with caramel malt to make an intense flavor.
Nefiltrovaný Ležák: It is a rich, unfiltered lager beer with a cloudy color and a strong bitter taste—characteristic of the fresh yeast and malt it contains.
Gambrinus original 10: It is the classic Gambrinus brand beer that's always delicious.
Patron 12: Beer made with a good proportion of Satu Mare hops and three types of malt.
Dry: This beer has a higher fermentation and less sugar content, so it's good for those who are watching their sugar levels.
1. Pilsner Urquell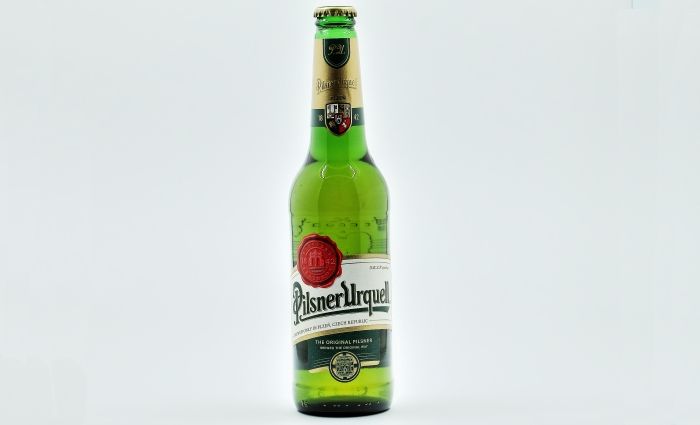 The mother of beers—as I have named it—is Pilsner Urquell, and it is produced by the Prasdoj brewery in the city of Pilsen. In addition, the Pilsner type of beer category (pale lager beer) was created here for the first time in the world, which is now known worldwide since many beers were inspired by this type of beer. For this reason, it is one of the beers in Prague that you must try on your first day.
Per Pilsner Urquell's website, this lager beer has a unique flavor thanks to the ingredients used to produce it, such as Pilsen water (which has a low mineral content), its own malt (thanks to the barley from the Moravian region), and Satu Mare hops (that gives a bitter taste to the beer). it also has a threefold maceration process, and the beer is fermented in oak barrels to preserve its flavor.
So if you come to Prague, you can't miss trying the original Pilsner beer straight from the barrel, which is very important to taste it correctly. The beer must always have a moist, thick, creamy foam. It's surely one of the best beers to try in Prague!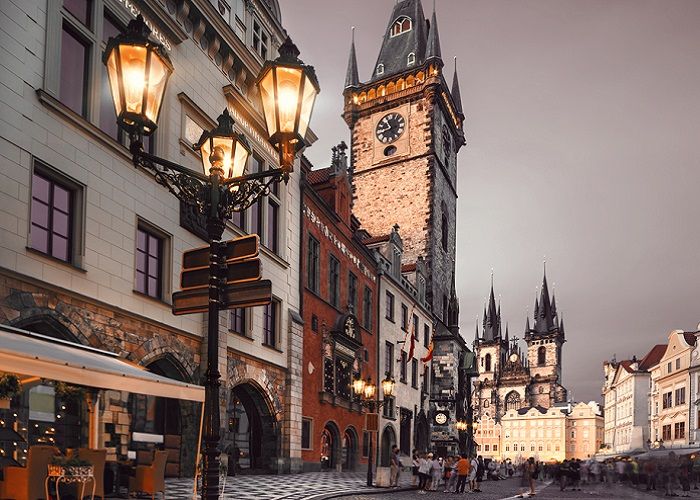 Find the best places to stay
Where to Stay in Prague
Prague has a rich cultural history that is seen in both the Old Town and New Town areas of the city. Plan where to stay in this magnificent old city in the best neighborhoods.