Although it is not easy to visit Barcelona in just one day, or less, here at The Tour Guy we offer you an exclusive route to visit this amazing city in less than 24 hours. This way you will enjoy learning and observing the history of this city, as well as the most impressive buildings that shape the skyline of Barcelona. We propose you here a route that combines public transportation and walking in Barcelona that will show the most important spots of this city before leaving!
---
Hey, we sell tours too!
While we're happy to share free information with you, we'd also love to give you the best tours at a reasonable cost. Do you want us to handle the logistics, tickets, and details of the most fun things to do in Barcelona? Luckily, we offer several tours. See Gaudí's breathtaking architecture during the Gaudí Walking Tour with Park Güell or get a taste of the Catalan region during the Traditional Barcelona Food Tour with Tapas, Wine & Dinner.
Barcelona in a Day Itinerary
---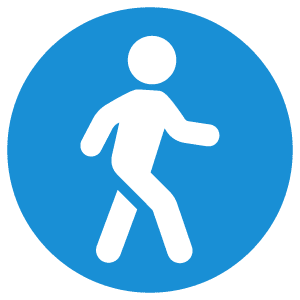 Barceloneta
We recommend you to start this day trip visit to Barcelona in Barceloneta, a beautiful neighbourhood next to the harbour and the best beaches of Barcelona. This neighbourhood was built on top of the sea, by artificially gaining ground, during the 18th century. The construction of this neighbourhood was a direct consequence of the construction of the Parc de la Ciutadella, which later on you will be able to visit.
Along the beach, you can see the stunning blue water of the Mediterranean ocean and visit one of the many restaurants and later check out the night clubs along the boardwalk.
Barceloneta is one of the most authentic neighbourhoods in Barcelona, although recently it has been facing different troubles, as gentrification and uncontrolled tourism are pushing away part of its neighbours. Despite this situation, visitors can enjoy the beauty of this neighbourhood, making sure they respect the habits and life of local citizens.

La Barceloneta, Barcelona, Spain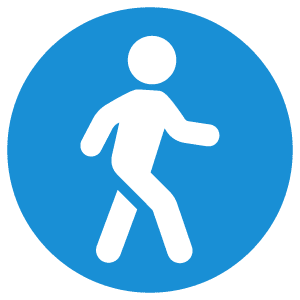 Ciutadella Park
This park is located only 10 minutes walking from Barceloneta, and offers a beautiful walk, where you can enjoy different gardens, a small lake, a superb waterfall, the Zoo of Barcelona and the Catalan national parliament. The hydraulic design of Ciutadella's waterfall was carried out by Antoni Gaudí, the architect who built one of the most important buildings of Barcelona, La Sagrada Familia. This park was built during the 18th century, and it was first built as a military citadel, which was later restored as a park for the citizens of Barcelona.

Passeig de Picasso, 21, 08003 Barcelona, Spain

10 AM - 10:30 PM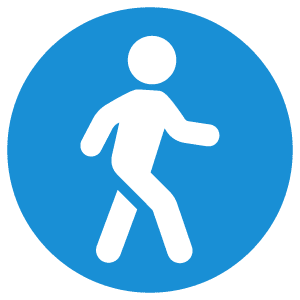 Arc de Triomf
Following Passeig de Lluís Companys from Park Ciutadella, you will reach Arc de Triomf in just six minutes. This avenue is lined with ornate lampposts and often there are street performers or festivals happening.
Unlike other triumphal arches seen around the world, this one was not to celebrate a military victory.  Barcelona hosted the Worlds Fair in 1888, and it was built by architect Josep Vilaseca i Casanovas as an entry point to the fair. The intention of the arch is to welcome guests into the city.

Passeig de Lluís Companys, 08003 Barcelona, Spain

24/7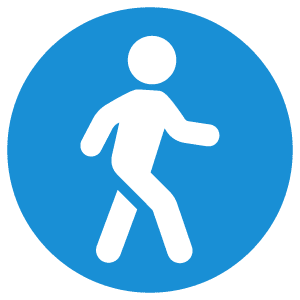 Sagrada Familia
After visiting the Arc de Triomf, you can reach the most visited monument of Barcelona, La Sagrada Familia. To get to this religious temple you could take the bus located near the arch that will stop close to Sagrada Familia, or take a walk since it can take you around 20 minutes.
If you would like to use public transport in Barcelona, there is the option of buying a one-day ticket for using all sorts of public transport. This ticket can be bought in the Barcelona underground ticket machines.
Once at Sagrada Familia, you can appreciate the beautiful architecture from the outside, and choose to purchase a ticket to see the even more impressive interior.  We offer a tour that will allow you to skip the line and you will have a guide to inform you on the history of this unfinished church.
Sagrada Familia is definitely a must-see when visiting Barcelona, as you will observe one of the most unique religious buildings in Europe and in the world!

Carrer de Mallorca, 401, 08013 Barcelona, Spain

Nov to Feb: 9 AM - 6 PM. March & Oct: 9 AM - 7 PM. April to Sep: 9 AM - 8 PM.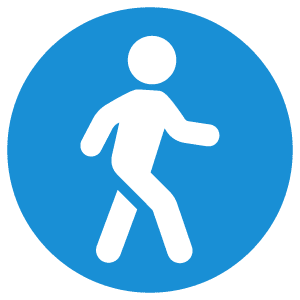 Passeig de Gràcia
After visiting Sagrada Familia, a 20-minute walk or an underground ride leads you to Passeig de Gràcia. To reach Passeig de Gràcia from Sagrada Familia, you can easily take the underground next to the religious temple, take the blue line (L5), and stop at Diagonal. It will only take you 10 minutes!
Passeig de Gràcia is one of the main avenues in the city, surrounded by unique buildings of Art Nouveau style. From Casa Milà to Casa Batlló, you will enjoy the finest architecture of Europe, which was built more than a hundred years ago in Barcelona. At Pg de Gràcia you will also be able to check the most selective and exclusive shops of Barcelona.
If you are ready for something to eat, we recommend visiting "La Muscleria", which you will pass on your walk from Sagrada Familia. This restaurant offers local dishes, and is specialized in sea-food. You can find many other options on Passeig de Gràcia from cafes to restaurants.

Passeig de Gràcia, Barcelona, Spain

24/7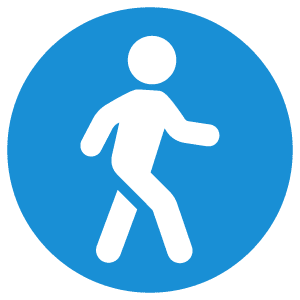 City Center
Once having visited Passeig de Gràcia and its surroundings you can easily get to the city center of Barcelona. Walk all the way down Passeig de Gracia and you'll find yourself at Placa Catalunya.
The city Centre of Barcelona is full of hidden gems, so the best way to discover them is getting lost in the small streets and alleys of Ciutat Vella, old town in Catalan. Here you can visit historical monuments such as Liceu (Barcelona's opera), the Basílica de Santa Maria del Pi, or the medieval hospital of Barcelona (Hospital de la Santa Creu).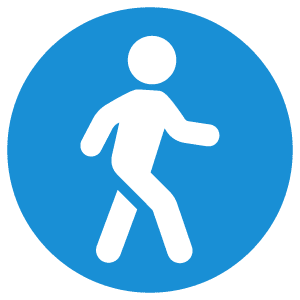 15 minute walk & Funicular ride
La Rambla
La Rambla is a pedestrian street located in central Barcelona. The north end starts at Plaça de Catalunya and stretches 3/4 of a mile south to the Christopher Columbus Monument by the water. This lively avenue is lined with shops and restaurants, with street performers and souvenir stalls crowding the middle. 
Along La Rambla is La Boqueria Market, a food market. A walk through is well worth your time to see the brilliant colors of fresh produce, taste the local sweets, and take in the Catalonian culture. The market is open Monday to Saturday from 8 AM to 8 PM.

La Rambla, Barcelona, Spain

24/7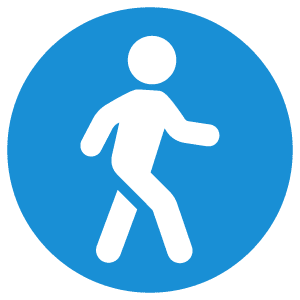 Gothic Quarter
Just a few minutes walk from the Mercado de La Boqueria are two magnificent churches. While nothing can compare to Sagrada Familia, these are still worth a look. Heading into the Gothic Quarter, you can find the oldest landmarks in the city, such as the remains of the Roman walls.
The Basílica de Santa Maria del Pi is a 15th-century Gothic church, known for its bell tower. For just €9, you can go to the top of the tower and get a spectacular, 360º view of Barcelona from the city center. Dedicated to the co-patron saint of Barcelona, Eulalia, the Barcelona Cathedral is another church dating back to the 15th-century located in Plaça Nova. This cathedral is known for its ornate facade and many gargoyles.

Gothic Quarter, Barcelona, Spain


24/7
Mountain of Montjuic
Before leaving this city, you should visit the mountain of Montjuic, the favorite mountain of Barcelona. From this mountain, you will have an unforgettable farewell of Barcelona with astonishing views of the entire city.
You can easily get to Montjuic by using public transport. At the underground station of Paral·lel, a 15-minute walk from the Gothic Quarter, you can take the funicular, which will leave you close to the top of Montjuic. From there, you can explore the sites of the mountain.
There is the Estadi Olímpic Lluís Companys, a stadium built for the 1992 Olympics. Today, it is used for concerts and other events. Here you can take a free guided tour of the Olympic facilities. Be sure to check their calendar to see there is anyone exciting performing during your visit!
Other sites you can see are museums, such as the Modern Art Museum and the Catalan Museum of Archeology, Jardí Botànic de Barcelona (botanical gardens), and the Castle of Montjuic.  From many points atop this mountain, you will be able to have a panoramic view of Barcelona, from the harbor to the other mountain of Barcelona, Tibidabo.

Montjuïc, Barcelona, Spain


Hours of sites vary.
Magic Fountain of Montjuic
Unfortunately, this Barcelona day trip is coming to an end. The Font Màgica de Montjuïc is a majestic way to say farewell to this amazing city. Located in front of Museu Nacional d'Art de Catalunya, this fountain offers a brilliant water and light show choreographed to music. The lighting times vary between 8 PM and 10 PM depending on the season, so check this schedule before your visit. 

Plaça de Carles Buïgas, 1, 08038 Barcelona, Spain

Hours vary