Use code SAVE5 when you buy 3 or more tours to save 5%
Free cancellation up to 24 hours before your tour.
Valid for all group tours.
Learn More
Doge's Palace Venice Tour
Skip the line to enter this Venetian palace and its connected prison cells
Witness the beautiful Venetian Gothic Palace up close with your expert guide. Learn the history of the Venetian Republic in one of St. Mark's Square's charming landmarks.
Itinerary
What you will see on this tour
Doge's Palace Exterior
St. Mark's Square
The Palace Courtyard
Giant Staircase
Golden Staircase
Bridge of Sighs
Doge's Palace Prison Cells
Explore Even More!
As you explore the Doge's Palace, you'll hear about the wild ways of the Venetian Republic under the rule of elected magistrates. This tour not only showcases the interior of this ornate palace, but also goes in depth about the crime and legal system that was once in place in the city of Venice. Admire classic works of Venetian art and visit Doge's Palace's main sights, such as the Grand Staircase and the Bridge of Sighs. You'll even get to see some of the prison cells that were functional during the time of the Venetian Republic. This 2-hour tour includes:
- English-speaking local tour guide
- Maximum group size of 15
- Comprehensive tour general access rooms
- Skip the line Doge's Palace tickets
Experience Doge's Palace History
Meet your guide outside of Doge's Palace in St. Mark's Square. Once home to the Doge, or Duke of Venice, Doge's Palace served as a royal private residence in its prime. From the square, you will also be able to pinpoint St. Mark's Basilica, which used to function as the Doge's private place of worship. Your guide will elaborate on the palace's facade and the structure's incredible architecture.
Doge's Palace Interior
Enter the extravagant interior of Doge's Palace, or Palazzo Ducale in Italian, and see what makes this royal palace so royal after all. Inside, you'll see detailed design work, furniture and art fit for the most royal leaders. You'll find stucco-covered walls, detailed friezes, marble fireplaces and more elegant adornments. Your guide will make sure to elaborate on the precious artwork inside as well, including the works of Titian and Veronese.
Something to Sigh About
We save the most popular part of this tour for last. What makes Doge's Palace one of the most popular attractions in Venice? The prison cells! The Doge's Palace not only served as the home of Venice's royalty; it was connected to a prison via the Bridge of Sighs. Prisoners would cross this bridge before spending years, or sometimes the rest of their lives in prison cells. Discover the Bridge of Sighs as well as some prison cells on this portion of your tour.
Frequently Asked Questions
Where to meet?
Between the two big columns in St. Mark's Square (columns of San Marco & San Teodoro) located on the south side of the square, near the canal. A representative will be there holding a sign with our company name on it. Please arrive 15 minutes early to check in.
What to bring?
Comfortable walking shoes.
Q: What should I bring?
A: A sense of curiosity, comfortable shoes, your phone or camera and a water bottle. Don't bring large backpacks or bags.
Q: I have doubts about my mobility. Is this the right tour for me?
A: If you have reduced mobility, we suggest taking a private Doge's Palace tour. The itinerary is much more flexible and easily modified.
See more frequently asked questions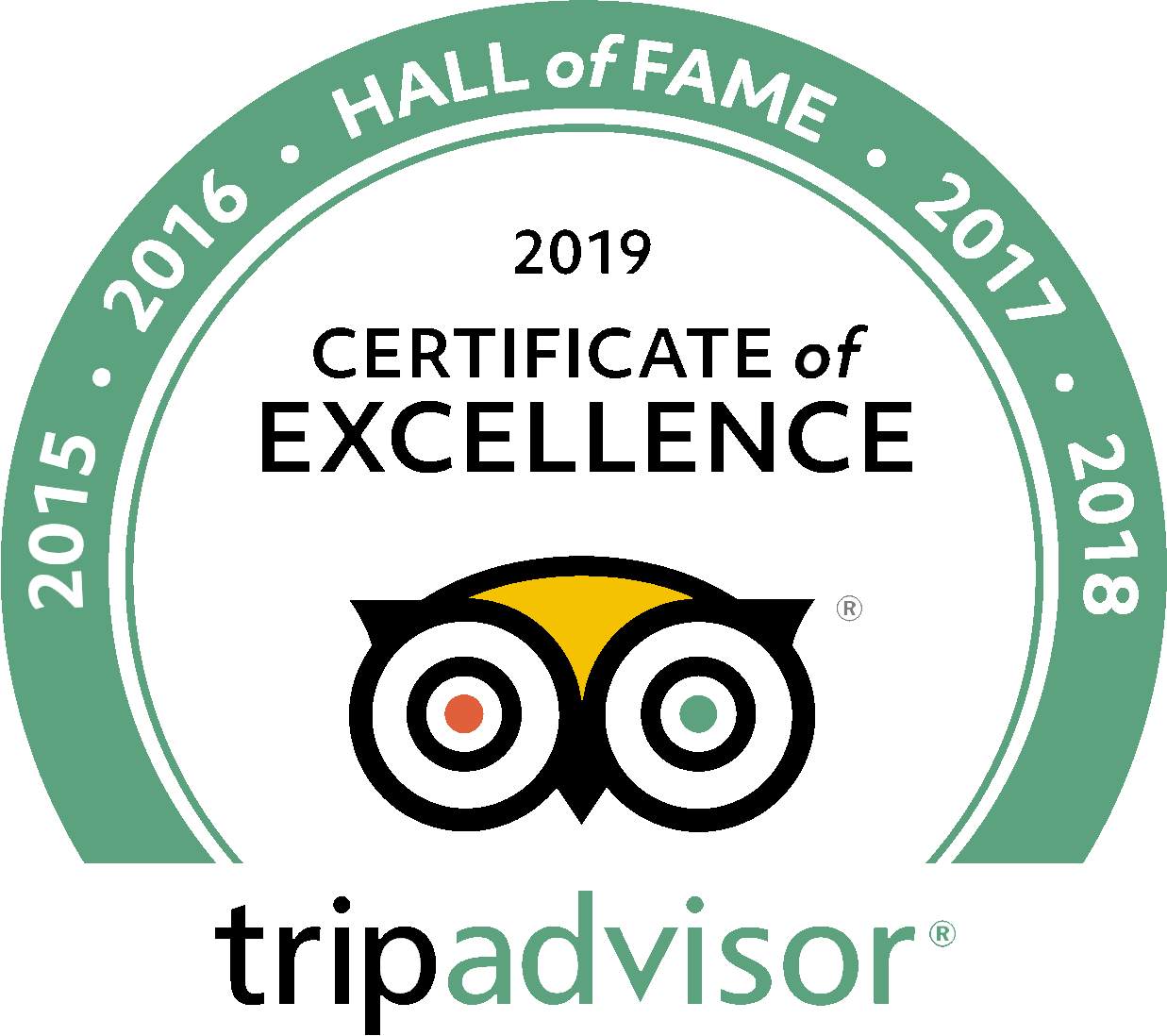 See what people are saying
18 total reviews
Leave a review
Rhys B
Great tour of Doge's palace!
My family loved this tour! Our guide was so knowledgeable about the entire palace and navigated us with ease. We definitely got to see behind the scenes bits that we wouldn't have otherwise and we're looking forward to taking more tours with the Tour Guy!
Ella B
Doge's Palace - great tour!
This was such an amazing tour! We loved seeing the Doge's Palace, especially the bridge of sighs and the prison cells. Definitely check this tour out!
Chris A
Definitely Worth It!
We booked this tour without knowing much of anything about the Doge's palace. Natalia was fantastic from start to finish! I can't imagine trying to navigate the Doge's Palace without having a knowledgeable tour guide. She had interesting things to talk about throughout the entire tour explaining what much of the extensive artwork actually means as well as what a Doge actually did and how he got to that position. The palace artwork is so extensive that unless you have a background in art history from that period, I think you would just wander through aimlessly. While a person could probably do a lot of research up front and get the same results, if you are on a tight time frame and don't have the time to do your own research, this tour is absolutely worth it. Also, she knows how to navigate the crowds as well as having the ability to really get you through the palace well within the 2 hours of the tour. I would definitely do this tour again.