Use code SAVE5 when you buy 2 or more tours to save 5%
Free cancellation up to 24 hours before your tour.
Valid for all group tours.
Learn More
Detailed Itinerary Vatican in a Day Tour with Sistine Chapel
For those who appreciate fine art and religious history
This five-hour detailed Vatican tour features skip the line tickets, the Sistine Chapel, St. Peter's Basilica, the Pinacoteca and Papal Tombs. Make the most of your time in Vatican City with our Vatican in a Day tour.
Tour Details
Skip the Line Vatican Tickets
Sistine Chapel
Vatican Museums
Pinecone Courtyard
Vatican Pinacoteca
Laocoön and His Sons
Nero's Bath
Belvedere Torso
Gallery of the Candelabra
Gallery of the Tapestries
Gallery of Maps
Raphael Rooms
Borgia Apartments
St. Peter's Basilica
La Pietà by Michelangelo
Baldacchino by Bernini
The Underground Crypts
Whether you're an art history nerd or history buff, experience the Vatican Museums as in-depth as possible. With our Detailed Itinerary Vatican Tour, you'll skip the regular entrance line* and visit the Vatican's best highlights and hidden gems. Learn the most fascinating stories about the Vatican City State, the popes and the collections housed at the Vatican Museums. This five-hour tour features:
Michelangelo's Sistine Chapel
Skip the line early access Vatican Museums tickets
A professional English-speaking guide
Skip the line entrance to St. Peter's Basilica
Want to skip the line at the Vatican without having a guided tour? Click here for skip the line Vatican tickets.
Some delays at the security check may occur during the busiest months, June and July. We do, however, have a team of experts at the Vatican every morning to help our groups avoid delays as much as possible.
If you wish to stay in the Vatican Museums toward the end of your tour, you must forgo the guided visit to St. Peter's Basilica. If you choose to do this, you'll lose the chance to use the special entrance to St. Peter's Basilica from the Sistine Chapel and skip the lines with your guide. If you decide to leave the tour early, remember to return your headset to the tour guide.
Michelangelo's Masterpiece - The Sistine Chapel
Begin this in-depth Vatican tour with a visit to the Sistine Chapel before it's open to the general public. Experience Michelangelo's masterpiece as it was meant to be. The home of the Papal Conclave of the Catholic Church, the election of new popes takes place in the Sistine Chapel.
The Sistine Chapel is a place of worship, therefore, speaking inside is not allowed. Since our guide cannot explain the frescoes while you are inside, we explain the chapel in advance and provide you with a map/handout for reference before you enter. Men and women must cover their knees and shoulders before entering. We understand the summers in Rome get hot, a good alternative is to bring a scarf or shawl to cover up with before you enter.
The Vatican Pinacoteca
The Pinacoteca, also known as the Vatican Art Gallery, contains a series of rooms divided by art school and in chronological order. It is home to some of the Vatican's most impressive paintings. See a total of 460 works of art painted by the likes of Caravaggio, Raphael, Titian and Leonardo up close. Often overlooked on other Vatican Tours, the Pinacoteca (Picture Gallery) is one of the Vatican Museums' more modern sections.
The Carriage Pavilion
The Carriage Pavilion, another hidden gem of the Vatican, is rarely visited by Vatican tours. This underground exhibit features an impressive collection of historic vehicles used by past Popes, including a Fiat Campagnola. This Fiat is known around the world as the vehicle Pope John Paul II stood on during his attempted assassination at St. Peter's Square in 1981. The collection also features three Popemobiles and the Renault 4 donated to Pope Francis in 2013.
Pio-Clementino Museum Tour
Next, you'll visit the Bramante Courtyard (designed by Bramante Lazzari), home to the Laocoön and His Sons, Apollo Belvedere and the Belvedere Torso. Learn about the myths and legends associated with these iconic statues.
Top Three Vatican Galleries
Explore the Gallery of the Candelabra, Gallery of the Tapestries and our personal favorite, the Gallery of the Maps. These 40 giant meticulously-drawn maps, measuring more than 15 by 16 feet, were commissioned by Pope Gregory XIII.
Raphael Rooms
The famous Renaissance artist Raphael frescoed a series of papal apartments called the Stanze di Raffaello (Raphael Rooms). The celebrated School of Athens - a painting that depicts the greatest mathematicians, philosophers and scientists works is on display here. Raphael included himself in the painting, creating one of the first selfies.
Borgia Apartments
These private chambers occupied by Borgia Pope Alexander VI were frescoed by early Renaissance artist Pinturicchio. Pinturicchio was known for embedding fake jewels and metal saddle studs into his frescoes. The Borgia Apartments also contain the first European depiction of Native Americans.
St. Peter's Basilica and the Papal Tombs
Except on Wednesdays
Skip the lines and enter St. Peter's Basilica through a special door and see the most palatial church in the world. Marvel at the Basilica's celebrated artwork including the Baldacchino, La Pieta, St. Peter's Statue and more. Then go underneath the church's floors to visit the tombs of hundreds of Popes and a Swedish Queen with a fascinating backstory. Please note: if your Vatican tour lands on a Wednesday, St. Peter's is not open for tours. This is because Papal Mass occurs on Wednesday mornings.
Remember, it isn't possible to return to the Vatican Museums from St. Peter's Basilica. If you want more time inside the museums, you must forgo the guided tour of the basilica. Also, if you'd like to stay in St. Peter's Basilica longer, don't leave with the guide to take photos in the piazza. Because the security line is long and re-entry on your own is not recommended, we suggest you stay inside St. Peter's and explore on your own after the tour concludes.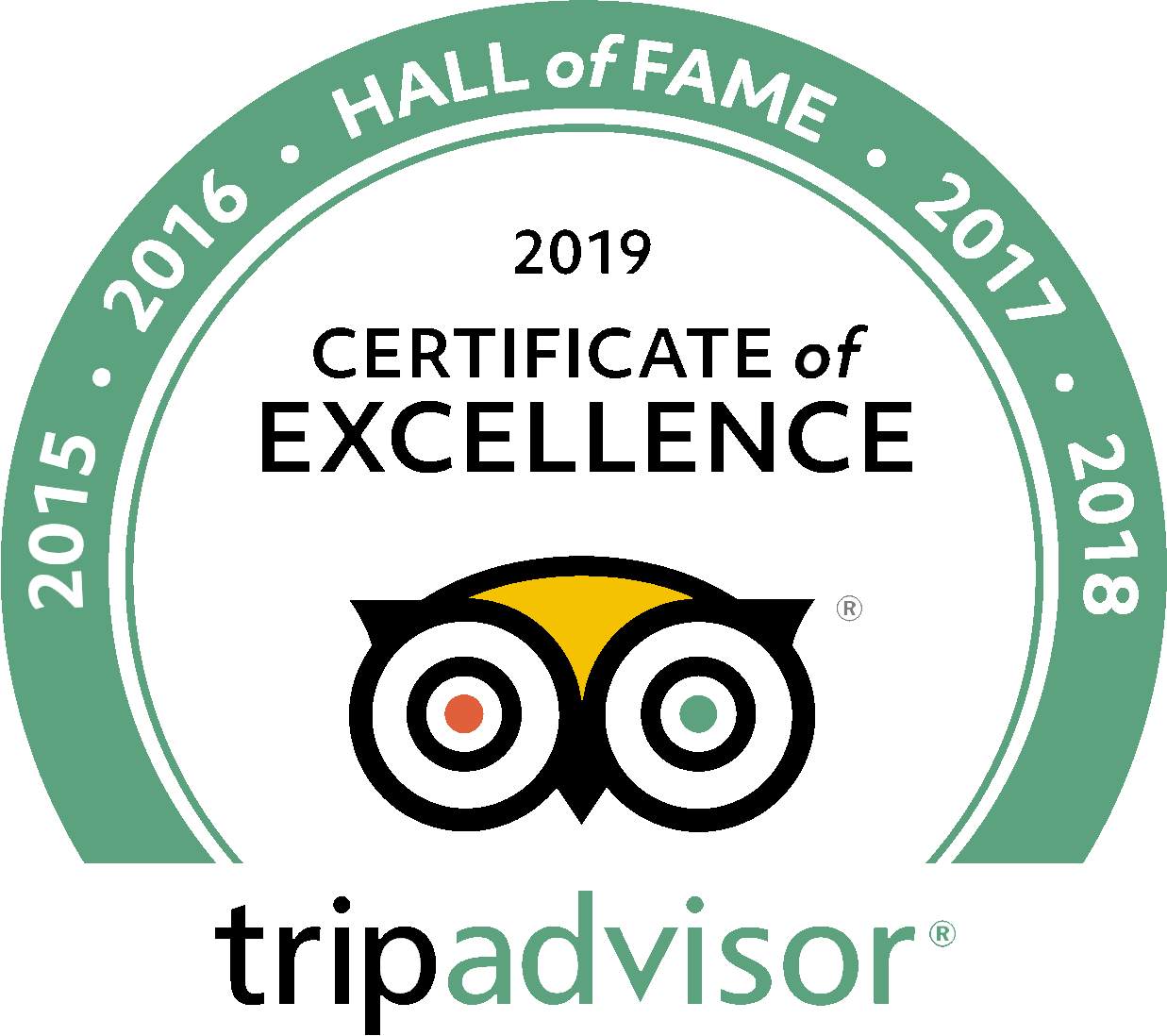 See what people are saying
78 total reviews
Leave a review
Average customer rating
4.96 / 5 based on 78 total reviews
*****
Our tour guide was knowledgeable, enthusiastic and helpful. Thank you!
Reviewed by
RUSSELL C. WELLS
I had the best tour with Eleanora that I have ever had. She was like the Energizer Bunny, just a dynamo of energy always amusing and informing us with interesting historical tidbits. Do whatever you can to keep her so that I can book another tour with her again.
Best Tour!
What a great decision to book this tour. We had the most knowledgeable tour guide, he answered all our questions and was full of information. We could not ask for a better Vatican Tour. Thank you!
Frequently Asked Questions
Where to meet?
In front of Caffé Vaticano – on Viale Vaticano, 100. This is across the street from the Vatican Museum Entrance. A representative will be there holding a sign with our company name on it.
What to bring?
The Vatican dress code dictates you cover your knees and shoulders. If you do not meet the dress code, you may be denied entry! No need to dress like the people living there, covering your knees and shoulders is sufficient. Wear comfortable shoes.
Q: Is there a dress code to enter the religious sites on this tour?
A: We ask both men and women to cover knees and shoulders, otherwise you may be refused entry to religious sites and miss out on a portion of your tour. We understand the summers in Rome can be hot, so a great alternative is to bring a shawl/scarf/sweater with you. That way, you can cover your knees and shoulders when necessary.
Q: Does this tour always include St. Peter's Basilica?
A: St. Peter's Basilica is closed on Wednesday's in the morning due to the papal audience. We still run the tour because it might be your only day in Rome! Instead, we visit some of the most iconic statues in the world and Emperor Nero's enormous marble bathtub.
Q: Does the tour go inside at 7:30 ama.m. without waiting in any lines?
A: As an accredited tour operator we do not have to wait in the ticket line, but we still have to wait in a security line. For this reason, we leave the meeting point as early as possible and get in the security line reserved for tour operators. The doors open for us at 8 am, an hour before the general public.
Q: What are the chances my tour will be canceled or the Vatican will close something?
A: We run the tour rain or shine all year round. Although it is rare, sometimes part of the Vatican City closes for special religious events. If an area normally covered on a tour is closed, our guide will still provide explanations of the closed areas from outside. Plus, we will show you an extra site or gallery to compensate.
Q: I have some doubts about my mobility. Is this tour right for me?
A: If you have any doubts about your mobility, we strongly suggest you take a private Vatican tour.
Q: Is there a way to see the Vatican without a guided tour?
A: Of course. Click here for skip the line Vatican tickets.
Q: Does this tour always visit every artwork listed?
Often artwork undergoes restorations or is loaned to another museum as an exhibit. Our itinerary will include the stop if it is open to be seen. If not, we will add a substitute.
See more frequently asked questions