Colosseum Underground Tour with Roman Forum and Palatine Hill
Our Bestselling Colosseum Tour
This tour visits not just one, but two restricted areas of the Colosseum: the Colosseum Underground and the Arena Floor. Coupled with a guided tour of the Roman Forum, this bestselling tour is one of the most popular experiences in Rome.
Itinerary
What you will see on this tour
Colosseum Underground Dungeon
Colosseum Arena Floor
Deadly Trap Door & Lift
Arch of Constantine
Palatine Hill
Roman Forum
Arch of Titus
Basilica of Antoninus & Faustina
Senate House
Julius Caesar's Temple
The Colosseum is one of Rome's must-see attractions. Experience this 2,000-year-old amphitheater first-hand on our exclusive skip the line Colosseum Underground tour. Since Colosseum Underground tickets are very limited, very few visitors have the opportunity to visit this restricted access area. With our Colosseum Underground Tour, you'll visit the Arena Floor, walk through the Roman Forum and climb Palatine Hill.
Please note: There are times when we will begin with a guided tour of the Roman Forum before visiting the Colosseum.
A skip the line Colosseum Underground tour
Access to the Arena Floor
A professional English-speaking guide
A guided tour of the Roman Forum and Palatine Hill
A maximum group size of 24
The Colosseum Underground and Dungeons
The tour's first stop is the Colosseum Underground or Dungeons. Used to store animals and slaves, the bi-level "Hypogeum" featured an entire network of tunnels. With your professional English-speaking guide, explore this hidden area of the Colosseum.
Next, walk underneath the archway known as the "Porta Libitinaria" or Gate of Death onto the reconstructed Arena Floor. This is the heart of the Colosseum, where the games took place. The Gate of Death earned its name through its use as the exit point for the corpses of deceased competitors. Visualize your entrance into the arena floor and the adrenaline rush brought on by the deafening screams of 60,000 spectators.
First and Second Levels of the Colosseum
You will then visit the first and second levels of the Colosseum, learning more about the Colosseum's brutal games. Our tour guides are experts in the archaeology and history of the historic sites we visit, especially the Colosseum. Learn about the origin behind the Colosseum's name, why men and women didn't sit together and the "modern" device that protected everyone from the sun.
Roman Forum and Palatine Hill
Once you've had your fill of the Colosseum's bloody history, explore the ruins of the Roman Forum. Included with your Colosseum tour tickets are skip the line tickets for the Roman Forum and a guided tour of Palatine Hill. Revisit Ancient Roman history as your guide walks you through the ruins of the Temple of Julius Caesar, the Arch of Titus, the Roman Senate House and more.
Your guide will tell you stories of Rome's historical figures including Mark Antony, Cleopatra, Julius Caesar and more. Finally, you will visit Palatine Hill, sandwiched between the Roman Forum and the Circus Maximus. This awe-inspiring area's majestic ruins and unparalleled views are where Romulus was said to have founded Rome in 753 B.C. This is also where Rome's emperors lived in lavish splendor.
Frequently Asked Questions
Where to meet?
Green Souvenir Kiosk in front of "Colosseo" metro stop - located just outside the lower level entry. A representative will be there holding a sign with our company name on it.
What to bring?
Archaeological sites are normally paved with rocky terrain so wear comfortable sneakers. Bring sunscreen and a water bottle for hot summer months. If you plan on staying in the Roman Forum, bring a snack.
Q: Is it possible The Roman Guy will change this tour time?
A: Yes! It is possible. This tour is highly coveted and the reservations are hard to get. This is an industry challenge for tour companies. Times often change by a few hours and we will almost always update you at least 7 days before your tour. We really want you to be happy as a traveler and will do our best to meet the needs of your schedule. That being said, we are limited by a very low supply from the Colosseum. If necessary, The Roman Guy will call the number you've provided or email you with the goal of informing you of this change. If you are nervous about keeping up with time-changes we recommend booking a different Colosseum Tour. If you want to make sure your Colosseum tour is going to run as scheduled please email or call +1 888 290 5595.
Q: Can my tour be canceled or moved to a different day?
A: Yes. Obtaining reservations for this tour is a complicated process, but we are the best at doing it! However, sometimes we don't always secure reservations for every day. While this is rare, it does happen. We will let you know at least 7 days prior to your tour if this is the case for you. You'd be entitled to 100% refund and we would do our best to move you to another one of our incredible restricted access tours! We got you covered!
Q: What happens if it rains?
A: Rain happens, but the show must go on. We'll run our Colosseum Tours rain or shine. If rainfall is extremely heavy the Colosseum management will sometimes close the restricted areas for safety reasons. In the case all of the resticted areas are closed, we will offer an 18€ refund to compensate for not accessing the areas, but we'll still take you inside the Colosseum, Palatine Hill & Roman Forum.
Q: I have issues walking. Is this tour for me?
A: If you have any doubts about your mobility, we strongly suggest you take a Colosseum private tour.
See more frequently asked questions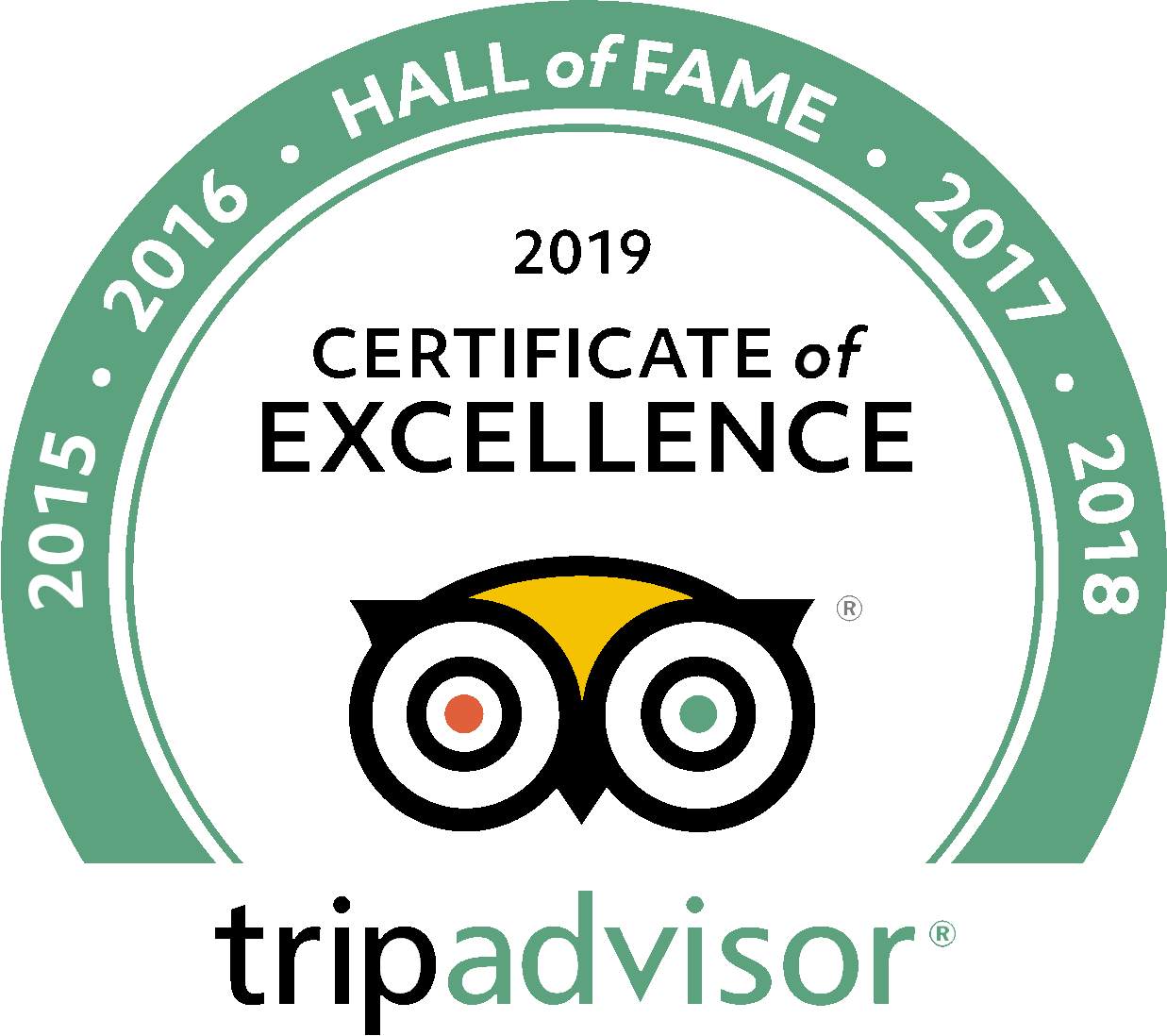 See what people are saying
103 total reviews
Leave a review
Kathy & Greg A.
Colosseum Underground, Roman Forum, Palantine Hill
We took this tour on June 16, 2019 - what an amazing tour! Our guide's name was "Fabi" and she is the very best! She gave it her all, is extremely knowledgeable and had a great sense of humor! We thoroughly enjoyed this tour from beginning to end and highly recommend it and her! This was a great beginning to our 2 week Italian vacation!
Matt Bushak
Great tour! Exceeded all our expectations!
My wife and I just finished this tour today and were so impressed that we couldn't wait to give a review! Manola, our tour guide, did a fantastic job of keeping the group engaged and making the tour fun and interesting. She is very knowledgeable about the history and architecture of the places we visited, and she was easy to understand (our tour was in English) with a great sense of humor. It was a very hot day and my wife and I were pretty tired having just flown in to Rome a few hours before the tour, so I didn't think we'd even make it through the whole tour. Manola kept it fun and that gave us the energy to push through so we could experience these great sites! We have two more "Roman Guy" tours during this trip and so far we are very pleased with this company!
Sharon Miller
Loved our tour guide!
Our tour guide Maurica (spelling?)was a beautiful guide. Her kindness, patience, knowledge, and her enthusiasm for the history and Rome's monuments were contiagious. I would highly recommend this tour.