Use code SAVE5 when you buy 2 or more tours to save 5%
Free cancellation up to 24 hours before your tour.
Valid for all group tours.
Learn More
Colosseum Underground plus Belvedere Top Levels Tour
The Complete Colosseum Experience, Top to Bottom
On this super exclusive Colosseum tour, visit every single tier and restricted access area of the Colosseum. Get the full experience, literally from top to bottom, with a guided tour of the Roman Forum as well.
Tour Details
Roman Forum
Arch of Titus
Temple of Antoninus and Faustina
The Colosseum Exterior
Colosseum Underground Dungeon
Colosseum Arena Floor
Deadly Trap Door & Lift
Colosseum 3rd Tier
The Nosebleed Section
If you're visiting Rome and want to see the Colosseum from top to bottom, this is the best Colosseum tour for you. This is our most complete Colosseum Tour, with access to the Colosseum Underground, Arena Floor, lower levels and the third tier. On this ultimate Rome experience, see 2,000 years of ancient Roman history. If that wasn't enough, this Colosseum tour includes a guided exploration of the Roman Forum. This four-hour tour features:
Skip the line Colosseum Underground tour
Access to the Arena Floor
Third Level of the Colosseum
Professional, English-speaking guide
Guided tour of the Roman Forum
Please note: In order to end the tour inside the Colosseum, and allow you time to explore the monument after the end of your tour, we start with a guided tour of the Roman Forum.
Downtown Ancient Rome
Have you ever wondered what the Roman Forum is? See for yourself! Now an area full of sprawling ruins, the Forum is the original "downtown" area of ancient Rome. Developed in the 7th-century, this district served as The Roman Empire's commercial and political hub. Of course, you don't need to wait in line to see it with us. You'll skip the line and breeze right inside with your archeologist guide. Take a guided tour of Palatine Hill, where according to legend, Romulus founded the city of Rome in 753 B.C. Included in the Roman Forum are the Temple of Antoninus and Faustina, the Temple of Julius Caesar and the Arch of Titus.
The Colosseum Underground and Dungeons
Beneath the reconstructed Arena Floor, where all the violent pageantry took place, are the Colosseum Underground or Dungeons. In this dark staging area, or "Hypogeum", gladiators waited to fight and wild beasts stayed in cages. It doesn't take much imagination to grasp how intense the activity in this part of the Flavian Amphitheater once was. There's even a re-created lift in the Colosseum Underground, which demonstrates how gladiators and animals were brought up to the Arena Floor for events.
A Gladiator's Entrance through the Gate of Death
In proper gladiator style, move from the Colosseum Underground to the reconstructed Arena Floor through the Porto Libitinaria. Appropriately named the Gate of Death, this is where less fortunate competitors were carried out from the amphitheater after losing their lives. It's here in the heart of the Colosseum, that gladiatorial matches entertained up to 60,000 ancient Romans. As you stand here, look up and around you and visualize how it must've felt to have all eyes on you.
Third Level
Next up, after visiting the main sections of the Roman Colosseum, you will pass through a special, limited access gate and climb up to the restricted top tier. Despite being the "nosebleed seats" for working-class Romans at the time, the upper levels offer spectacular views over the Forum overlooking the center of the Flavian Amphitheater.
You will notice the visitors in the general access areas looking up and wondering "How do I get up there?!". Additionally, the upper levels are one of the best places in the Colosseum for taking pictures. As you ascend to the top of the Colosseum, learn about the social structure of ancient Rome and where certain groups sat during events.
Bread and Circuses
Even though seating was designated according to wealth and status, people from all walks of life enjoyed the Colosseum. The phrase "bread and circuses" was a philosophy used by Roman emperors to prevent the citizens of Rome from rising up. This theory states that a well-fed populace with free access to entertainment is less likely to revolt against Rome's rulers.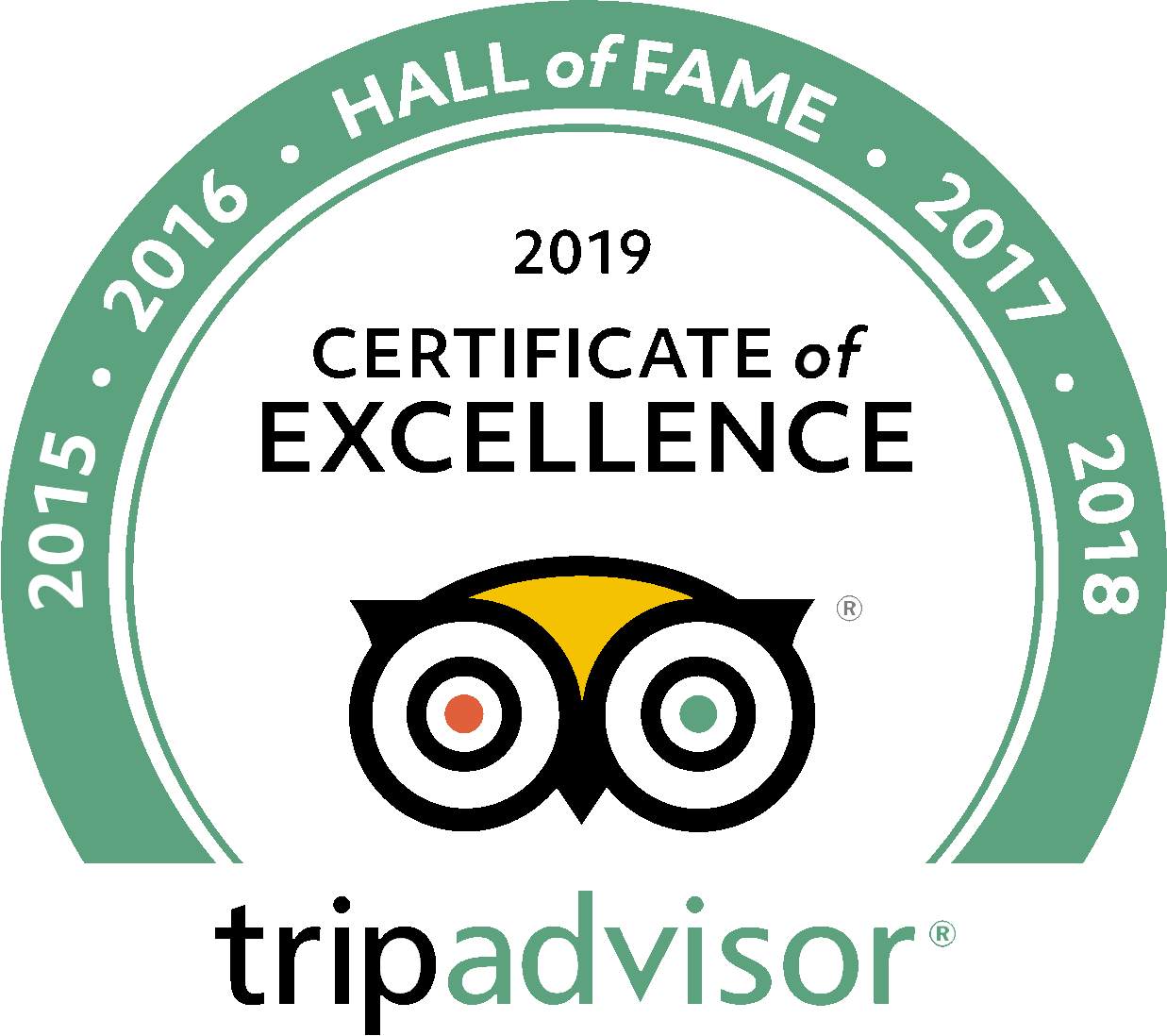 See what people are saying
32 total reviews
Leave a review
Average customer rating
5.00 / 5 based on 32 total reviews
Amazing Experience
This tour was excellent. The instructions for where to meet were clear. We were paired with a very knowledgable guide who was enthusiastic about showing you ancient Rome. The pace of the tour around the Forum was perfect with a short break while changing guides at the Colosseum. When touring the Colosseum, you must be paired with a Colosseum-provided guide and your group may be blended with another. Our new guide told us this tour is the most inclusive tour of the Colosseum you can get. Our group leader accompanied us and even showed us another few things after the Colosseum tour ended. I did extensive research on which tour company to use in Rome and was very pleased I chose The Roman Guy.
Reviewed by
Nicholas Halstead
Amazing & Worth Every Euro!
Having a private, guided tour for the Colosseum was amazing! I especially liked Roman Guy's approach using a guide and an archaeologist. It really brings the Colosseum to life.
Reviewed by
Randall Arnold
Well Worth It...Just book!
If you want to really understand what it is you have traveled to see, this is a must do! I cannot imagine just walking about and not getting the full benefit from a knowledgeable source. It is well worth the extra dollars. Book it!
Frequently Asked Questions
Where to meet?
Green Souvenir Kiosk in front of "Colosseo" metro stop - located just outside the lower level entry. A representative will be there holding a sign with our company name on it.
What to bring?
Archaeological sites are normally paved with rocky terrain so wear comfortable sneakers. Bring Sunscreen and a water bottle for hot summer months. If you plan on staying in the Roman Forum, bring a snack.
Q: Is it possible The Roman Guy will change this tour time?
A: It's possible. This tour is highly coveted and the reservations are hard to get. A common industry challenge for tour operators, times often change by a few hours. However, we do our best to update you at least seven days before your tour. That being said, we are limited by a very low supply of Colosseum tickets. If necessary, The Roman Guy will call the number you've provided or email and inform you about any changes. If you're nervous about keeping up with time changes, we recommend you book a different Colosseum Tour. If you want to make sure your Colosseum tour is going to run as scheduled, email us or call +1 888 290 5595.
Q: Can my tour be canceled or moved to a different day?
A: Yes. Obtaining reservations for this tour is a complicated process, but we are the best at doing it! However, sometimes we don't always secure reservations for every day. While this is rare, it does happen. We will let you know at least seven days prior to your tour if this is the case for you. You'd be entitled to 100% refund and we would do our best to move you to another one of our incredible restricted access tours. We have you covered.
Q: Does this tour include the fourth and fifth tiers of the Colosseum?
The fourth and fifth levels of the Colosseum are closed indefinitely. However, we still visit the third level, which is restricted from public access.
Q: What happens if it rains?
A: Rain happens, but the show must go on. We'll run our Colosseum Tours rain or shine. If rainfall is extremely heavy, Colosseum management will sometimes close the restricted areas for safety reasons. In this case, we will offer a €18 refund to compensate you for not accessing these restricted areas. Don't worry though, we'll still take you inside the Colosseum, Palatine Hill and Roman Forum.
Q: I have issues walking. Is this tour for me?
A: If you have any doubts about your mobility, we strongly suggest you take a Colosseum private tour.
See more frequently asked questions