VIP Colosseum at Night Tour with Underground and Arena Floor
Experience Ancient Rome and the Empty Colosseum at Night
Avoid the crowds and the heat on this exclusive nighttime Colosseum experience. Visit the Underground and Arena Floor under the starry Roman night sky.
Itinerary
What you will see on this tour
Piazza Venezia
Views from the Capitoline Hill
Via Dei Fori Imperiali
Roman Forum Views at Night
Trajan's Column
Trajan's Market
Colosseum at Night
Colosseum Underground
Colosseum Arena Floor
Deadly Trap Door & Lift
VIP Evening
No Crowds!
Once the daily crowds are gone, relive the splendor of Ancient Rome and experience the Colosseum at night. You'll gain exclusive access to the Colosseum's Arena Floor and Underground with no one else around. This evening tour offers a quieter Colosseum experience away from the majority of tour groups. Colosseum tours are extremely popular during the daytime, making this exclusive evening tour a rare opportunity. Spaces for this tour sell out fast, book now to avoid missing out! This two-hour tour includes:
Skip the line access to the Colosseum
An hour long, bird's-eye tour of ancient Rome at night
Access to Colosseum at night
A one hour, guided tour of the Colosseum Arena Floor and Underground
A professional English-speaking guide
During the first hour of the tour, you'll explore the surrounding areas of the Colosseum. WItness a spectacular illuminated view of the Roman Forum from above. You'll spend the final hour of the tour inside of the Colosseum and under the glow of a moonlit sky.
The Best Views of Ancient Rome
Your Colosseum at night tour begins with our guide telling the story of Ancient Rome. You will then embark on a walking tour, visiting iconic sites such as Rome's "Wedding Cake", the Roman Forum, Trajan's Market and Trajan's Column. Your tour guide will bring you to all of the best vantage points for breathtaking photos during this time. Learn about Ancient Rome's once-thriving epicenter, how it looked and why the Roman Forum was so important.
Piazza del Campidoglio
The first stop on this evening tour of the Colosseum is the Piazza del Campidoglio located at the summit of one of Rome's seven hills - Capitoline Hill. Designed by Michelangelo, the Piazza del Campidoglio is Rome's first modern square. Your tour will then continue up the massive staircase in front of the Palazzo Senatorio, also created by Michelangelo.
Trajan's Market
Constructed between A.D. 107-110 Trajan's Market is considered the oldest shopping mall in the world and symbolizes the sophistication of the Roman Empire. Built in a multi-level structure at the north end of the Colosseum, this multi-level complex once housed 150 shops and offices. As you learn about the structure from outside, you'll notice the similarities between ancient Rome and modern day society.
Trajan's Column
The story of Emperor Trajan's victory over a barbarian army is told in 155 scenes spiraling down a 126 ft column. Battle scenes from the war between Rome and Dacia wrap around the triumphal column like modern-day comic strips. After more than 1,900 years, the column is still one of the most distinctive monumental sculptures to survive the fall of the Roman Empire. Hear about how archaeologists have studied these scenes to learn more about how the Roman army dressed and fought so long ago.
Explore the Colosseum at Night
The final hour of this Rome night tour takes you inside the Colosseum. Your guide's chilling stories of the Colosseum's bloody history are even eerier when told amidst the shadows of the structure under the moonlight. This is where gladiators and wild animals once fought while surrounded by 60,000 screaming spectators. As you enter The Colosseum, it becomes clear exactly how massive this 2,000-year-old structure is.
The first stop inside of the Colosseum during this night tour is the Colosseum Underground, also known as the Colosseum Dungeons. Used for storing slaves and animals, the Colosseum Underground featured elaborate networks of tunnels spanning two levels. You'll explore this restricted behind the scenes area with your guide. In addition, you'll see a model "trapdoor" used to lift human and animal fighters to the Arena Floor up close.
The Arena Floor Experience
Walk under the "Porta Libitina" or Gate of Death, a great archway leading to the reconstructed Arena Floor, where the savage games once took place. The Gate of Death earned its name because the deceased passed through this exit after losing their lives in battle. Standing on the once-chaotic Arena Floor in complete solitude under the glow of moonlight is truly a once-in-a-lifetime experience.
Your Colosseum at night tour will end outside the Colosseum. Ask your guide to recommend the best places to grab a cocktail or late dinner near the Colosseum. Our local guides know the best local bars and eateries.
Frequently Asked Questions
Where to meet?
Piazza Venezia, in front of the great white monument. A representative will be there holding a sign with our company name on it.
What to bring?
Archaeological sites are paved with rocky terrain so wear comfortable sneakers. Depending on the weather and season, a light jacket is recommended.
Q: Is it possible The Roman Guy will change this tour time?
A: Yes! It is possible. This tour is highly coveted and the reservations are hard to get. This is an industry challenge for tour companies. Times often change by a few hours and we will almost always update you at least 7 days before your tour. We really want you to be happy as a traveler and will do our best to meet the needs of your schedule. That being said, we are limited by a very low supply from the Colosseum. If necessary, The Roman Guy will call the number you've provided or email you with the goal of informing you of this change. If you are nervous about keeping up with time-changes we recommend booking a different Colosseum Tour. If you want to make sure your Colosseum tour is going to run as scheduled please email or call +1 888 290 5595.
Q: What happens if it rains?
A: You should still show up at the meeting point because the tour should still run. There is the possibility that the Colosseum management will decide the underground areas are unsafe. In this case, we will refund 18€ back to each person.
Q: Is it always dark during the tour?
A: Sunset in Rome varies from season to season, but in summer it's later. This means it might not always be dark out during your Colosseum night tour. Your best bet is to check out a sunset calendar.
Q: How much walking does this tour involve?
A: Since this is a two hour walking tour that visits archaeological sites, you'll walk a fair amount over uneven terrain. Remember to wear comfortable shoes. If you're not sure about your mobility, we suggest you take a private Colosseum tour.
Q: Why can't I book a ticket for a child who is 6 years old or younger?
A: For safety reasons, children 6 and under are not allowed on the Colosseum at Night tour.
Q: Is the Colosseum illuminated for the entire duration of the tour?
A: For safety reasons, the Colosseum's lights must be on for the majority of your tour. However, it's possible that the Colosseum will turn off the floodlights during a portion of your tour to show a video.
See more frequently asked questions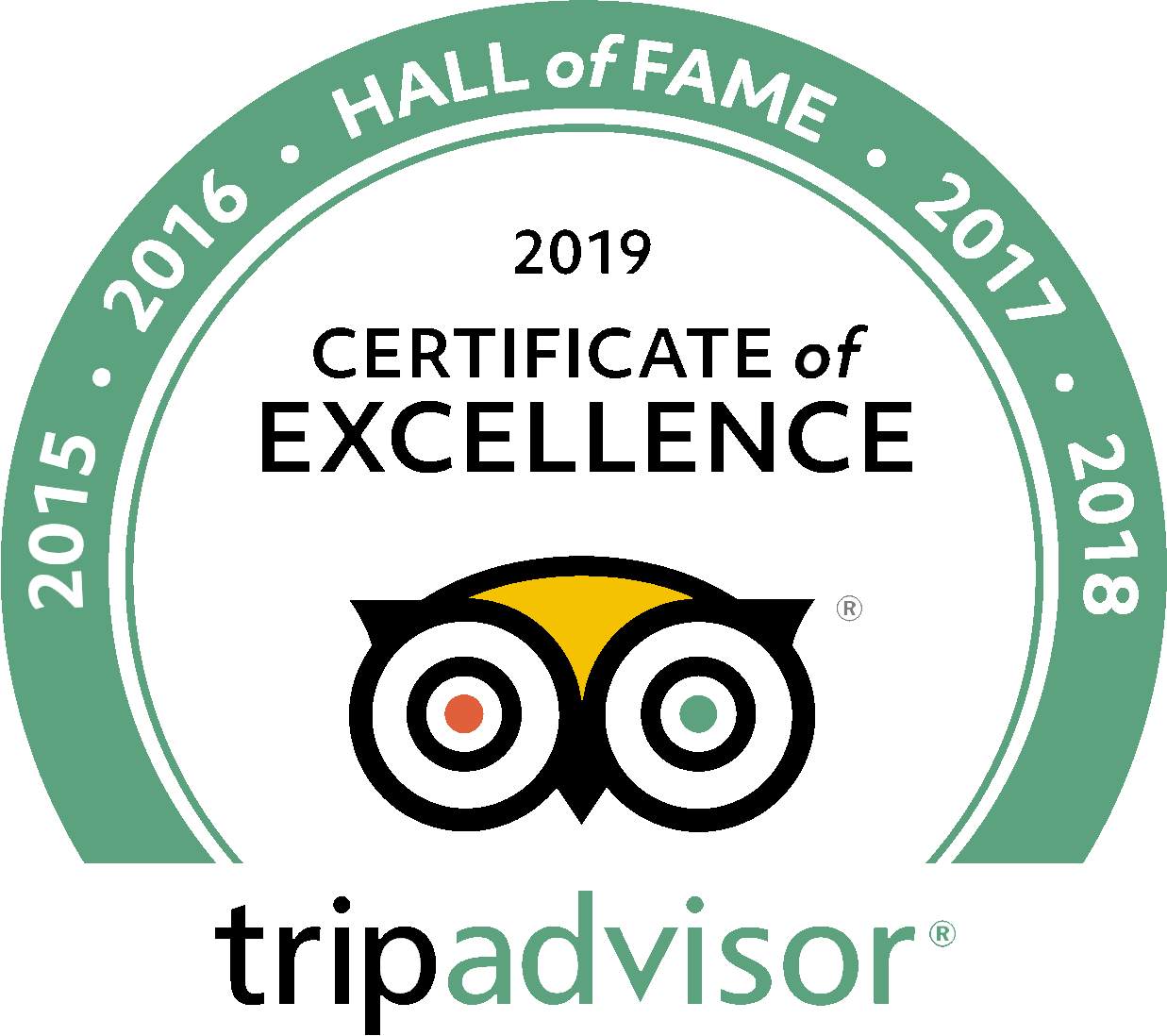 See what people are saying
50 total reviews
Leave a review
StarStraf
Cooler and quiet
Was amazing to be able to see without the crowds, and in the cool of the evening - good walking tour before we get to the Colosseum with lots of information - This is one of the few ways to be able to see the underground - everyone enjoyed this tour.
yippopotamus
night tour - very good experience with a passionate guide
We did the VIP Colosseum at Night Tour with Underground and Arena Floor. This is a guided group tour after the crowds of tourists had left the Colosseum. We booked this tour because we wanted to avoid the crowds, and also having a guide makes a lot of difference to your enjoyment of a visit to a place like this. It was extremely well organised, members of the group were given a headphones so we could hear the guide's live commentary. The guide was enthusiastic and passionate, and seemed very knowledgeable. I loved that it was a live commentary rather than a recorded one. The guide, Raff (I think), was extremely passionate and engaging. It was worthwhile paying the extra to get a tour when there was hardly anyone else in the Colosseum. In early May, it was very cold. It would pay to check out the weather forecast and dress accordingly. We did, others did not. It's a good comprehensive walk, so don't forget to wear comfortable shoes. And of course don't forget your camera. Finally, if you're funny about putting someone else's headphones on, you could probably bring your own set to plug into their transmitter. This was a 2 to 3 hour walk starting after 7pm. We should have eaten beforehand, as it was nearly midnight before we had dinner. This was a great experience, and we would highly recommend it.
LoverofLewes
VIP night colosseum is the way to go
Our first trip to Rome and we picked a fantastic colosseum tour. We loved that the tour started with daylight and ended with a wonderful sunset and early evening. Plus the night time view of the colosseum gave us some fabulous memorable pictures! There were 2 guides for this tour, one fantastic, one not so great. Our first guide was a historical archeologist. He walked us around the "typewriter" (tomb of unknown) and around to the forum. He was very informative, punny, and captivating - this guy was great! Saw 4 levels of history then outside of Rome's mayors office, the ruins of the Roman Forum and up to the Colosseum. The second guide took over for the interior of the colosseum. She was very difficult to understand with her strong accent, appeared to give our group a prepared speech, and she droned on & on without much enthusiasm. Most of our group stopped listening to her and just followed along enjoying the beauty, reading information on our own. Overall this tour was still worthwhile and we were happy we did it.