Use code SAVE5 when you buy 2 or more tours to save 5%
Free 24hr cancellation on small group tours!
Learn More
Colosseum Arena Floor with Local Trastevere Food Tour Combo
Skip the line to access the Colosseum Arena Floor and enjoy delicious local Roman cuisine
A combination of two of our most popular tours, this experience is a full day of history and delicious food. First you will tour the skip the line onto Colosseum Arena Floor and then in the evening you will eat and drink like a true Roman.
Tour Details
Colosseum Arena Floor
Roman Forum
Senate House
Arch of Constantine
Piazza Farnese
Pizza Bianca
Rome Street Food
Trastevere
Full-Course Roman Pasta Dinner
Limoncello
Gelato
Important: If you are booking more than a month in advance the time of the Colosseum portion of this tour could change. A common industry challenge for tour operators, entrance times can change by up to a few hours. Should there be a time change we will inform you as soon as we are notified. If necessary, The Roman Guy will call the number you've provided or email and inform you about any changes.
An amazing way to spend a day in Rome. This combo tour will span over two millenia from the ancient city center to one of the hippest neighborhoods of modern Rome. On the first portion of the tour step out onto the reconstructed Colosseum Arena Floor where you can feel like a gladiator and get a panoramic view of the historic stadium. Then continue the ancient journey through the Roman Forum, the ruins of the Roman Empire which include the Senate House and Roman temples. This tour includes access to the Arena Floor, but does not include access to the Colosseum underground or upper levels. After the first half of the tour you will have an incredible evening on our Local Rome Food Tour in Trastevere, consisting of stops for authentic Roman pizza, cheeses, pastas, gelato and plenty of wine.
A local English-speaking professional guide
Skip the line Colosseum tickets
Guided Tour of the Roman Forum
A maximum group size of 15
4 carefully selected stops with multiple tastings including wine
Sit-down dinner at a local Roman restaurant
Colosseum Arena Floor
Entering through the "Gate of Death" you will enter the Colosseum onto the reconstructed Arena Floor. Not accessible to the public, here you will feel like a VIP avoiding the long lines and crowds. You will also feel like a gladiator standing in the same spot that the great fighters battled to the death. After the Arena Floor we will also visit the first and second tiers where the richest Romans sat in the stadium which held 60,000.
Guided Roman Forum Tour
Ancient Rome was a bustling marketplace with temples, shops and political entities. The Roman Forum had many similarities with downtowns today. Your guide will explain how these ruins used to stand as the center of the western world. After experiencing gladiator life, you will be ready for some amazing food and wine on the Local Rome Food Tour in Trastevere.
Roman Bakery and Pizza
For centuries Romans have been baking in wood fired ovens creating incredible breads and pizzas. The most common pizza in Rome, pizza bianca is served without cheese or sauce. A cousin of foccacia, these olive oil flatbreads are enjoyed for breakfast, lunch and dinner. After your visit to a Roman forno you will have a new appreciation and definition of pizza.
Roman Street Food
A perfect example of "cibo del popolo" here you will try some of Rome's great street food. Simple and delicious, the fried fish at Dar Filettaro is a representation of its neighborhood and the culinary tradition of the city.
An Authentic Roman Restaurant
Romans are very proud of their food and especially proud of their pasta. Here you will join us for a sit down dinner including a selection of traditional Roman pastas. Paired with fine Italian wines, after dinner you will cleanse your palate with limoncello.
The Best Organic Gelato in Trastevere
Dinner in Rome is not complete without a cup of delicious gelato. With flavors like pistachio, chocolate, straciatella and even mango there is a perfect gelato for everyone.
There is plenty of food to fill up even the above average eater on this tour. If you have food allergies or dietary restrictions, it's important we know so we can do our best to accommodate them. Please email us immediately after you book and we will make notes so your guide knows. If you'd like to be certain before booking or have any questions, email us at [email protected].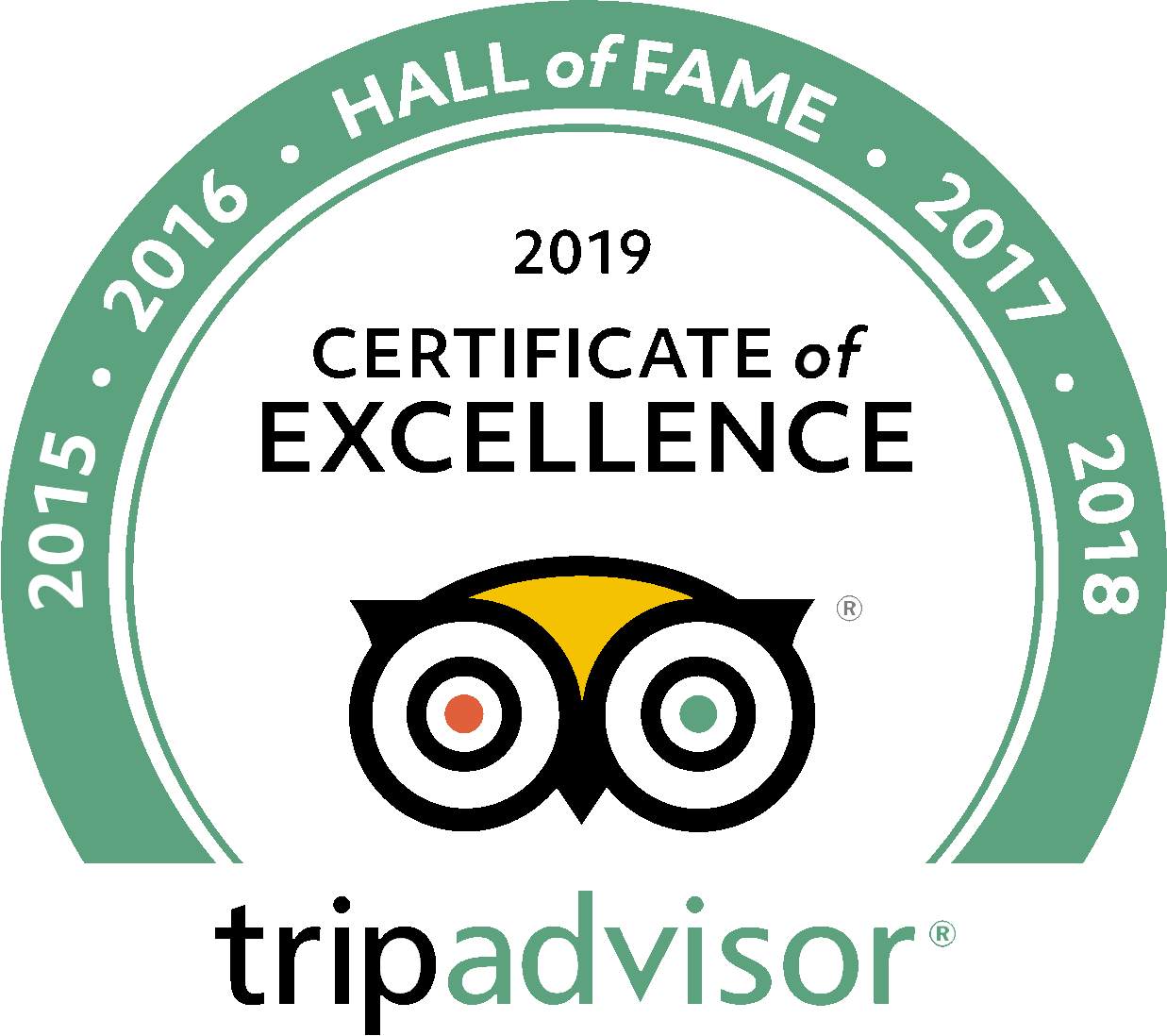 See what people are saying
1 total reviews
Leave a review
Average customer rating
5.00 / 5 based on 1 total reviews
Great combo!
I was going to book both of these tours anyway so I'm happy I got that extra discount. I'm not going to Rome until June but the customer service has been great. So excited to go to Italy!
Frequently Asked Questions
Where to meet?
Green Souvenir Kiosk in front of the Colosseo metro stop - located just outside the lower level. A representative will be there holding a sign with our company name on it.
What to bring?
Archaeological sites are normally paved with rocky terrain so wear comfortable sneakers. Bring sunscreen and a water bottle for hot summer months. During the food tour, you'll also be on your feet walking between tasting stops.
Q: Does my tour still run if it rains?
A: The Roman Guy runs guided tours rain or shine. In cases of heavy rainfall, the Colosseum management may close the Arena Floor at the last minute for safety. We do our best to make alternate Arena Floor arrangements, but we cannot guarantee a substitute date. If your group is subject to closures by the Colosseum and does not get access to the Arena Floor, we still continue on a 2.5-hour tour of the Colosseum and Roman Forum. There is no refund given if the arena is closed for this tour.
Q: What if I'm not sure about my mobility?
A: If you have any doubts about your mobility, we strongly suggest you take a Private Colosseum Tour.
Q: What if the Arena Floor is Closed?
A: Sometimes the Colosseum closes down access to restricted areas with very little notice. This could be due to rain or some sort of repair going on. In this case, we will visit other areas and the tour will run with the same duration. Sorry, but we do not offer a refund if the Arena Floor is closed.
Q: First things first, how much wine do we actually get?
A: We promise at least 3 glasses, but in many places, it is served by the carafe which is the typical family style way in Rome. In this case, you can probably drink more, but don't overdo it!
Q: What if I have food allergies, intolerances or other requirements?
A: Please contact us in advance so we can do our best to accommodate your needs. We will work with our collaborators to provide you an alternative when possible.
Q: Do the tasting stops on this tour ever change?
A: Stops and tastings on this tour are subject to change due to seasonal/holiday venue closures. As the places we frequent on this Rome Food Tour are local institutions and family-run businesses, they can close at any time with very little to no notice. In this situation, your guide will take you to another nearby eatery.
See more frequently asked questions