Use code SAVE5 when you buy 2 or more tours to save 5%
Free 24hr cancellation on small group tours!
Learn More
Delicious Florence Food Tour with Local Wine & Florentine Steak
Enjoy authentic eateries led by a local guide
In a new city, it can be difficult trying to find authentic dinner spots. On this evening food tour, we take that burden off your plate. Experience Florence's best cuisine with a local guide.
Tour Details
Piazza della Signoria
Traditional Tuscan Food
Cross Ponte Vecchio
Italian Enoteca
Wine & Truffles!
Renaissance Building
Spaghetti alla Carrettiera
Florentine Steak Tasting
Tuscan Dessert
Who makes the best steak in Italy? Are fresh truffles and olive oil really that good? How do I avoid tourist traps? Join this wonderful tour for the answers to these questions, an absolutely amazing evening and some incredible food. When traveling in Italy and especially to Florence, there are so many delicacies to try and enjoy. We're here to show you the best of the food scene. This 3 hour tour in Florence includes:
- Four tasting stops and plenty of Tuscan vino
- A sit-down traditonal dinner with Pasta and Florentine steak
- A friendly and local English-speaking foodie guide
- A maximum group size of 14 people
Piazza Della Signoria
Begin your foodie adventure in Piazza della Signoria, one of the best piazzas in Florence. Widely known as an outdoor art gallery, Piazza della Signoria is home to many sculptures and art vendors. Here, you will be able to spot Palazzo Vecchio, a beautiful palace dating back to the time of the Medici family. You can also spot a copy of Michelangelo's David here. Your guide will introduce you to the Florence foodie scene, and off you go.
Traditional Florentine Food and Wine
On your first stop, visit Via dei Neri, a Florentine street known specifically for its food. The street is lined with dozens of panino shops, all with freshly cured meats and delicious cheeses. During lunch time, this street is filled with hungry travelers and Florentines waiting for a good meal. Stop at a local shop for aperitivo, meaning a quick bite before dinner time. Taste some ribollita, bruschetta and local samples of meats and cheeses. Wash it all down with some delicious vino.
Ponte Vecchio Bridge
Walk toward the Arno River and see Florence's most famous and colorful bridge. The Ponte Vecchio centuries ago used to be the hot spot for fishmongers, butchers and the like to barter and sell their goods. Now, you'll find the bridge lined mainly with jewelers. Cross over the bridge to access to Oltrarno area, a neighborhood more populated with locals than tourists.
Tuscan Wine Tasting and Truffle Pairings
A trip to Tuscany is not complete without some fine wine. At a centuries old wine shop, taste delicious wine pairings of olive oils, truffles and cheeses. And if you like what you're tasting, feel free to buy a bottle to share with your family and friends at home. The owners of this Enoteca make the oils, truffle products and wines. It's an amazing truly authentic experience.
Pasta and Florentine Steak
Now, the main event. Sit down to a delicious dinner that will top off your entire Florence food tour experience. In a serene trattoria, enjoy a mouth-watering dinner starting out with your primi piatti, a plate of spaghetti alla carrettiera. Then, enjoy a savory plate of Bistecca alla Fiorentina, a juicy and tender cut of beef some call the best steak in the world. It's served rather rare, but not to worry, it's delicious.
The best Tuscan dessert
After dinner we will make our last stop for Cantucci and Vin Santo. These amazing cookies are dipped in Vin Santo or "holy wine" for the most traditional dessert in Florence. In Italy, biscotti are almost always dipped. Though often into coffee, the practice of dipping the cookie into the delicious dessert wine similar to Port is just wonderful. From here, your guide will give you some wonderful recommendations for the rest of your time in Florence and say Ciao!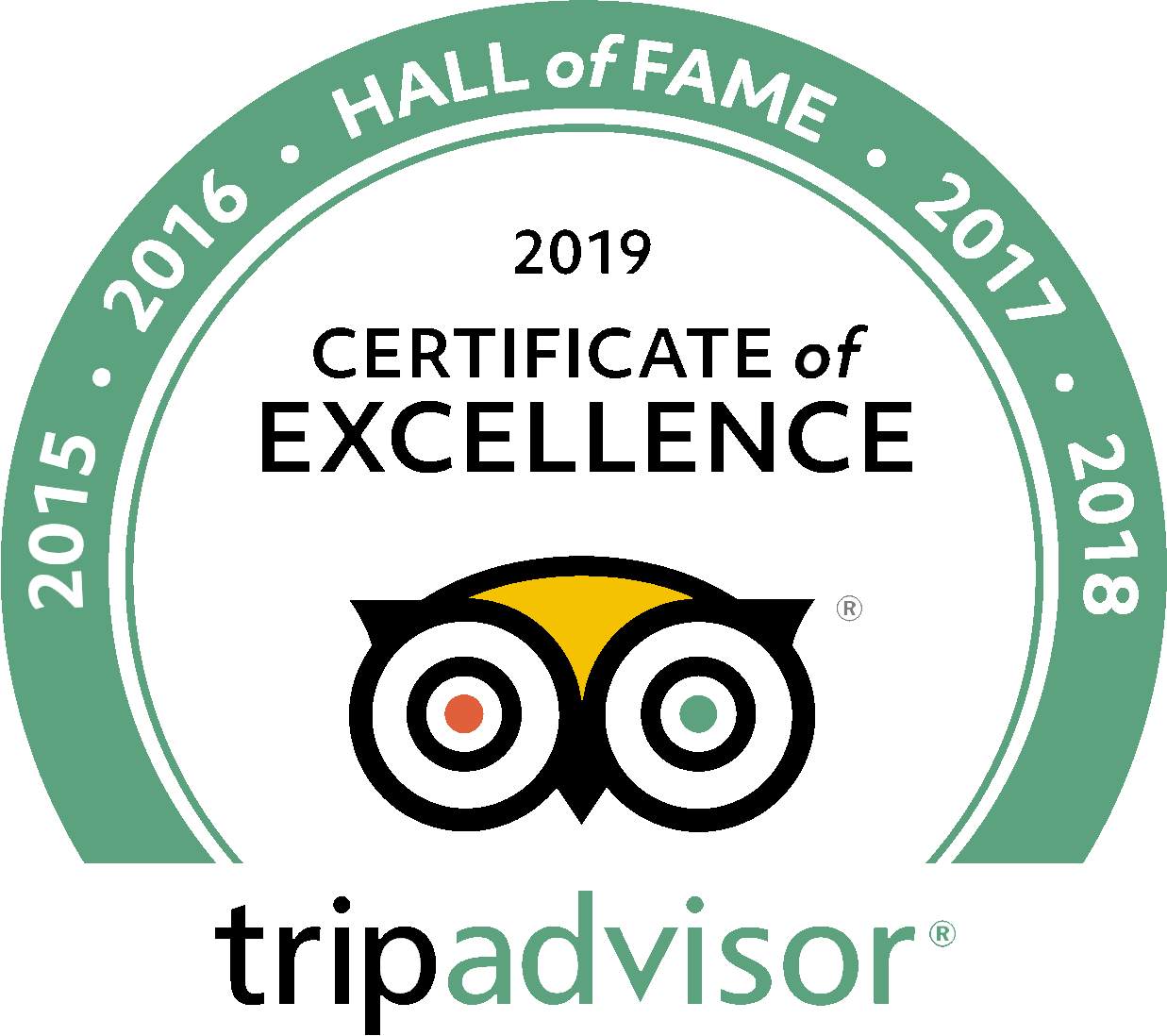 See what people are saying
40 total reviews
Leave a review
Average customer rating
5.00 / 5 based on 40 total reviews
Food tour
Worth every penny, wonderful experience and terrific guide would do it everyday if I could
Reviewed by
Carolyn Kenney
Fun time
While it wasn't exactly the trip we signed up for (foods changed, no gelato or tripe), it was still an enjoyable evening. We liked meeting other travelers from around the world and exchanging stories of our travels. Our guide was polite and fun too!
Fabulous start to our Florence vacation
On our first evening in Florence we took this Tour with guide Rubina. Our group of 2 couples were the only ones on the tour and she did a wonderful job of showing us around.....giving great background and history as we walked. The tastings were all yummy, our friends made a Chanti purchase and had it shipped back to the States. The dinner of Florentine steak and pasta was to die for! Probably one of the best pasta dishes we had on our Italy trip. And as a bonus....she gave us great ideas for a day in the Chianti region! We would recommend this tour to friends and family! Loved the small group and relaxed pace!
Frequently Asked Questions
Where to meet?
Piazza della Signoria - in the center of the square, near the Equestrian statue of Cosimo I (a man on a horse). A representative will be there holding a sign with our company name on it.
What to bring?
This is a leisurely walking tour, so make sure you wear comfortable shoes. Come hungry!
Q: Is Florentine steak always served?
A: If only three (or less) people end up on your tour, we might end up serving tagliata instead of Florentina steak. Tagliata is a juice & thick cut of beef that is grilled, then carved. Simple and delicious.
Q: First things first, how much wine do we actually get?
A: We promise at least 3 glasses, but in many places, it is served by the carafe which is the typical family style way in Rome. In this case, you can probably drink more, but don't overdo it!
Q: What if I have food allergies, intolerances or other requirements?
A: Please contact us in advance so we can do our best to accommodate your needs.
Q: Can I bring my kids and do I have to pay for them?
A: If your child is under 6 years of age and will not be eating during the tour, you do not need to pay for them. If they will be eating please pay. the youth seat.
Q: Do the tasting stops on this tour ever change?
A: Stops and tastings on this tour are subject to change due to seasonal/holiday venue closures. As the places we frequent on this Rome Food Tour are local institutions and family-run businesses, they can close at any time with very little to no notice. In this situation, your guide will take you to another nearby eatery. If you have any doubts about your mobility, we recommend you take a Wine Day in the Chianti Hills from Florence or aPrivate Florence Walking Tour.
See more frequently asked questions