Use code SAVE5 when you buy 3 or more tours to save 5%
Free cancellation up to 24 hours before your tour.
Valid for all group tours.
Learn More
Gaudí Walking Tour with Park Güell
Visit Park Güell, Casa Battló and Casa Milà on this guided tour
Discover the Casa Battló, Casa Milà and Park Güell with a local English-speaking expert guide. Skip the lines at these incredible local art experiences with your small group size to get the best experience possible.
Itinerary
What you will see on this tour
Casa Battló
Inside of the Gaudi House
Gaudi's Genius
View from the Top
Casa Milà
Private Transportation
Parc Guell
Symbol of Barcelona
View of Barcelona
Private Transportation
As you arrive in Barcelona and begin to admire its architecture, there is one name that keeps coming up - the name of Antoni Gaudí. Join us on a tour that will help you enter the mind of a genius while exploring some of his most iconic works. It doesn't take much to become enchanted by the fantastic world of Gaudí, and with the help of our local English-speaking guide, you will be in love with Barcelona forever! This 3-hour tour includes:
- Skip the line tickets to Casa Battló and Parc Guell
- Professional English-speaking guide
- Small groups of up to 18 people
- Shared transportation by air-conditioned bus
Casa Battló
Skip the line at Casa Battló with your expert guide, who will lead you into discovering the brilliant and artistic mind of Antoni Gaudí. As you enter the house-turned-museum, your guide will explain the life of Gaudí and how he developed his unique art style. As you continue through the house, you'll begin to understand why many refer to it as the "House of Bones," as you'll discover tons of uneven lines and a skeletal form within Gaudís work. As you move through the house, your passionate guide will lead you and your group through years of history, discussing the house's different functionalities throughout time. From housing the wealthy Battló family, to serving as an insurance company's office space and now a beacon of Catalan art history, Casa Battló's detail and stories will leave you wanting to explore more of Gaudí's legendary works. Before you move to the next Gaudí site, you will climb to the roof of Casa Battló, often called the "back of a Dragon" because of its curvy foundation and colorful tiles.
Casa Milà
We will continue our exploration following the high-end Passeig de Gracia road in search for more Gaudi inspiration. You will soon learn how the great artist inspired a whole series of names who have created the Barcelona of today. Our next stop will be another Gaudi residence - Casa Milà. Before you even arrive at this next Gaudí masterpiece, you may be able to pinpoint the building you're about to visit, based on its architectural similarity to Casa Battló. This time from the outside, we will admire its facade and discuss the evolution of Gaudí's work, as this is one of the last private residences that Gaudí designed. Learn why this house is referred to as La Pedrera ("Stone quarry") by the locals.
Parc Guell
Once our exploration of the city center is over, we will hop in a luxury climate-controlled coach and head to our next destination, away from the hustle and bustle of the city. Our next stop is Parc Guell, envisioned by Gaudi as a luxury residential area outside of the Barcelona city center. You will learn all about Gaudi's colossal ideas for this complex, and why they actually never fully came to fruition. Nowadays, Parc Guell is the most popular park in Barcelona, and a fantastic place to see the city from above. Before your tour is over, there will be time for a scenic photo of the city from the trencadís-adorned balconies of the park, rising above its iconic Dragon Stairway.
Back to Center of Barcelona
After your visit to the Parc Guell, we will arrange a coach trip back to the center of Barcelona. You will have the option of staying longer and exploring Parc Guell on your own. However, you are welcome to join us on a ride back ,which will drop you off near another Gaudi masterpiece - Sagrada Familia. If you're looking for an in-depth tour of Sagrada Familia during your Barcelona stay, check out our Skip the Line Barcelona Sagrada Familia Tour.
Frequently Asked Questions
Where to meet?
Near Casa Battló - more details upon booking. A representative will be there holding a sign with our company name on it.
What to bring?
This is a three hour walking tour, so wear comfortable shoes.
Q: WHAT IS INCLUDED IN THE PRICE?
A: Price includes admission and skip the line entrance to Casa Batllo and Parc Guell, round trip coach transportation to Parc Guell and back to Barcelona center, driver and an English-speaking expert guide.
Q: IS THIS A PRIVATE TOUR?
A: No, This is a small group tour with a maximum group size of 18 people.
Q: IS ENTRANCE INTO OTHER GAUDI HOUSES INCLUDED?
A: No, we walk by and stop in front of Casa Mila and your guide will offer explanation of this house. Same goes for Gaudi's house inside the Parc Guell.
Q: WILL THE TOUR STILL RUN IF IT RAINS?
A: Absolutely, yes! We run our tours rain or shine.
See more frequently asked questions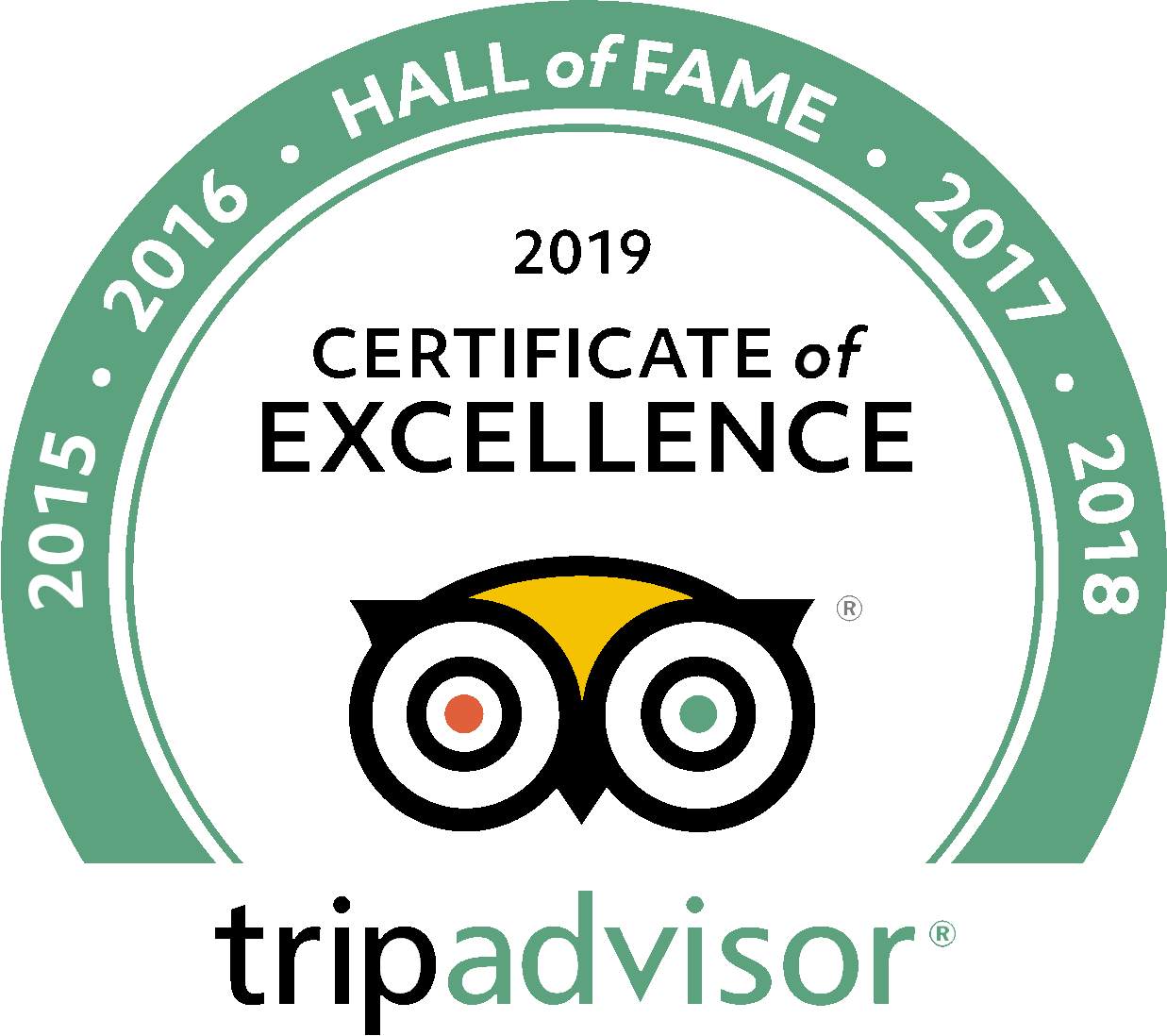 See what people are saying
10 total reviews
Leave a review
Gina P
Gaudi Tour
My family had some time in Barcelona and this was a great way to spend it! We especially loved Casa Battlo, it was very good and so was Park Guell. Having a guide was so helpful and really helped us understand the history and architecture.
Viv
Great guided tour of Barcelona
Gaudi's architecture i amazing! I didn't know about Barcelona's architecture before this but it is so cool and the history is fantastic, a guide is necessary to really appreciate it.
Lou
Super fun!
I don't normally do tours but this time I decided to do something different...I am glad I did! Guide was fun, my group was fun as well and I got to see everything I wanted! GRAZIEEEEEE