Use code SAVE5 when you buy 2 or more tours to save 5%
Free 24hr cancellation on small group tours!
Learn More
Montserrat Tour from Barcelona with Monastery
Enjoy our best day trip from Barcelona
Enjoy a day away from Barcelona on this trip to a magical place nestled on a mountain top above the clouds. Experience Montserrat where myth comes to life before visiting an amazing winery in the hills for lunch and wine tasting.
Tour Details
Round-Trip Transportation
Montserrat Mountain
Monastery of Our Lady of Montserrat
Black Madonna of Montserrat
Nature intact
Hike to the top
View from above
Montserrat Market
Local Produce
Back to Barcelona
We will depart from Barcelona, leaving the traffic behind us. What awaits us is a place of mystery and magic above the clouds, with stunning scenery and nature. The name Montserrat means "serrated mountain," which explains the particular shape of the rock formation providing the many peaks and vantage points with that stunning views we will witness. Most famously, the mountain is home to the monastery dedicated to Our Lady of Montserrat, the favorite saint of the region. This half-day tour includes:
- Spare time to explore Montserrat
- Lunch and Wine Tasting at Local Winery included
- Montserrat National Park and Sanctuary visit
- Professional English-speaking guide
- Shared transportation by air-conditioned bus
Scenic Ride
While you're enjoying the comfortable ride, your guide will start telling the story of this magical place in the clouds ahead of you. Montserrat has been considered a place of high spiritual importance by the locals for many centuries. As you hear more about it, we will be heading higher above and further away from Barcelona and the sea, providing you with a stunning view from the window of your bus. Before you know it, we will arrive at our destination.
Place Above the clouds
As soon as you arrive, you will feel the magic in the air surrounding this wonderful spot. Your guide will walk over with you to the monastery, explaining the history of the shrine. Your guide will also tell you where to go for a hike, where to find the best views and which local products to look for at the market.
Sanctuary of our Lady of Montserrat
Your first stop will be a visit to the 11th-century monastery dedicated to Our Lady of Montserrat, the patron saint of Catalonia. The monastery features a statue of the Virgin Mary which, according to legend, surfaced nearby during the 9th century. Some accounts claim that the statue may even be older. The locals refer to it as the Moreneta or the "little dark one."
Hike to the top
After your visit to the Sanctuary of Our Lady of Montserrat, you'll have an hour of free time to explore the area before reuniting with the group and your guide and returning to Barcelona. We recommend hiking over to Creus de Sant Miquel for a fantastic view of the monastery and the surrounding area. If you're not much into hiking but wish to enjoy the spectacular views, you can board a funicular that will bring you to the top of Sant Joan Hill overlooking Montserrat for only a couple of euros.
Local Market
Montserrat is home to a splendid market that sells delicious local produce every day, so make sure to explore this local gem after your hike! Your guide will let you know what the typical delicacies of the area are. You will have the chance to purchase local cheeses, cured meats, pastries and more. Enjoy it there or bring some home with you!
Scenic Lunch and Wine Tasting
After departing Montserrat, we will then stop at an amazing winery for an unbelievable experience. You will taste excellent local wines and have a traditional Catalonian tapas lunch. Enjoy the delicious food and drink at this stunning property that has been making authentic wines for centuries. On the way back to Barcelona you will have another chance to witness the stunning scenery as we descend from the mountain down towards the city.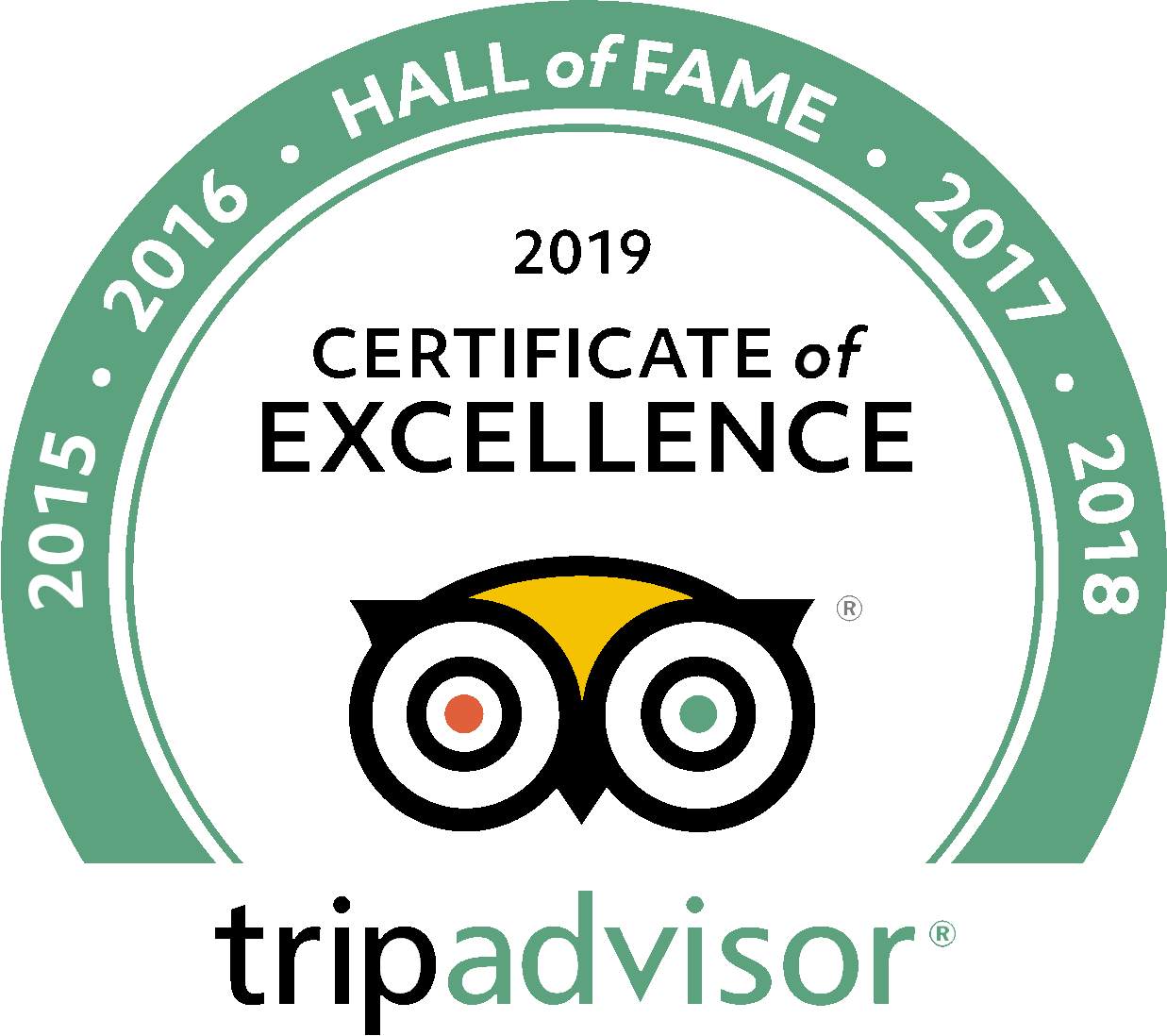 See what people are saying
20 total reviews
Leave a review
Average customer rating
4.90 / 5 based on 20 total reviews
Gorgeous views
Wow! This was a really unique experience. I'm not sure I would have found it anywhere else.
Outstanding views
I had absolutely no idea about this place before I found the tour, and I'm so glad I did. Really unique experience.
Absolutely Stunning!
I don't think I've ever been somewhere so beautiful. Tucked onto this crazy mountain it was very serene. A very easy and very worth it day trip from Barcelona
Frequently Asked Questions
Where to meet?
Near Placa Espanya - In the city center. A representative will be there holding a sign with our company name on it.
What to bring?
Bottle of water and sunscreen. The trip does not include food but you will have a chance to purchase food at the site and there will be spare time for you to have a snack. Outside of the summer months, it can be fairly cold at the top of the mountain. For this we definitely recommending bringing a light jacket.
Q: WHAT IS INCLUDED IN THE PRICE?
A: Price includes full day transportation, pick up and drop off in Barcelona center, driver and tour leader for the day.
Q: IS THIS A PRIVATE TOUR?
A: No, This is a small group tour with a maximum group size of 16 people.
Q: IS A GUIDED TOUR OF MONTSERRAT INCLUDED?
A: No, but the guide who will be with you on the way over will explain many things about the area during the drive. Once you arrive at the site, the guide will still explain where to go and what to do, and will also walk you to the monastery. After, you will have free time to explore the beautiful area independently.
Q: IS LUNCH INCLUDED?
A: Lunch is not included in the price of the tour.
Q: WILL THE TOUR STILL RUN IF IT RAINS?
A: Absolutely, yes! We run our tours rain or shine.
See more frequently asked questions
You may also like
Skip the Line
$132.97 as low as $122.33
4.922 reviews
Skip the Line
$83.09 as low as $70.63
4.925 reviews