Use code SAVE5 when you buy 2 or more tours to save 5%
Free 24hr cancellation on small group tours!
Learn More
Rome in a Half Day with Electric Bikes
The Best Rome E-Bike Tour
Cruise through The Eternal City by the power of an electric bike. See the city's main sites by bike without even having to tire yourself out by peddling.
Tour Details
Via Dei Fori Imperiali
Colosseum View
Circus Maximus
Aventine Hill Rose Garden
Capitoline Hill
Trevi Fountain
The Spanish Steps
Pantheon
Piazza Navona
Piazza Farnese
Trastevere
Piazza di Santa Maria in Trastevere
Tiber Island & Jewish Ghetto
Teatro Marcello
Take a serene yet adventurous electric bike tour led by a passionate local guide. Rome's a large city, so walking around the whole area can be overwhelming, especially in the summer heat. This e-bike tour takes the tension off your feet and allows you to see Rome in a day with the ease of not even having to peddle your bike. This four-hour long tour includes:
- See ancient Rome ruins including the Colosseum, Circus Maximus and Pantheon (from outside)
- Travel through the intriguing hidden passageways of Rome's city center
- E-bikes allow you to see most of the city in a stress-free and effortless way
- A local, English-speaking guide
E-bikes do not come in youth or child sizes as they are motorized. Anyone riding the bikes must be 5' 2" (160cm) minimum.
Enjoy Panoramic Views of Rome
Depart from Rome's city center up to Palatine Hill, where you'll get one of the best views of the Roman Forum. On the way, check out a couple of beautiful gardens and make your way to the Aventine Keyhole. After checking out the picturesque views, ride over to Circus Maximus, the first ever built ancient stadium.
Climb Rome's Capitoline Hill
After passing the Greek Ghetto, follow your guide to Capitoline Hill. In this beautiful piazza, you will be able to look out over the edge, out to the beautiful Roman scenery below. Capitoline Hill, or Campidoglio, as locals call it, is one of the seven hills upon which the city of Rome was built. Don't sorry, you won't have to climb all seven of Rome's hills on this tour. Luckily though, for the hills you do ascend, your e-bike is there to swiftly bring you up with just the press of a button.
A View of Rome's Colosseum
The next stop on this comprehensive Rome bike tour is one of Rome's most popular attractions. Two thousand years ago, Rome's toughest gladiators fought their bloodiest battles inside of the Roman Colosseum, where thousands of screaming spectators watched the intensity unfold. Uncover some of the most fascinating stories about ancient Rome's most popular spectator sport, and even how the Colosseum brought together every socioeconomic class in ancient Rome.
Looking to go inside of the Colosseum? Make sure to check out our selection of Colosseum tours. From the Colosseum underground to the top levels, and everything in between (literally), we offer some of the best Colosseum tours in Rome.
Trajan's Column, Trevi Fountain, Spanish Steps
Continue following behind your fearless leader toward Piazza Venezia. As your glide closer, you'll start to notice a giant column entering your line of vision. During his time as Emperor, Trajan decided to build a massive column to celebrate his victory over the ancient Dacians. After your guide explains the detailed inscriptions of Trajan's Column, pedal (or not!) over to the world's most iconic fountain.
The Trevi Fountain's sculpture depicts Oceanus on a chariot being pulled by two horses. As you walk past, you'll notice crowds of people tossing coins into the Trevi Fountain. As legend has it, tossing a coin into the Trevi Fountain ensures good luck and a guaranteed return to the Eternal City. Just a short ride away, you'll enter one of Rome's most posh neighborhoods. Youre= guide will point out the Spanish Steps, which lead to the Trinità dei Monti church. At the base of the steps, you'll find another one of Rome's beautiful fountains, Fontana della Barcaccia, or "Fountain of the Longboat. You don't need to climb all 174 steps to experience the splendor of this popular Roman landmark. After enough time to admire this beautiful site, hop back on your e-bike.
Tour Rome's Architectural Marvel - The Pantheon
Continue on Rome's cobblestone path as your guide leads the way to Rome's most well-preserved Ancient building. Now considered a church, the Pantheon is a former temple home to some of Rome's most precious artwork. The structure's rectangular vestibule links to a wholesome rotunda, drawing great inspiration from Greek architecture. Learn about the origins of Hadrian's temple and the uncertainty behind its exact age.
Cruise Through Trastevere
Cross over one of Rome's most famous bridges, the Ponte Sisto, named after the same Pope that the Sistine Chapel is named for. You'll find yourself in the neighborhood of Trastevere, home to a dynamic foodie and shopping scene. You'll find thousands of bars and restaurants here, as well as tons of beautiful hidden streets. If you become entranced by the intriguing aromas of the nearby cuisine, consider checking out our local food tour in Trastevere, where you taste the local goods for yourself.
Cross Tiber Island into Jewish Quarter
After exploring Trastevere, cross the river once again onto Tiber Island. You'll cross over the oldest bridge in Rome to appropriately discover one of the oldest parts of Rome. After exploring this tiny island, cross over to Rome's Jewish Quarter. Learn about the history of the Roman Jewish Ghetto, an area that still holds ties to Rome's modern Jewish community. Just a short ride away, you'll see an ancient structure that looks a lot like the Colosseum. Explore Teatro Marcello and discover the fascinating history behind this ancient open-air-theater.
At this point, it's time to say arrivederci to your group and guide. Your guide will be more than happy to recommend other things to do in Rome, nearby restaurants or even how to get back to your hotel.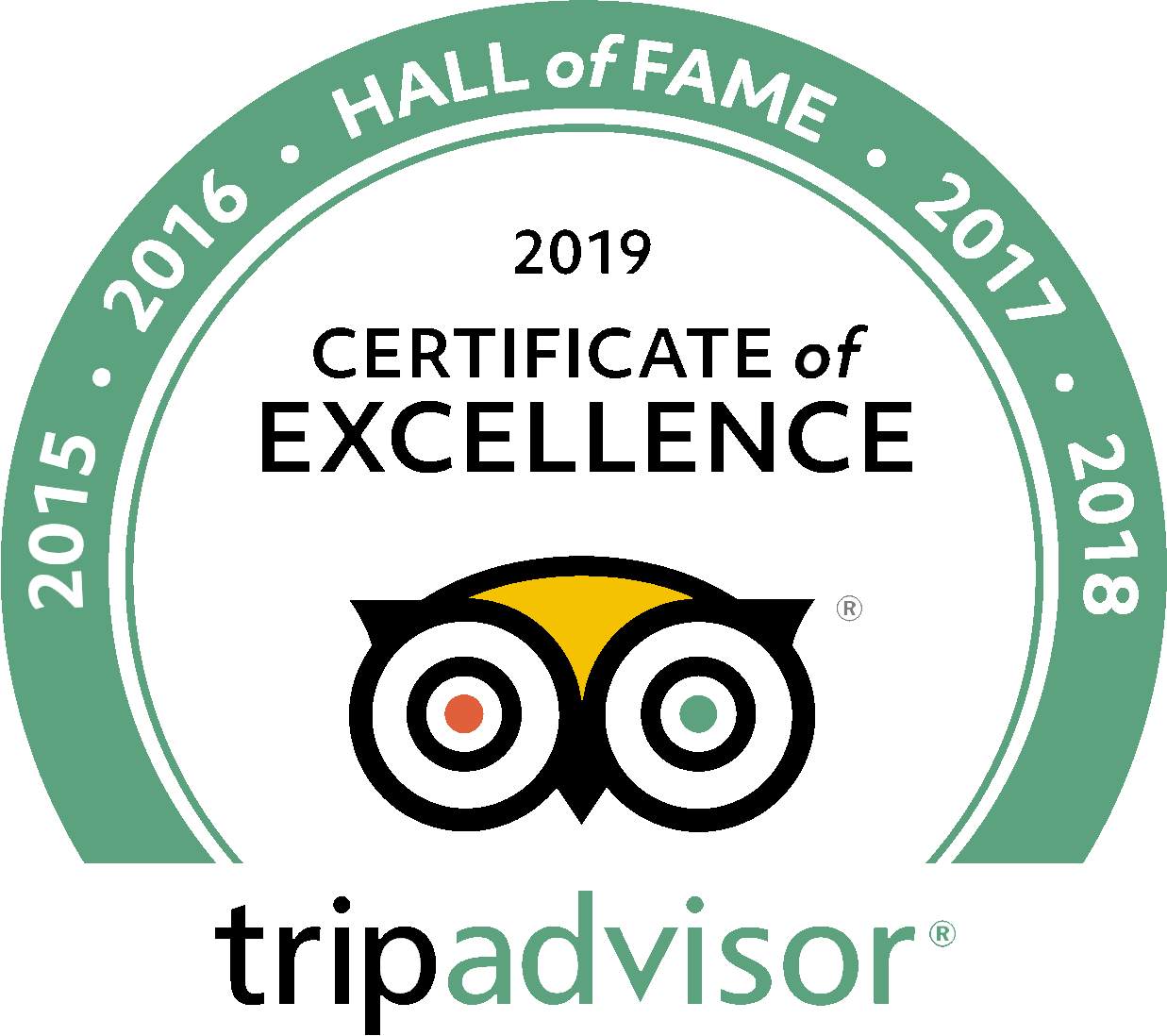 See what people are saying
46 total reviews
Leave a review
Average customer rating
4.96 / 5 based on 46 total reviews
Amazing Adventure
Our guide was so knowledgable and interesting. Loved this tour, and biking with an e-bike is so easy.
Reviewed by
Russell Zaccaro
Effortless way to tour!
My husband and I absolutely loved the eBike tour of Rome with Monica as our guide. I am over 60 and not an avid cyclist like my husband so this was the 'no sweat' way to see the sites! The bikes were easy to operate and moving through the streets and tourists was not a problem. We learned so much from Monica's fun facts and knowledge. Each stop was spectacular and we truly saw almost all of the sites on my list. We highly recommend the Electric Bike tour! I hope to get one for Christmas now!!
Reviewed by
Donna A Carpenter
Tiring, but awesome!
Loretta was awesome and most informative. Saw all the sites we wanted. She was fantastic, funny, entertaining and a delight to have for a guide.
Frequently Asked Questions
Where to meet?
Via Dei Cerchi, 59 (Circus Maximus). A representative will wait for you in front of the bike shop, holding a sign with our company name on it.
What to bring?
We will be outside the entire time, so make sure to bring a bottle of water and sunscreen in summer.
Q: How old do you have to be to join this tour?
A: 12 years old or older.
Q: How tall do you have to be to join this tour?
A: E-bikes do not come in youth or child sizes as they are motorized. Anyone riding the bikes must be 5' 2" (160cm) minimum. If your kids are tall enough and want to join, please buy an adult ticket.
Q: Is there a max weight limit for the e-bikes?
A: We do not recommend this e-bike tour for those above 250 lbs or have poor balance. The tour stays mostly on side streets with low traffic. However, we designed the experience for people who feel very comfortable on a bike.
Q: Do we go inside the Pantheon?
A: We recommend you go inside if there isn't a long wait. If the line to get in is too long, we must skip entering the Pantheon and the e-bike tour of Rome must continue.
Q: Should I wear high heels?
A: That wouldn't work out so well. Wear light, comfortable and sporty clothes in the summer and always wear comfortable shoes/sneakers.
Q: What if it rains?
A: This tour runs rain or shine! If our guide deems the weather conditions unsafe for bike riding, the tour will be canceled for your own safety. We will do our best to reschedule you for another tour or offer you a full refund. We understand your time in Rome is limited and we want you to experience as much as you can!
Q: What are the driving surfaces like?
A: Beautiful cobblestoned streets are part of what makes Rome so timeless and nostalgic. But it also means that we're in fror a bit of a bumpy ride! You won't be bopping around the entire tour, but keep in mind that some of the course is uneven and rugged.
See more frequently asked questions