Florence in a Day Tour with Statue of David and Uffizi Gallery
Also visit the Florence Duomo, Piazza della Signoria and Ponte Vecchio
5

/

5

22

Reviews
·
6.5h
16 max
·
Florence, Italy
Without a guided tour, you could spend your whole day waiting in lines at the Accademia Gallery and Uffizi Gallery. With this guided tour, skip both lines and tour these iconic museums with a passionate art historian.
Itinerary
What you will see on this tour
Piazza della Signoria
The Uffizi Gallery tour
Leonardo Da Vinci
Botticelli
Raphael
Beautiful Views
Michelangelo
Caravaggio
Accademia Gallery tour
Duomo
Florence's Baptistry Doors
The Birthplace of Gelato
Mercato
Bronze Boar
Trippa
Orsanmichele Church
Ponte Vecchio
Trace the footsteps of the Medici family and classic Renaissance artists on this Florence in a Day tour. With your local guide, you will be able to conquer all of Florence's highlights within one day. Walk through the charming winding streets of Florence, taste some local cuisine and get the chance to see some of the most celebrated artworks of all time. Before you know it, you'll be an expert of Florentine history and culture. This 6.5 hour long tour includes:
- Skip the line Accademia tickets and tour
- Skip the line Uffizi tickets and tour
- English-speaking local guide
- A walking tour of Florence
The David Statue
Skip the line at the Accademia Gallery to see the wonder Michelangelo carved out of a block of Carrara marble. Standing at 17 feet tall, the Statue of David portrays the biblical hero David just before he slays the beast Goliath. As the tale goes, David was definitely the underdog in the battle, but with wit and finesse, he was able to defeat his opponent. See the incredible details of Michelangelo's David up close. And, even catch David's incredibly large hands and sculpting imperfections on his legs.
Filippo Brunelleschi's Renaissance Dome - Exterior
Walk past the structure that defines the Florence skyline, the Duomo. Constructed primarily by Arnolfo di Cambio, the Florence Duomo took nearly 150 years to build. Filippo Brunelleschi finished the job and is credited with designing the Duomo's gorgeous red dome. Explore the gothic architecture of the church and marvel at the baptistry's bronze doors. Your guide will explain the history behind the Duomo and baptistry artwork.
Florentine Gelato
Time to stop for a sweet treat. Head over to one of Florence's best gelato shops and learn the rich history of gelato in Italy. Understand how to spot authentic gelato in Florence and taste just how delicious it is.
Taste Florentine Cuisine
Who says you can't have gelato before lunch? After visiting some of Florence's finest landmarks, it's time for a quick bite. Learn about one of Florence's most popular street foods, trippa. You may be surprised by just how tasty it is.
Dante's District and Church
Wander around the local neighborhood of central Florence and step into a charming alleyway. You'll notice a brown brick house with a sign that says "Casa di Dante." Here, you will learn about the life and works of Dante Alighieri, famous for the "Divine Comedy" And "Dante's Inferno." And, explore the local street art outside of the museum, as the Florentine street art is quite amusing.
The Jewelers on Ponte Vecchio Bridge
Now lined with jewelry shops, the Ponte Vecchio used to serve as a main marketplace of Florence. This beautiful bridge is by far the most famous out of the many bridges in Florence. During the age of the Renaissance, the Ponte Vecchio used to serve as an instrumental transportation method. Atop the Ponte Vecchio, you can spot the windows of the Vasari Corridor, the exclusive pathway the Medici family used to use to get from Palazzo Pitti, where the family lived, to Palazzo Vecchio, where they worked.
Palazzo Vecchio and the Medici Family
Explore Florence's outdoor art gallery, including dozens of statues and beautiful architecture. If you're interested in fashion, check out the Gucci Museo in this piazza. You'll also see the exterior of Palazzo Vecchio, a beautiful building with a large tower that dates back to the time of the Medici family. Out front, you will see one of the two copies of Michelangelo's David in Florence. You can find the other copy atop Piazzale Michelangelo.
The Awe-Inspiring Uffizi Galleries
Just a minute away from the Ponte Vecchio, the Uffizi Gallery is home to countless iconic works of Renaissance art. Without a doubt, the Uffizi Gallery is the most popular museum in Florence. Because the lines can get super long, you're in luck, as this tour offers skip the line tickets.
Once inside, experience the magic of works from several celebrated Renaissance artists. One of the most famous paintings in the Uffizi is The Birth of Venus by Sandro Botticelli, depicting goddess Venus emerging from a clam shell. Among others, you can expect to see and learn all about Caravaggio's Medusa, Leonardo's Adoration of the Magi and Michelangelo's Doni Tondo.
Frequently Asked Questions
Where to meet?
San Marco Square, at the big statue. A representative will be there holding a sign with our company name on it.
What to bring?
Bring a little cash with you, for lunch, gelato and trippa (if you dare!). Since this is a walking tour, you'll need comfortable shoes. Avoid bringing large bags, both the Uffizi and Accademia require you to check them. And finally, the Uffizi does not allow visitors to bring liquids inside the museum, so do not bring water bottles. Baby bottles or medicine liquids are acceptable.
Q: I have some doubts about my mobility, is this the right tour for me?
A: If you have any doubt about your mobility we recommend to take a private Florence walking tour. Private tours are easily modified for people with reduced mobility.
Q: Do we get to go inside the Duomo?
A: This tour includes a visit to the outside of the Duomo and a chance to see the Baptistry Doors. It does not go inside. We want to make sure we cover as many sights as possible in a day.
Q: What should I bring with me?
A: Bring a little cash with you, for lunch, gelato and trippa (if you dare!). Since this is a walking tour, you'll need comfortable shoes. Avoid bringing large bags, both the Uffizi and Accademia require you to check them. And finally, the Uffizi does not allow visitors to bring liquids inside the museum, so do not bring water bottles. Baby bottles or medicine liquids are acceptable.
Q: Is gelato, trippa and lunch included in the tour price?
A: Food and beverage is NOT included on this tour. Bring a little cash with you so you can grab a quick lunch, sample the trippa (if you dare!) and treat yourself to some delicious Florentine gelato.
See more frequently asked questions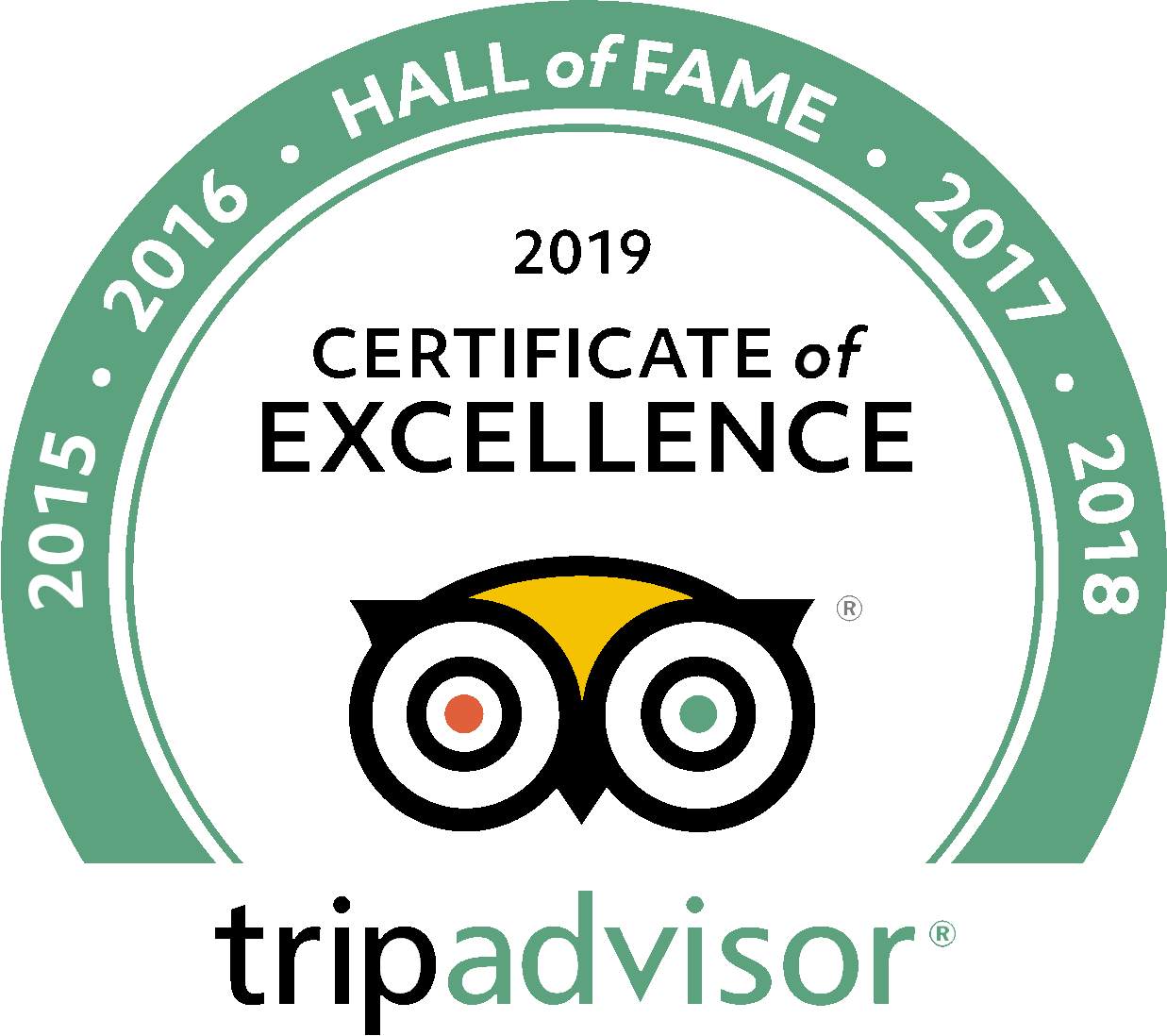 See what people are saying
22 total reviews
Leave a review
midlhitter
Tour 6.5hr David + Uffizi Gallery
Guides amazing, full of knowledge. 10-12 of us heard everything (ear pieces necessary) despite crowds. Skip the Line is critical, lines lined up an hr before opening. Its useless to come to these galleries, see these impressive works w/o a Guide. You learn so much about Michelangelo, competitive artists, and life in general at that time. Spend the money. The break in between allowed us to eat & see the amazing statues in the Palazzo Vecchio, who we had fun imitating. Both tours Very impressive, and none of us like or appreciate art. But these works... whoa... gotta see it to believe it.
Tilbo2016
Florence in a day.
Have used The Roman Guy in Rome and was very impressed with them. I had no hesitation in booking them again for my day trip to Florence. Booked the full day tour, Accademia tour in the morning with tour of the inner city. Stopped for gelato, was told of good places to eat, visited Ponte Vecchio. Great tour. The afternoon was a guided tour of the beautiful Uffizi gallery. A great full day tour, tiring on the feet but it gave me a great glimpse of this beautiful city. Without this tour I would of just wondered the city, followed the crowds and wondered about all the history and what the buildings were. Great tour, highly recommended. 👍🏽
wilson4allaround
Excellent day in Florence
This was our third tour on this particular trip with the Roman Guy and it may have topped them all! And to think I was going to cancel it because of the weather forecast. We did spend a very wet thirty minutes or so outside gathering and traveling to Accademia but that was it. Otherwise it was a beautiful day in a beautiful city! We started our day with Katerina who had such an abundance of knowledge about the history of Florence, the Medici family and every piece of art we observed with her. Her degree in anthropology and her Florentine heritage served us well! In addition, she offered many suggestions on how to spend our time in Florence. With Katerina we did a walking tour that started with a visit to Accademia and then through the city and its highlights until we got to the Uffuzi. She shared the history of the palace, why the Uffuzi was built and then we walked to the famous Ponte Vecchio bridge. The history of this city is so rich, opulent and unbelievable to a mere mortal like me. There are no words to describe the statue of David. It is just breathtaking. After lunch we met our new guide, art historian Francesca who lead us through Uffuzi. The Renaissance is my favorite time period in art history so I was in awe of what I was seeing and Francesca added insight and knowledge that made me love the pieces even more. She encouraged us to get 'right up there' and take a look, which I wouldn't have otherwise done. Both of these lovely, intelligent women gave us a day that we won't soon forget. Now we anxiously await our next visit to our new favorite Italian destination.