Did you know there is an entire stretch of sandy beaches in Venice? The area is called Lido and is literally a breath of fresh air from the craziness on the main island. Here you will find more locals than anywhere else in Venice. But where to eat when you are there? We got you covered with our local guides mapping out the best restaurants in Lido, Venice.
---
Brandon's Pro Tip: When traveling to a different country the planning stage can be stressful. By bookmarking helpful articles it is a great way not to forget some vital info that you pick up. Bookmark this post so you know where to eat! Also, check out our Venice tours– Venice is best seen through the eyes of passionate locals.
10 Best Places To Eat And Drink in Lido, Venice
The Lido district opens up a whole new world as far as Venice goes. You will find a peace and quiet here that doesn't exist anywhere else in Venice. There are many hotels for groups here, but most people are discovering the mainland throughout the day. This is also a great spot to come and enjoy the sandy beaches. The Lido area has many local restaurants, but you have to be careful since there are still tourist traps.
Since nobody likes tourist traps ( myself included) we have asked our local Venetian guides to put together a list of their favorite places when they are in this part of town. We hope it helps you take the guesswork out of your decision and focus on enjoying your vacation. Buon Appetito!
El Pecador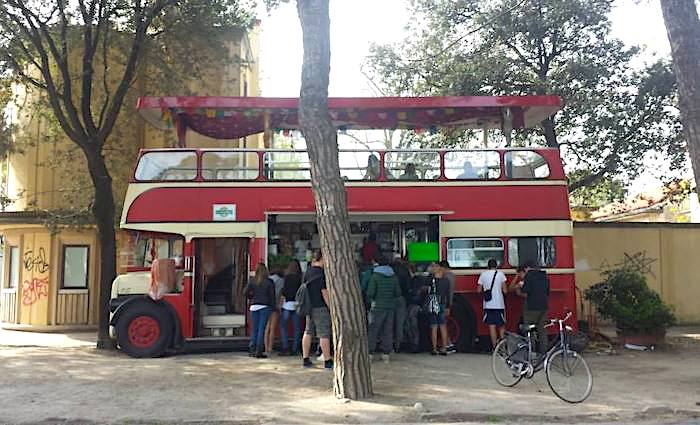 € | Food Truck | Vegetarian Friendly
So if you didn't know food trucks are a nascent thing in Italy as well. Their popularity is continuing to grow and here in Lido you can find the resident food truck that specializes in various kinds of sandwiches. Since it is Italy, the food truck has to by stylish of course and is a double decker bus.
With more than 30 sandwiches on the menu there is something for everyone. You have typical Italian sandwiches such as Bresaola or Prosciutto which are perennial favorites. You can also get a sandwich with chicken, a hamburger or many vegetarian delights as well. Perfect for if you are bumming at the beach for the day or don't feel like sitting down for a meal.
Address: Lungomare D'Annunzio, Lido, 30126 Venezia
Hours: Noon- 2 AM Always Open
Bar 9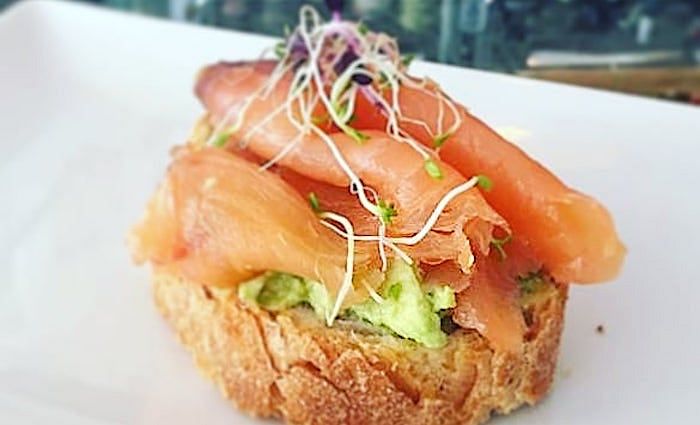 € | Snacks | Aperitivo
We can all agree that it is important to find good restaurants, but it is also extremely important to find a good watering hole. It just feels good to know you have somewhere to go to get a good drink be it before or after your meal.
The staff at Bar 9 are extremely outgoing and ready to please. It is a great aperitivo joint and if you happen to be around there for lunchtime, then they also serve sandwiches that are delicious with great pricing!
Address: Via Lepanto, 9, 30126 Lido
Hours: Open 24 hours a day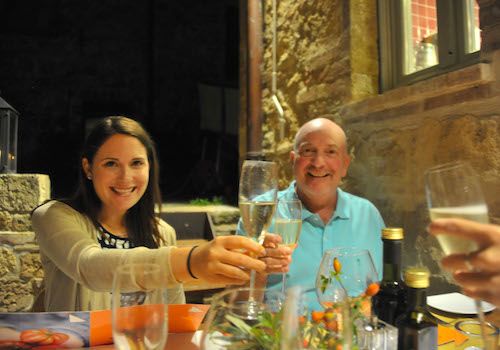 Authentic Venice Evening Food Tour in Cannaregio
Are you looking for the best food tour in Venice? Embark on a foodie-led exploration of Venetian culture that takes you off the beaten path. With a friendly, English-speaking guide by your side, visit some of our favorite bacari wine bars to sample assorted cicchetti dishes. Get a taste of local Venice food culture and learn about the city as you fill your belly with the best regional wine and food.
Punto Pizza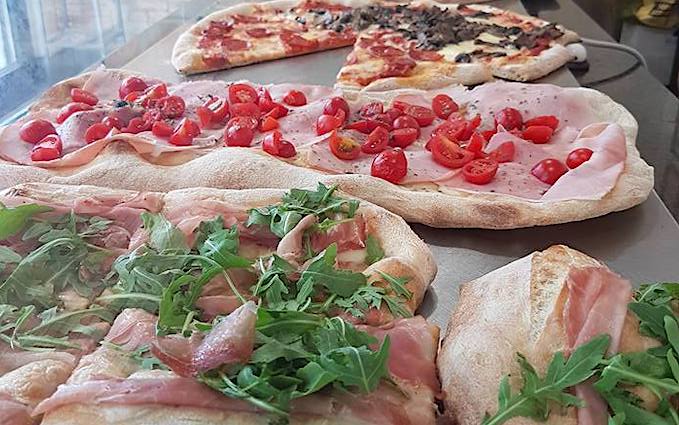 € | No Frills | Eat in or Take Out
I don't usually recommend any pizzeria that is not owned by someone from Naples. No real bias, but people from Naples make the best pizza and have been for over a century. However, for a quick slice it is hard to pass this place up.
When you get tired of seafood or pasta and just feel like a slice, come check this place out. For 3€ a slice it's hard to pass up and the pizza is delicious. You can choose a regular slice of pizza like you are used to back home or go for a Pizza Bianca which is like a long slice of bread with various toppings.
Address: Via Sandro Gallo, 135/G, 30126 Venezia
Hours: 5 PM- 9:30 PM
Osteria Al Merca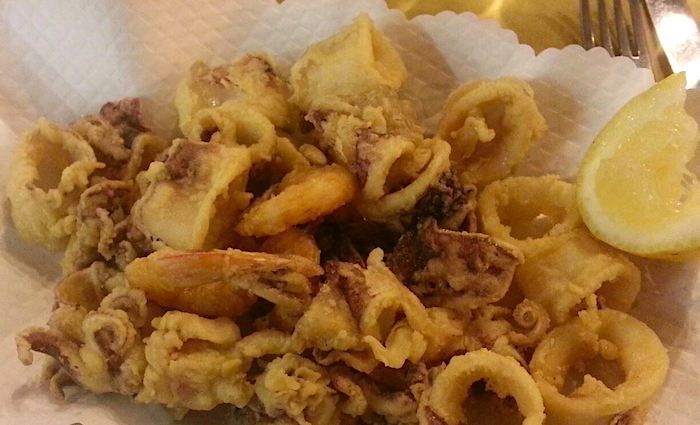 €€ | Busy Spot | Local
This Osteria is extremely popular with locals so if you are planning to go on the weekend I highly recommend that you reserve in advance. During the week it shouldn't be a problem.
Their specialty is typical seafood recipes that are local. One of my favorites here is the fritto misto, which means a mix of various seafood that is fried. You spray some lemon on it and go to food heaven. For nonseafood lovers, you can get some pasta with pesto or lasagna among other treats.
Address: Via E. Dandolo, 17B, 30100 Venezia
Hours: Noon- 2:30 PM, 6:45 PM- 9:30 PM Open every day
Trattoria Andri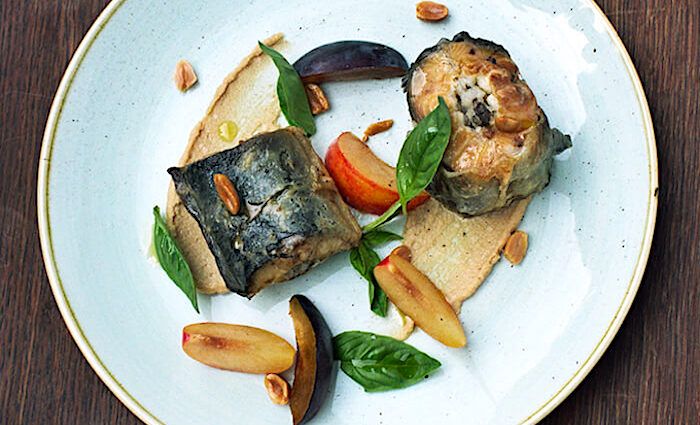 €€ | Family Run | Friendly Staff
A trattoria is traditionally a family run joint and the Trattoria Andri is no exception. As soon as you walk inside, you will feel as if you went into some Italian's house for dinner.
The specialty here is seafood in all of it's glory. Each plate is decorated the way you envision it is in an Italian household and if you are in a group you can just go family style with each dish.
Address: Via Lepanto, 21, 30126 Venezia
Hours: 6:30PM- 10 PM Closed Mondays
La Tavernetta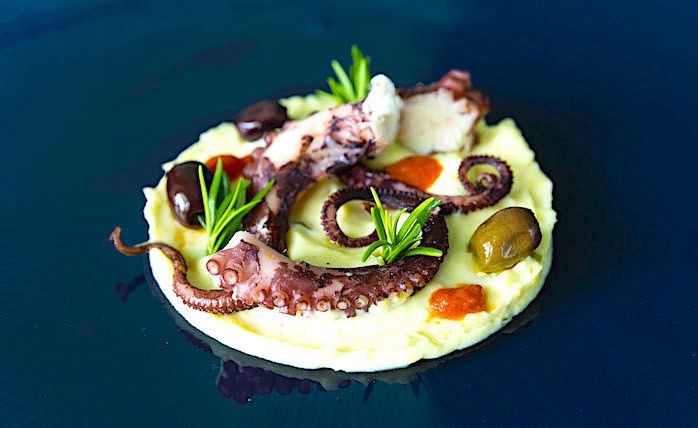 €€€ | Historical Establishment | Modern Cuisine
This restaurant is an interesting mix between Venetian and Tuscan cuisine. That's because the owners come from both places, creating a unique twist of flavors. You will find this restaurant a favorite among the locals.
How about a scallop tartar with mint and coriander mousse? Or maybe a risotto with San Marzano tomatoes, burrata and pesto? Wash it down with one of their 200 labels of wine and have an awesome night.
Address: Via F.Morosini, 4, 30126 Lido
Hours: 12:30 PM- 2:30 PM, 7PM- 10 PM Open every day
Ai Murazzi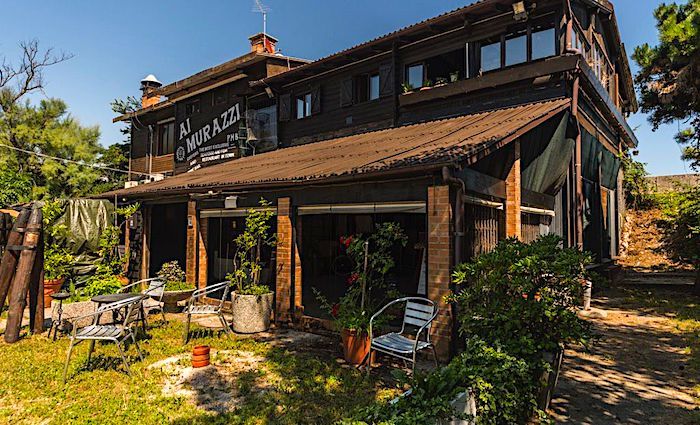 €€ | Lagoon View | Seafood
As you walk in the first thing you will notice is the eclectic design. There are amphorae, anchors and Nautical maps all around. One of the only places you can eat with a view of the lagoon, so you can smell the sea as you eat.
You come here to eat seafood as this is their specialty. I recommend the Bacala with polenta or the fritto misto. If you are not hungry come in and have a spritz on the terrace and enjoy the sunset.
Address: Via dei Kirchmayer, 16, 30126 Lido
Hours: 9 AM- Midnight Open every day
Ristorante Valentino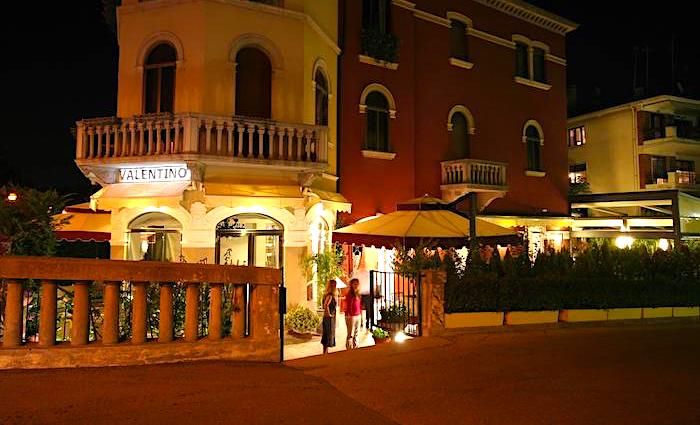 €€€ | Seafood | Outdoor Dining
You come here to eat seafood, period. Even if you don't like seafood, you should try it here just to see if they can change your mind. You might also run into movie star while there.
For an appetizer I highly recommend the crudo misto. This is a raw seafood mixture of various shellfish and is heavenly. After try the classic spaghetti with clams and if you are still hungry after then go with the Dover Sole cooked in a lemon and white wine sauce.
Address: Via Sandro Gallo, 81, 30126 Venezia
Hours: Noon- 3:30 PM, 6:30 PM- Midnight Closed Saturday and Sunday
Ristorante Favorita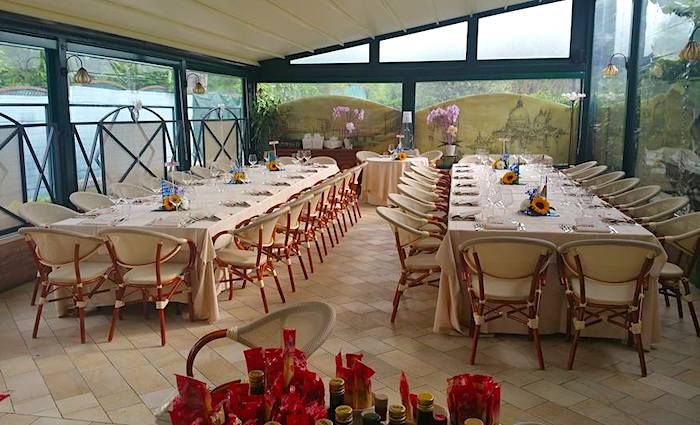 €€€ | Outdoor Seating | Favorite among Locals
If you ask many people from Lido what is the best restaurant on the island, many of them will say Ristorante Favorita. It has been here many generations and is a family run restaurant. You can choose to eat inside or sit outside on the terrace.
They specialize in seafood from the lagoon as with all typical Venetian restaurants. The fresh is always very fresh and the quality to price ratio is fair. If you are looking for a meal that everyone will like, come on down!
Address: Via Francesco Duodo, 33, 30126 Venezia
Hours: Noon- 2:30 PM, 7 PM- 10:30 PM Closed Mondays
L'Arte Della Pasticceria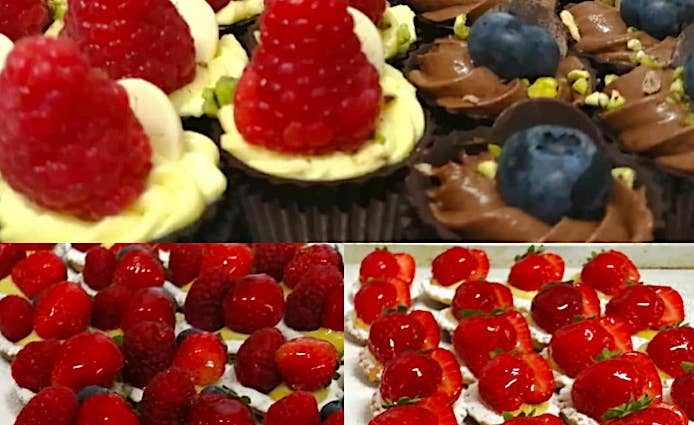 € | Dessert | Sweet tooth
Many of the pastry shops on the main part of Venice cater to tourists at this point. In Lido, the majority of people are local, so in my opinion the pastry shops are better. And if you happen to have a sweet tooth then definitely try this particular pastry shop.
In general pastry shops in Italy are designed to make your jaw drop a bit when you walk inside. L'arte della Pasticceria will do exactly that. You can come in to have a coffee and something sweet, order a whole cake or just get some sweet nibbles for the day. Either way, no matter what you get, it will put a smile on your face.
Address: Via Sandro Gallo, 119, 30126 Lido
Hours: 9 AM- 1 PM Closed Mondays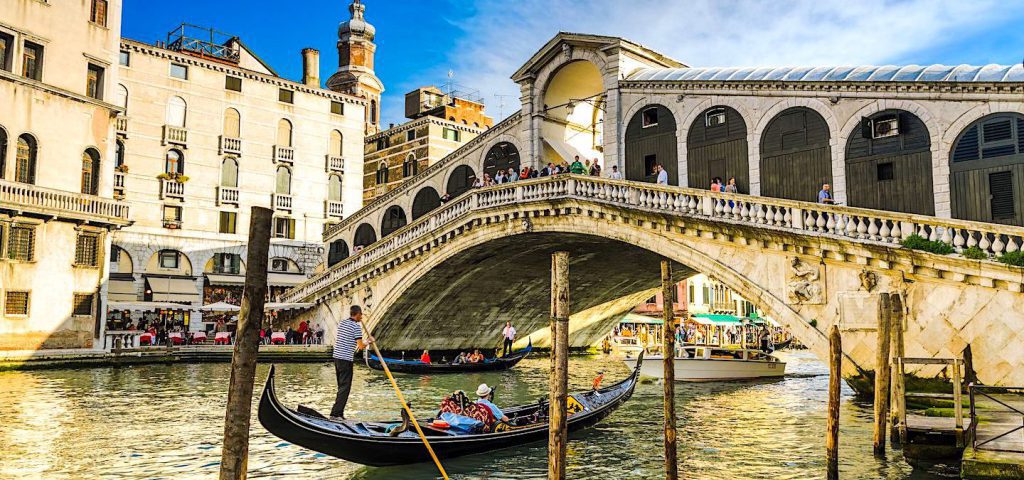 Venice in a Day Combo Tour with Gondola Ride
If you want to make sure you experience Venice in-depth, this full-day tour is your best choice. Especially if you're only spending a short time in the lagoon, covering Venice in a day is a smart idea. That way, you can spend the remainder of your time sipping prosecco by the canals.