Florence is one of Italy's most sought after destinations but it is so very small. Millions of visitors come each year to it's small streets so planning some time in parks is not a bad idea to beat the crowds.
This article will help you find Florence's best gardens, parks and outdoor spaces.
---
Related Lists
---
1. Parco delle Cascine (Free)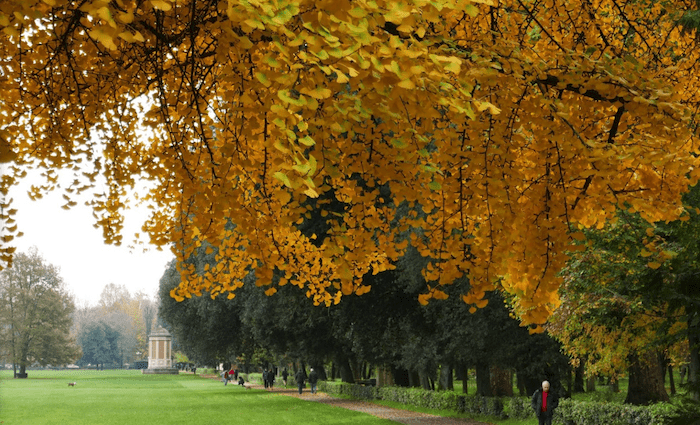 Easily the largest public park near Florence and most commonly used by locals. It is a free public space and quite large. Perfect for a morning run or a beautiful day with nature. Very beautiful in the fall.
Location: Piazzale delle Cascine
–
2. Giardino Bardini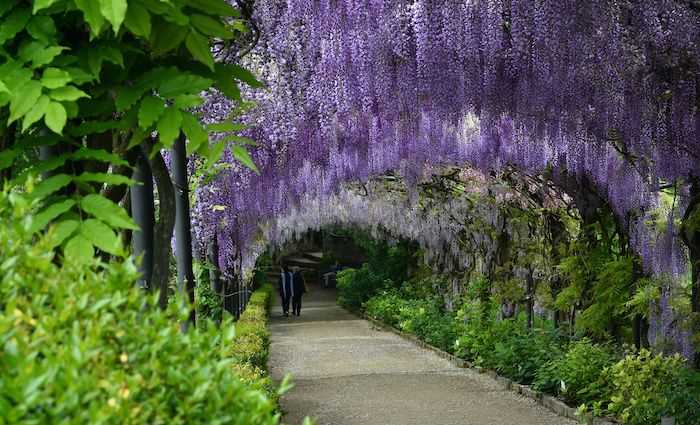 Oltrarno is the Florentine equivalent to Rome's Trastevere. It literally means "the other side of the Arno". It is located on the south side of the Arno and can be reached by crossing any of Florence's bridges. It is home to some really cool viewpoints of Florence including the Bardini Gardens.
The gardens are part of a renaissance villa of the Bardini family. It has phenomenal views of Florence and a beautiful garden to get lost in. The gardens are famous for two main attractions. A wisteria tunnel which is best viewed from April to October. Also, along the medieval staircase that carries you to one of the best views of Florence.
Address: Costa San Giorgio 2
Admission: 10€ adults | Free 17 and under
–
3. The Boboli Gardens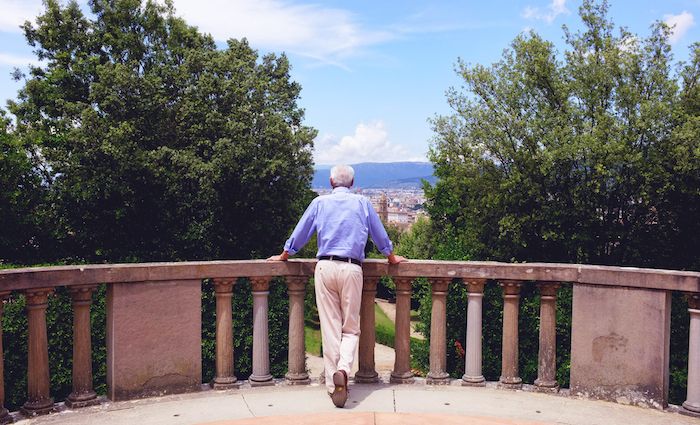 You really cannot mention Florence without mentioning the Medici. They were the most influential dynasty in Italian history and arguably the history of the World. Needless to say, they have a massive estate in Florence with the largest green-space in the historical center.
Their estate is on the south side of the River (oltrarno) close to but away from the action in the center. They also had their own private gate entering and leaving the walls of Florence. As important as the Medici were, you couldn't just walk around in a public park with commoners – you needed your very own massive park.
The Medici did not build the estate but instead bought it from the Grand Duchy of Tuscany which is not a person but a monarchy that controlled Tuscany off and on for a few hundred years. The attached Boboli Gardens are also glorious and included in the admission cost to get inside the Pitti Palace.
The gardens are lavishly decorated with plant-life and stone structures. You'll find fountains, statues and even an amphitheater. While the grounds came with the purchase of the Pitti Palace, the Medici did most of the work building them up. Their opulence is not surprising considering the wealth of the Medici, but to record there were never any parties or events that took place there. They were for the Medici eyes only until 1766.
Hours: Tuesday – Sunday 8:30 am – 6:30 pm
Admission: 16€ adults | Free for children 17 and under with passport
Address: Piazza de' Pitti, 1
–
4. Giardino delle Rose (Free)
The Rose Garden in Florence was created as part of a late-19th century commission to develop the left bank of the Arno river also referred to as oltrarno. It was designed by an architect named Giuseppe Poggi in 1865 and is home to over 400 species of roses.
It is free to enter and features a wonderful view of Florence. A place you could easily walk through on your way too or from Piazzale Michelangelo, a must-see view point in Florence.
Location: Viale Giuseppe Poggi, 2
–
5. Garden of the Iris (Free)
If you happen to be in Florence from April 25th to May 20th, this is a must. The crest of Florence is known as the Giglio and the Giglio is inspired by the Iris, which is abundant in Florence.
This garden is magical and an extremely local thing to do in Florence. The Iris are beautiful flowers that live cohesively with an olive grove. There is a beautiful view of Florence and wonderful aromas. You won't find many tourists here!
Location: Viale Michelangiolo, 82
–
6. Parco di Pratolino (Free)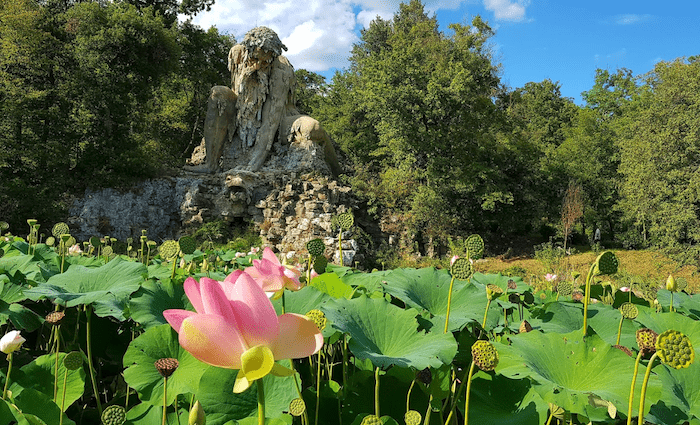 Most "nice" things in Florence had a Medici hand in it. This park is no exception. This large park was first built as a villa outside of Florence by the Medici and they built up the surrounding grounds with all types of "marvels".
The centerpiece is a giant statue of a river god protecting the park. The statue looks like something you would see in Lord of the Rings. It is massive and unique.
It is a great place to visit with kids and even has an adventure park with zip lines and such. The adventure park outside Florence is not free to get into but fun for older kids or groups. Not specifically Italian but would definitely be a cool memory.
Location: Via Fiorentina, 276
Related Lists