Near the Accademia and looking for a bite to eat but unsure if you're standing in front of an authentic Trattoria or a tourist-trap? We've been there before so we created this list of the best places to eat within a short walk from the Accademia and Michelangelo's David with locals from Florence.
---
Pro Travel Tip: Bookmarking helpful articles in your browser is my favorite tip. If you are traveling to Florence bookmark this post so you know where to eat! Also, check out our Florence tours & Accademia Tours– Florence is best seen through the eyes of passionate locals.
Related Articles:
Best Places to Eat Near the Florence Duomo
Top 8 Places to Eat & Drink Near Accademia Gallery in Florence
Accademia is undoubtedly one of Florence's greatest museums and most of the credit goes to Michelangelo's David statue. Well, if you just stepped out of Accademia and are hungry you shouldn't worry since this article will point you in the right direction.
Our Florentine locals have put together a variety of different types of places sit down for a meal or grab a quick bite to go. We hope it helps you take the guesswork out of your decision and focus on enjoying your vacation.
Fuoco Matto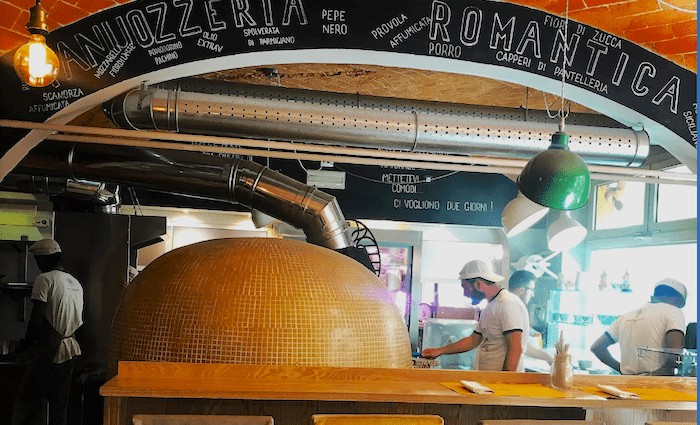 €€ | Pizza, Meat & Pasta | Family Friendly | 👣 from Accademia
Fuoco Matto means the crazy fire which is likely referring to their beautiful high-temp pizza oven. They could also be referring to their desire in their hearts for good food because this place is where it's at.
Fuoco Matto is a great place to eat and only a five-minute walk from Accademia (about 4 blocks). Their staple dish is pizza, which is really good, but they also serve pasta and have an impressive gallery of high-quality meats if you want to try out a Fiorentina. It is a pizza place at heart which means the prices are relatively low considering the quality of food.
They're open for lunch Monday – Friday and for dinner daily.
Address: Via Ventisette Aprile, 16
Hours: Noon – 2:30pm M-F | 7 -11:30 pm Daily |
–
La Cocotte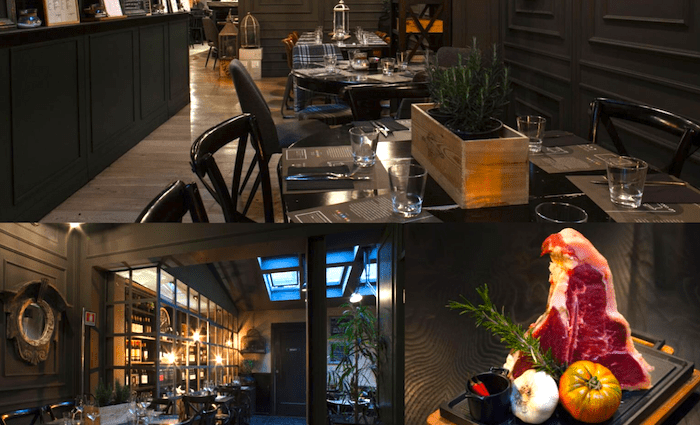 €€ | Steak House
La Cocotte has seriously cool decor and seriously high-quality meats. They call themselves a steak house but the decor looks like a mix of a French restaurant and a high-end steak house. And you know what, I like it – a lot!
They have great burgers, steaks and even breakfast foods which means there is something for everyone – but maybe not vegetarians.
Address: Via Nazionale, 112
–
Arà: è Sicilia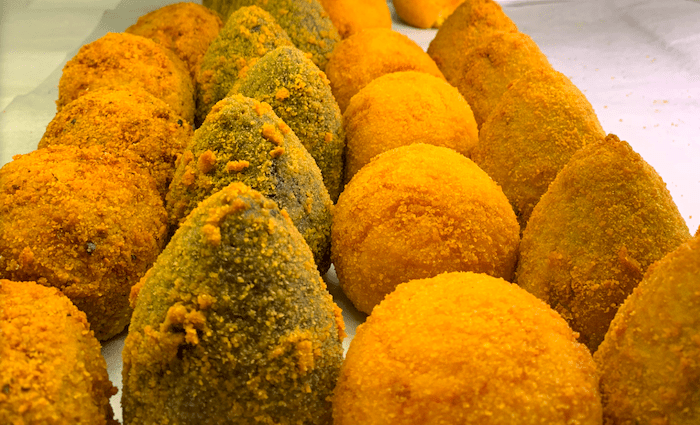 € | Sicilian | Quick Eat & Treats | Family Friendly | 👣 from Accademia
This Sicilian shop specializes in just a few simple but high-quality deserts and arancini. If you've ever heard of or eaten a supplí, arancini are very similar. The recipe is fried arborio rice balls with mozzarella, peas, and a bit of meat sauce mixed inside the crunch exterior.
They are a great snack on-the-go if you are a bit hungry but not ready for a sit-down meal. You can grab one on your way out of the Accademia Gallery since they are literally right around the corner.
They also serve delicious treats like tiramisù and Sicilian deserts which you could scarf down for a quick pick-me-up as well. It's Italy so nobody will judge you for that!
Address: Via degli Alfani, 127
Hours: 10am – 10 pm | Daily
–
Il Vezzo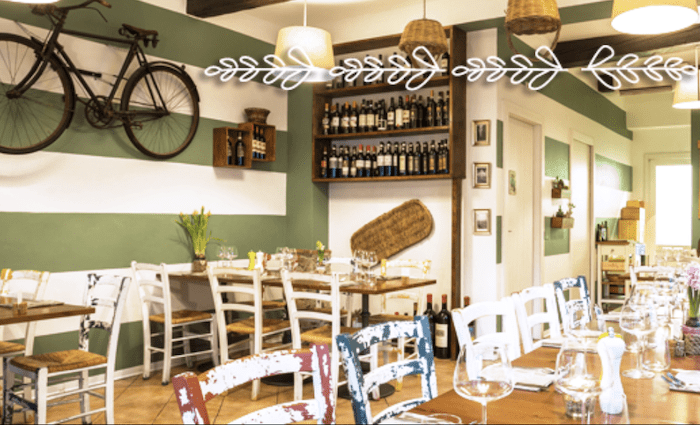 €€ | Tuscan Cuisine | Family Friendly | Dinner Only | 👣 from Accademia
This restaurant is around the corner from Accademia has great dishes at good prices. The atmosphere inside the restaurant is light and friendly and the creative decor makes it fun for kids. An easy and inexpensive option for a sit-down meal after late visit to Accademia.
Address: Via Guelfa, 58
Hours: 7 – 10:30 pm | Monday – Sunday
–
Ristorante Accademia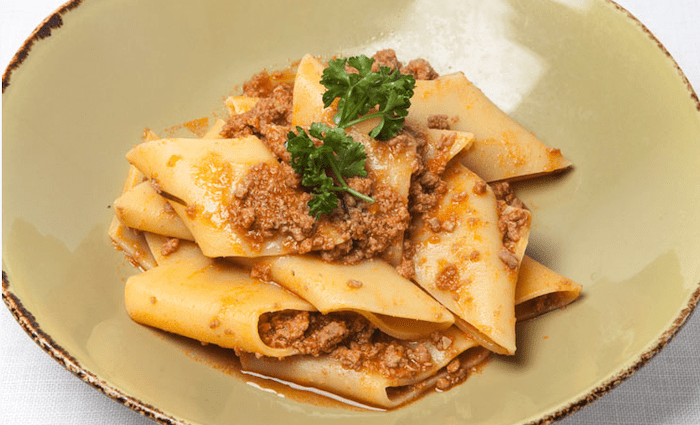 €€ | Fiorentine | Great Wine Selection | 👣 from Accademia
The name "Ristorante Accademia" screams tourist trap but if you judge this book by its cover you are missing out. They make really high-quality local food with amazing presentations and decent prices which is why they have so many great reviews. Remember, Accademia doesn't just refer to the museum where David is located, but the fact that this is a university district of Florence.
If you are finishing up at Accademia and want a nice meal this is a great choice and the desserts here are incredible.
Address: Piazza San Marco, 7r
Hours: 11am – 5pm | 6 – 11pm
Ristorante Accademia (€€) – Yes, it name makes you want to scream "tourist trap" but this place is off the charts buono.
–
Il Vegetariano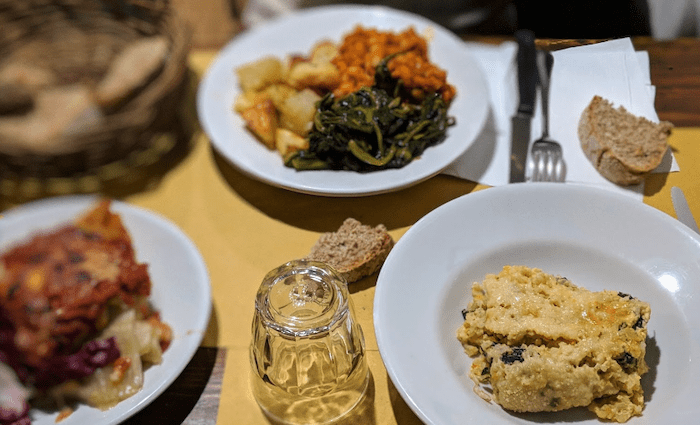 € | Vegetarian & Vegan Food | Cafeteria Style | Garden Seating | 👣 from Accademia
Many visitors to Italy often overlook how many vegetarian recipes there are in Italy. Most of these recipes don't exist because people were trying to be healthy. It was more so due to the fact that the vegetables were cheap and the people were poor. For this very reason, vegetarian dishes have become a staple in most regional cuisine, especially in the southern regions of Italy where poverty still exists today.
Florence is not a southern region of Italy, but this vegetarian restaurant is really good. They use fresh vegetables and change the menu daily. It is a great choice for anyone visiting Florence who wants to try something different. Many people describe this place as "quirky" due to its atmosphere and general vibe. This is probably due to the cafeteria-style eating – you pay at the counter and collect your food without waiters.
Address: Via della Ruote, 30
Hours: 12:30 – 2:30 pm M – F | 7:30 – 10:30 pm Daily
–
SandwiChic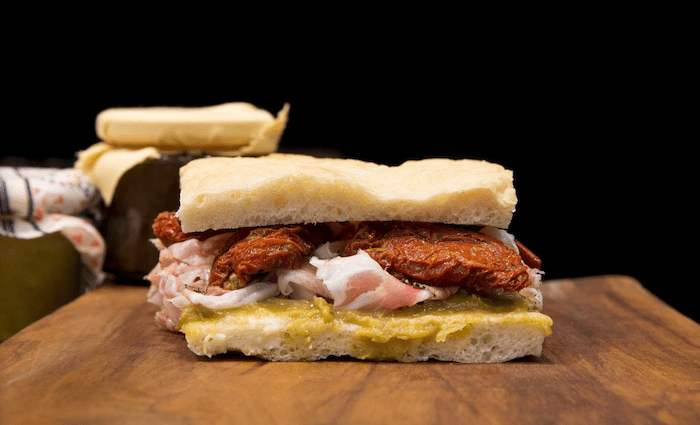 € | Panino | High-Quality | Takeout | 👣 from Accademia
Looking for a great panino in Florence? SandwiChic is taking a run at Antico Vinaio for Florence's best sandwich. It is 2 mins walk from Accademia and the sandwiches look incredible so if you are looking for a quick but delicious meal this is your spot.
Address: Via S. Gallo, 3r
Hours: 11:30am – 7pm Daily (Closes @ 5pm Friday – Sunday)
–
Ristorante Cafaggi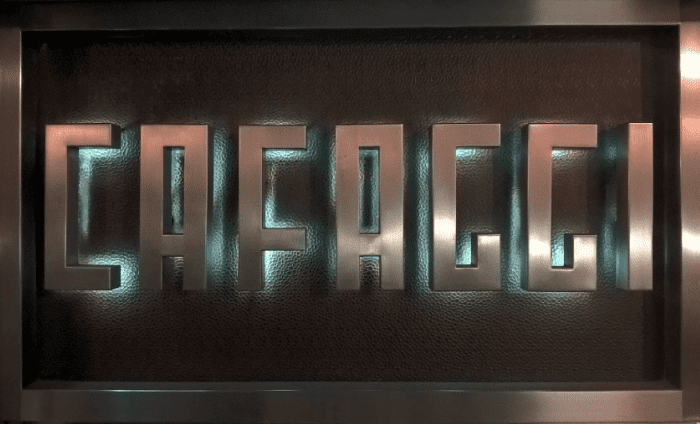 €€ | Historic | Traditional Florentine Cuisine | 👣 from Accademia
Ristorante Cafaggi has been in its current location since 1922 and after almost 100 years they've got local cuisine down to a science. Their age-old connections for high-quality meats means you'll find some of the best Fiorentina steaks and Pappardelle con Cinghiale the Florence has to offer.
What I like most about this street-side spot is the classic style that appears to be original. On that note, the decor must have gone out of style and come back in style some 20 or so years later. If you want to try out some of the a-typical Florentine dishes you'll definitely want to pop in here as they do Trippa, Fiorentina, Ribolita, and more.
Address: Via Guefla, 35
Hours: 12:30 – 3pm | 7 – 10 pm | Monday – Saturday
–