It is no mystery that Paris can be expensive and that is why we've pulled together a list of free things to keep you on budget.
This post is dedicated to absolutely free things you can do in Paris in the summer, winter, or anytime!
---
What this article covers
---
7 Absolutely Free Things to Do in Paris Today
(No RSVP)
If you are going to Paris, you already know you can get a bottle of wine and sit in front of the Eiffel Tower so our free picks will exclude incredibly obvious things to do and focus on the local secrets.
Spoiler, the first three aren't "today". You may need more planning. If you're in Paris now scroll to the bottom three of check out our list of free gardens & parks or outdoor monuments
Museums You Can Enter for Free (3)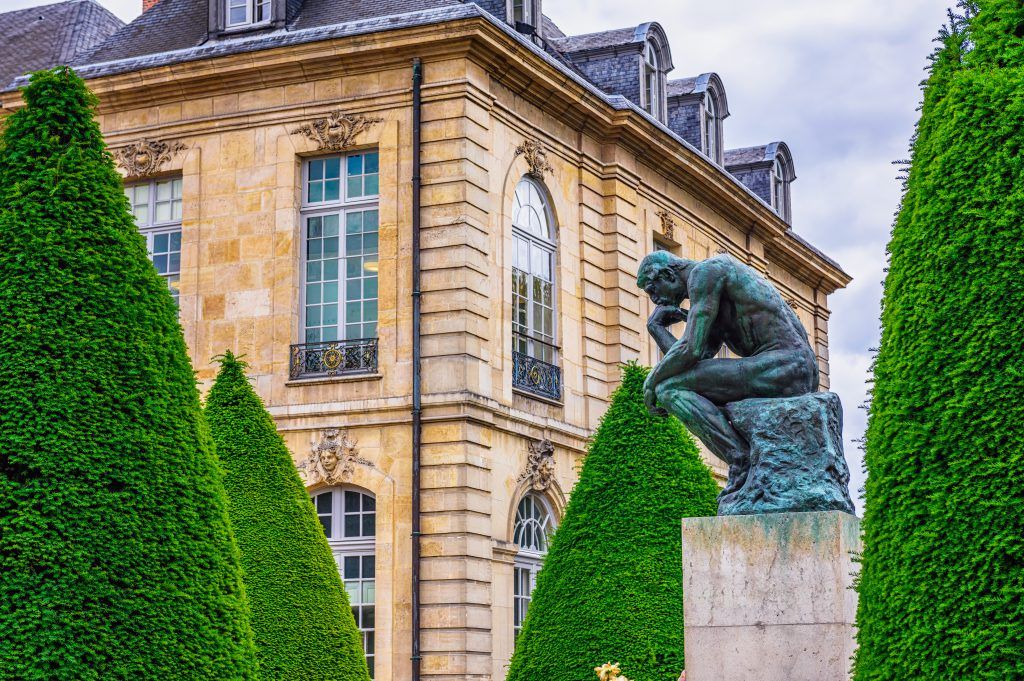 These museums normally charge an entrance fee but on the first Sunday of the month they are free to enter which makes means you'll have to plan your trip around them if you want to save some money.
Rodin Museum (Oct – March)
Musée de l'Orangerie
Musée d'Orsay
The Rodin Museum in Paris near the Invalides metro station is free every first Sunday of the month from October to March and at 12€ per person normally you may want to plan ahead if you're on a budget. A great way to see The Thinker and other Aguste Rodin greats without spending any precious euros! See our list of top museums for more information.
You also have Musée de l'Orangerie and Musée d'Orsay which are both free on 1st Sundays year around and happen to be within walking distance of each other. That means you could easily pop into both on the same Sunday if lines are manageable.
The museums are free only on the first Sunday of the month which means you can't do them "Today" but they are definitely still free and can save you some cash if you align your trip around it.
Address: 77 Rue de Varenne
4. Buren's Columns of Palais-Royal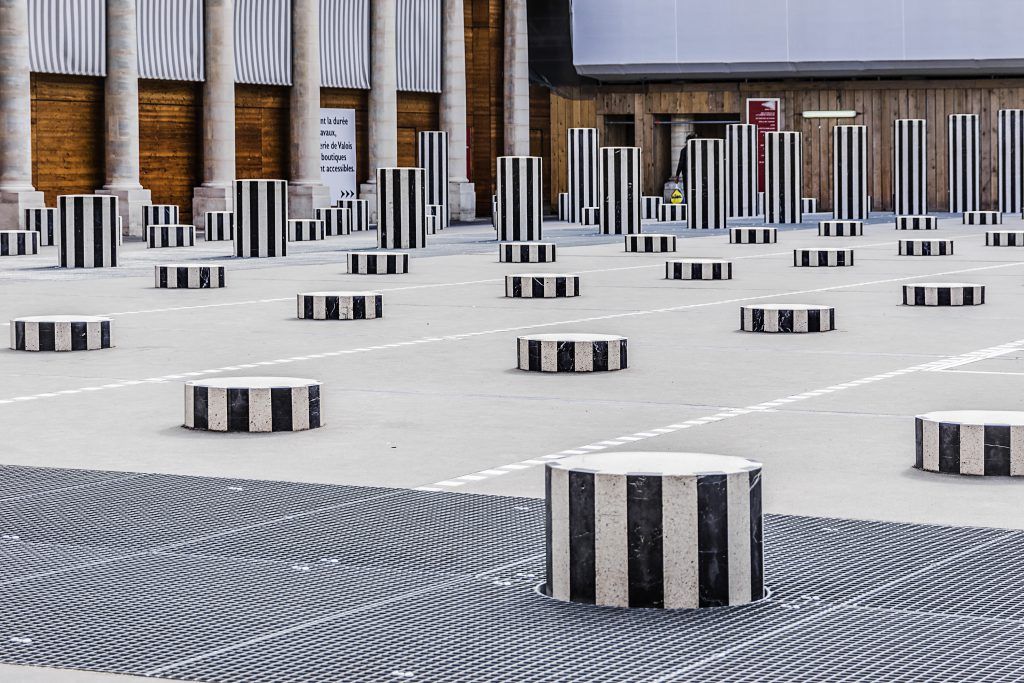 Palais Royal is what it sounds like – the Royal Palace. You can walk through the courtyards freely without paying which means more money stays in your pocket. Not to mention, there is a pretty psychedelic art installation inside one of these courtyards named Buren's Columns in English. That means you'll be able to capture some really interesting photos.
If you are trying to put aside some euros for champagne and oysters at night than this is a great way to do something interesting without dishing out cash.
Address: 2 Rue de Montpensier
5. Stravinksy Fountain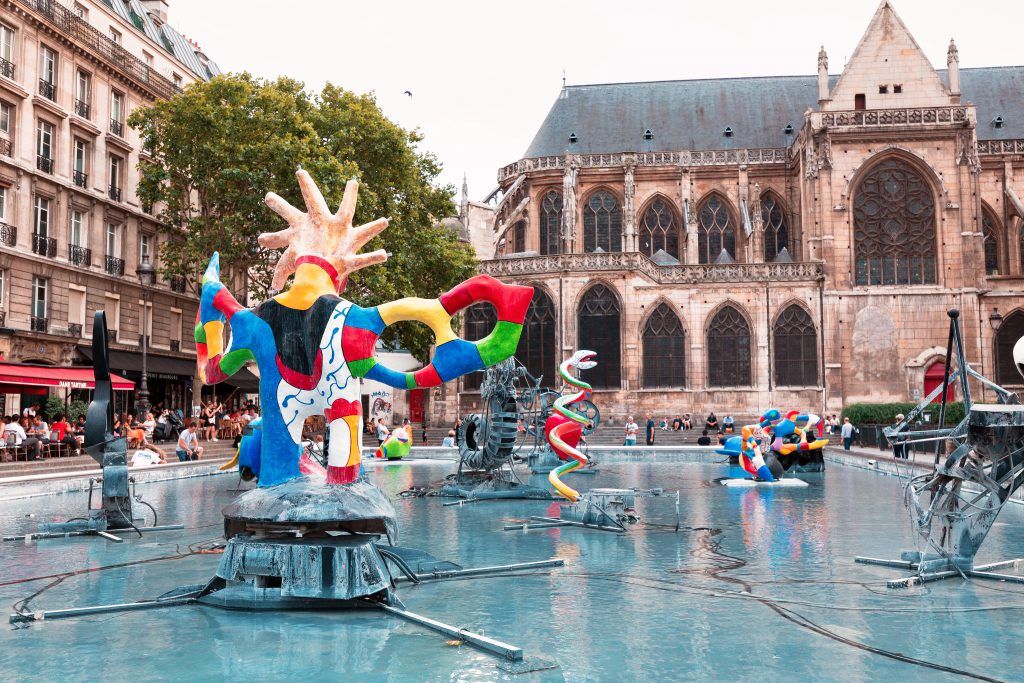 Yes, most fountains are free so this sounds obvious but the Stravinsky Fountain is more of an outdoor art museum which is why it should be on your radar. Stravinksy was an amazing composer of Russian origin who adopted Paris as his home.
While in Paris he composed some of his greatest music. As a result, Paris dedicated this beautiful, wild, colorful, and free fountain to this late composer. All the wild colors make it a great place to bring your kids.
Address: Rue Brisemiche
6. Père-Lachaise Cemetery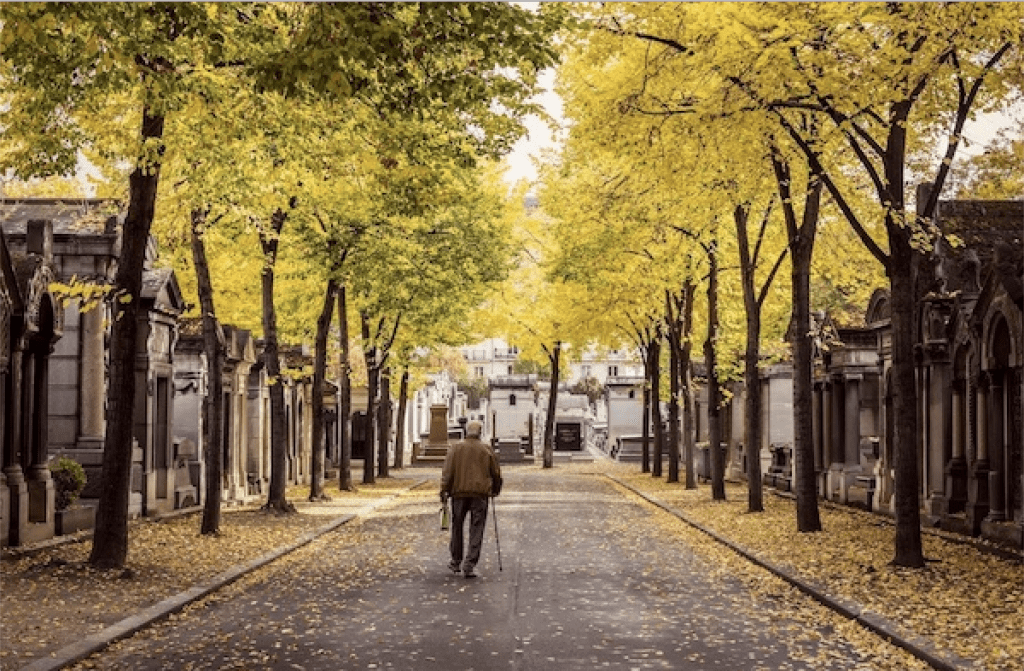 I think Père-Lachaise Cemetery is a must-see monument or park for two main reasons. First, it has stunning architecture and layout. The mosoleums are not only fit for kings and emperors but there are more than you could imagine. The second reason is the quantity of important artists that chose it as their final resting place. People that create beautiful things will attract beautiful things.
You'll find incredible mausoleums one after another lining beautiful cobblestone paths. Père-Lachaise Cemetery is located in a more elevated area of Paris which creates a cool effect on the landscape. Lots of staircases and layers.
You can visit a few famous graves while walking through including Jim Morrison, Chopin, Oscar Wilde, and Édith Piaf which draw some serious crowds. Due to the fame of people like Morrison you may see some pretty "festive" decorations added by cult followers.
For example, often you'll see speakers playing music in Chopin's grave and lipstick marks all over Oscar Wilde's final resting place. This makes walking through the cemetery a pretty cool experience if you are looking for something unusual to do in Paris.
Address: 16 Rue du Repos
Hours:
8am – 6pm M-F
8:30 – 6pm Sat
9am – 6pm Sun
7. Memorial to the Martyrs of the Deportation
The Mémorial des Martyrs de la Déportation is a small memorial and that makes it all the more moving. It is dedicated to the 200,000 people who were deported to Nazi concentration camps from Vichy France during WWII.
The memorial is located behind Notre Dame on Île de la cité which means it is centrally located and something you can easily fit into your itinerary.
Address: Square de l'Île-de-France
Paris Overview
Paris is the capital of France and home to over 2 million people in the 35 sq mile city (87 sq km). That means it is a large sprawling metropolitan city that is best seen after some planning.
The Seine river splits the city into two sections which are referred to as the Right Bank and the Left Bank. There are also two islands, île Saint -Louis & Île de la Cité which really make Paris that much more captivating. It is a relatively flat city so it is pretty easy to walk or navigate with scooters.
Two neighborhoods are more elevated areas, Montmartre and Belleville which are home to fabulous views!