Pupetta
Address: 124 Rue Saint-Denis, 75002 Paris
Hours: Sunday: Closed, Monday – Saturday: 12 p.m. – 2:30 p.m. | 7 p.m. – 11 p.m.
All of the staff is from Naples, as is the food. Cute little pizza spot with nice design and excellent pizzas with thin crusts and homemade sauce, cooked perfectly with right amount of char underneath. We recommend starting with the bufalina salad. Next, the pasta pupetta or a pizza, and to end, panna-rotta – their own spin on a traditional panna cotta.
Les Philosophes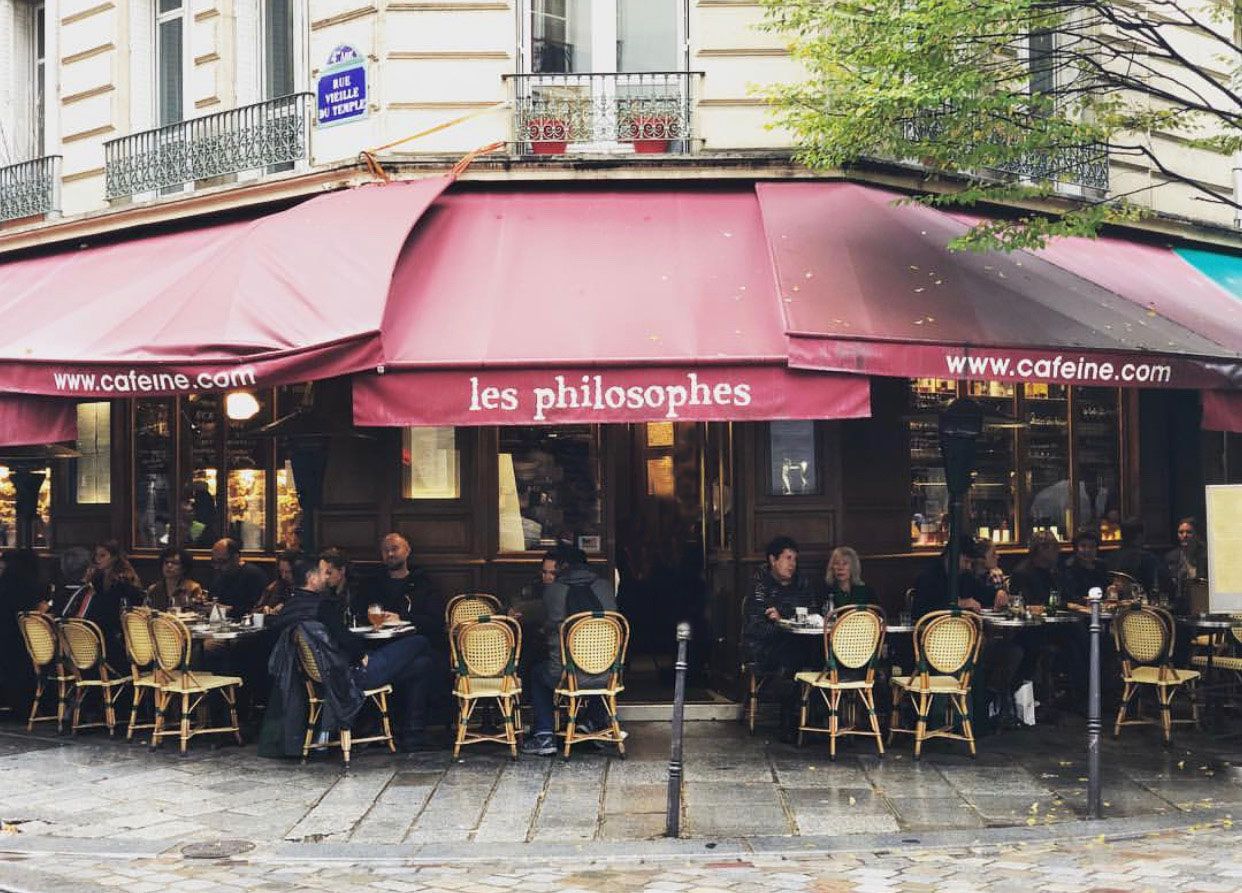 Address: 28 Rue Vieille du Temple, 75004 Paris
Hours: Monday – Sunday: 9 a.m. – 2 a.m.
A classic French brasserie with a classic French vibe and large patio! They offer combo deals allowing you to choose from a vast variety of options like French onion soup, salads, hot appetizers, main courses like fish, lamb, and beef and a very long list of traditional French desserts.
Miznon
Address: 22 Rue des Ecouffes, 75004 Paris
Hours: Saturday: Closed, Sunday – Thursday: 12 p.m. – 11 p.m., Friday: 12 p.m. – 4 p.m.
Miznon is known for its pitas, which are truly fantastic. We recommend trying the spicy fish — it's tangy, but not over-the-top spicy. We also recommend the beef bourguignon pita sandwich with plenty of caramelized red onions. Or the whole grilled cauliflower. Great vibe, busy and loud with music. Plus, everything offered up by this joint is kosher!
Au Petit Fer à Cheval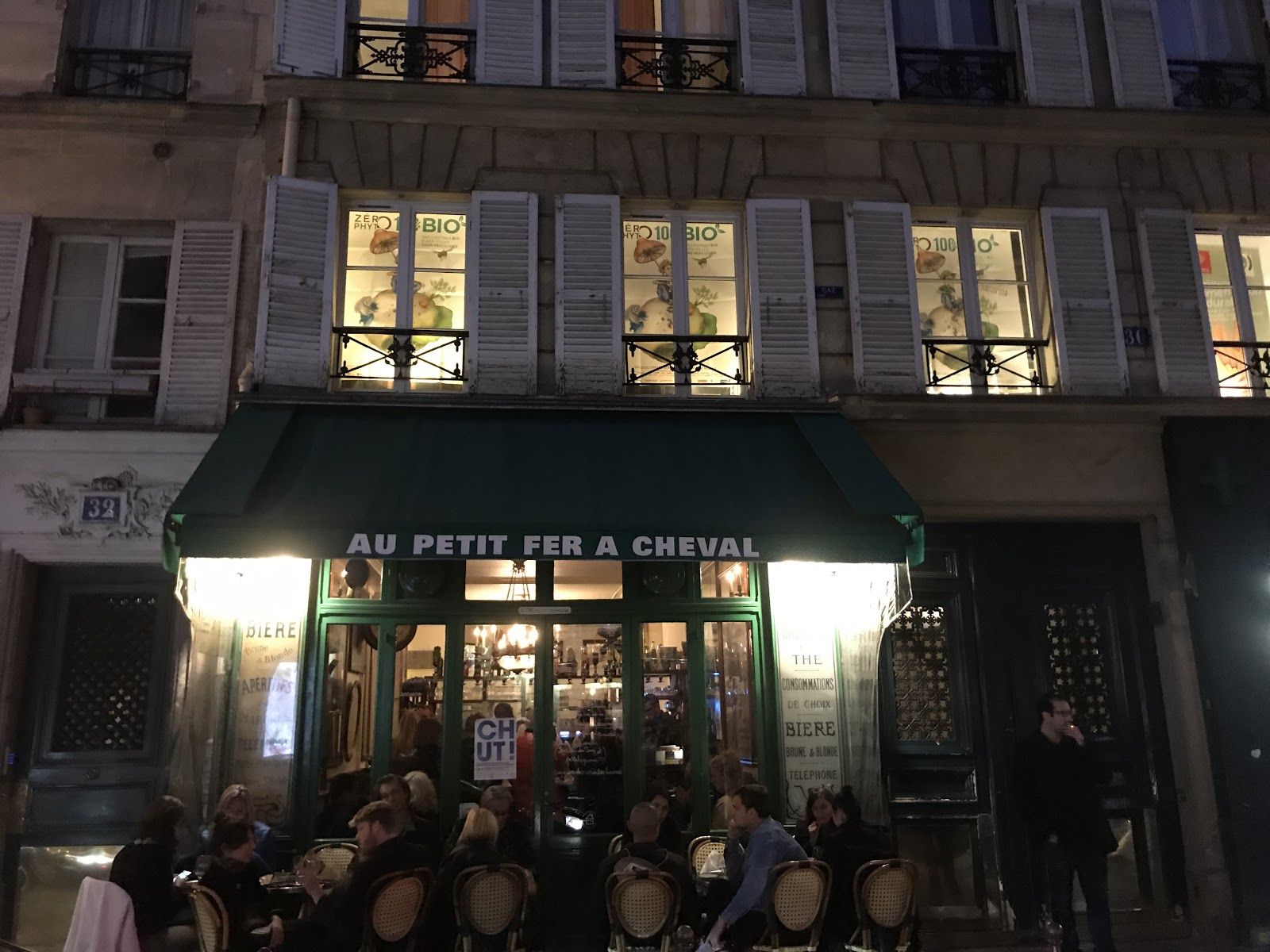 Address: 30 Rue Vieille du Temple, 75004 Paris
Hours: Monday – Sunday: 9 a.m. – 2 a.m.
This little hole-in-the-wall restaurant is extremely simple, but delicious. The food is perfectly prepared, the breadbasket is always full, and the interior is extremely French. Their cocktails are delicious and the service is quick and reliable. Try out the Steak Frites for a super classic meal! The front of the restaurant holds a super classic French patio on a small busy street in Le Marais.
Dame Tartine
Address: 2 Rue Brisemiche, 75004 Paris
Hours: Monday – Sunday: 10AM – 12AM
Great friendly staff, an easy to pick from 2-page menu with a wide range of choice (of tartines – at this place, it's a well-made, long slice of bread garnished with some deliciously fresh ingredients on top and is all reasonably priced. We recommend the Madame Marguerite: 2 poached eggs on baby spinach, Emmental cheese, sautéed onions and candied tomatoes served on white or whole wheat toast.